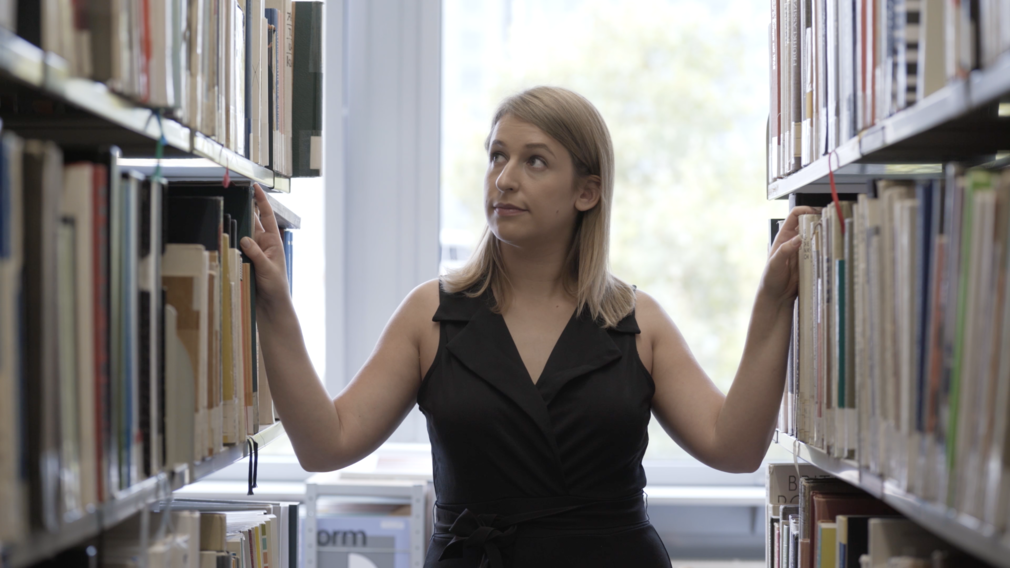 ​​​Why embark on a doctorate at an arts university?
In addition to university research on the arts, there is also a research program that develops in closer exchange with the arts. Here creative, artistic and design strategies, corresponding ideas and discoveries are not only interpreted, but within a meshwork of artistic-creative practice and scientific reflection they are themselves part of the research. Addressing both forms of knowledge has the potential to generate productive new insights.
This is why we offer HfG Offenbach graduates of art, design, media studies or related sciences the option to obtain a Doctor of Philosophy in a model that merges science with art. There are two main subject areas:
Art and Media Studies
Design Studies
HfG Offenbach
As an arts and design university of the State of Hessen, HfG Offenbach teaches some 600 students in the two departments Visual Communication (VC) and Product Design (PD). Studying at HfG Offenbach allows students to combine different artistic and creative subjects. Moreover, a comparison of art universities reveals an unusually high proportion of theoretical study.
Combination of science/theory and art/design
The close interlinking of scientific-theoretical and artistic-creative spheres at HfG Offenbach is also reflected in the doctoral degree. The research projects doctoral students tackle consist of a scientific part (two-thirds) and an artistic-creative part. These two parts are not separate, but enter into a complementary relationship with each other. Consequently, the research-based structure of the artistic-creative part and the artistic-creative inspiration of the theoretical work become evident.
In keeping with two-thirds/one-third division, doctoral students are supervised by two professors from scientific/theoretical fields of teaching and one professor from the artistic-creative fields of teaching.
Departing from the 50/50 models, HfG Offenbach acts on the premise that a focus on science and research work is indispensable and adopts a two-thirds/one-third model​. This is the only way that students have good prospects of obtaining the skills needed for fields of work at universities, art universities, or in the curatorial or journalistic fields.
​Doctoral studies at HfG Offenbach
Complementary studies for doctoral candidates: three years, from the spectrum of scientific/theoretical subjects, complementing the respective research projects
Doctoral colloquiums: on a regular basis​
Supervision for doctoral students: by a specially appointed mentor​
Studio and library study areas: at HfG Offenbach for all doctoral students
Study requirements
In order to be accepted as a doctoral student candidates must generally have completed studies and gained either a Diplom, Magister Artium, Master of Arts or first degree in a scientific or artistic-creative course of studies at a university or art university.
Selected candidates must present their doctoral project to the doctoral committee at HfG Offenbach.
Positions for doctoral students
The university has set up three (Art) and two (Design) part-time research assistant posts, each of which is to be filled for three years by doctoral students at HfG Offenbach.​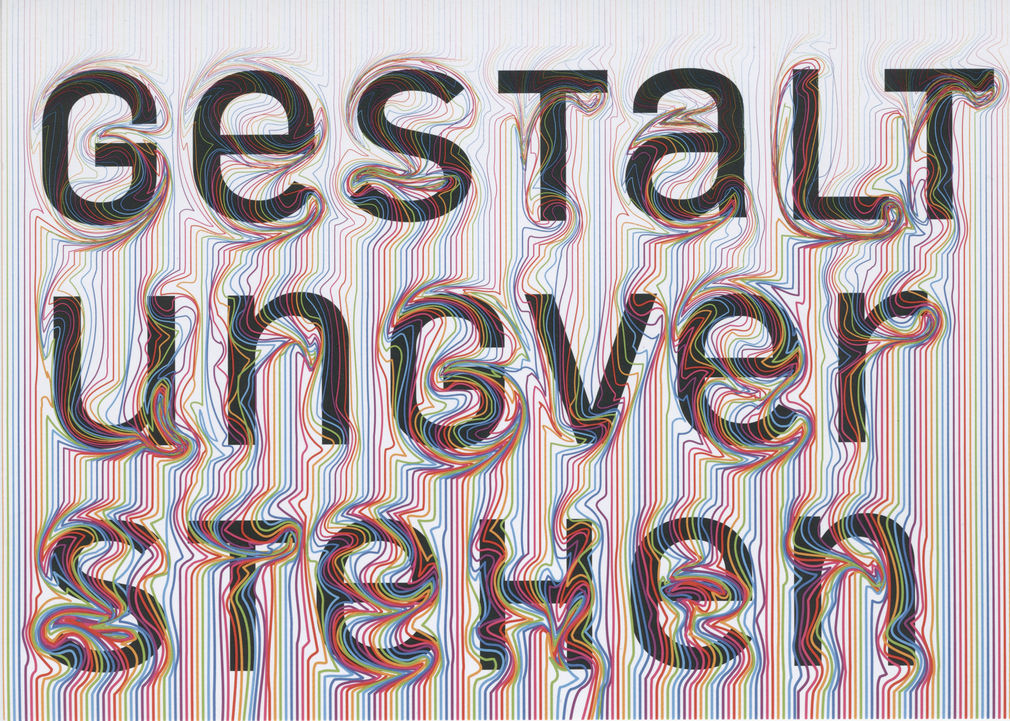 Application process for doctoral studies
If you are interested please send the following:
Application documents
Curriculum Vitae
if applicable, list of publications
indication of language skills
copies of all relevant qualifications
if applicable, artistic/creative portfolio
and an approx. ten-page research outline containing a
brief explanation why the Offenbach Ph.D. model is especially appropriate for your particular project
detailed project description (approx. 7 pages, common formatting)
study plan (approx. 0,5 page)
bibliography on the research topic (approx. 2 pages)
in digital form to
Hehn-Chu Ahn, promovieren@hfg-offenbach.de
Should you not be able to send us your portfolio in digital form then we would ask that you mark the package carefully with your name and details and send it by post to:
​
Hochschule für Gestaltung Offenbach
– Reference: Promovieren –
Schlossstrasse 31
63065 Offenbach/Main
​
We would ask you to understand that we can only accept application documents in a digital format.
The next application deadline is May 17, 2019.
In keeping with the four theoretical subjects of the School of Art relevant to the doctoral degree
the term »Art and Media Studies« covers various options. For example, the scientific part of the dissertation can both concentrate on the subject areas and methods of just one of the subjects listed above (see the description of these subjects) and combine these subjects; ultimately it is possible to combine them with one of the two scientific/theoretical subjects of the School of Design.
However, in keeping both with the context of an art university and with the special fusion of science/theory and artistic-creative practice in line with the Offenbach Model, the focus is decidedly on the Modern Age through to the present day, and the spectrum of subjects involved would suggest systematic and interdisciplinary issues. Moreover, as students are required to combine them with one of the artistic-creative subjects from Visual Communication, research topics also tend to reflect the types of arts and media taught in Offenbach.
»Art and Media Studies« questions the reasons and motives of the more recent development of art and media production, their typologies, ways of dealing with them, social functions, dependencies and repercussions of more recent arts and media, and manners of perception in terms of both physiology/psychology and cultural theory/philosophy. Crossovers between free artistic work and applied design can be examined.
The specific meshing of theory and design after the Offenbach Model can also include transformations from the merely analytical recording of trends to initiating and helping shape developments with a promising future – say, in the framework of creative experimentation.
A doctoral degree in Design Studies aims at researching and expanding design theory and history, aesthetics and theory of perception, as well as cultural and technical theories. The focus of research is on the area of product language and product semantics. In particular, it encompasses research relevant to design in the field of aesthetics and semiotics (semantics and symbolism). In addition, how users handle products is proving to be an increasingly important field of research. Meaning develops both on a purely symbolic level and in everyday use. As such, interaction between people and objects represents a further field of research that is to be emphasized at HfG Offenbach.
Focusing on these research areas not only promises new insights into the constituent field of design studies, but also has repercussions on design education. This effectively links onto insights and previous research achieved at the university: In the 1980s an Offenbach approach to product language was developed, which has since attained great international renown and receives significant attention from the design research community.
While internationally the area of design research​ has already been institutionalized for some 20 years (university institutes, specialist congresses, expert associations), the process of establishing design research in Germany has only just begun. There is a growing need for a more scientific approach to design given that it has become ever more important in the context of more recent cultural, economic, social and technical developments. And this fact is being increasingly emphasized both by politicians and the business world, as well as by those training to become designers at universities and art academies.
Florian Arnold
Florian Arnold
Logic of design
(School of Design)
​
The current concept of the design process is dominated by two myths. On the one hand, the designer as a genius, who relies simply on inspiration, rather like an artist, and on the other the designer as an engineer of a communicative automatism. Both concepts are extremes because they distort our view of the actual design procedure by either romanticising it or overemphasizing its cybernetic nature while the actor or designer appears in the one case to be a black box and in the other a glass box of research – and is accordingly simply dehumanised in a contrary manner to a design medium. To counteract these common views what is needed today are methodological ideas that understand designing as an independent and specific creative shaping of items and do so against the background of a special understanding of the world that is simultaneously universal. Design is consequently embedded in an environment of designs as are already conceived or realised in the social framework disciplines of technology/ethics/politics and not least of all culture. This internal relationship between object design and world views can be methodically pursued and formulated. Consequently, a design logic is to be evolved in which the practical execution of human environmental design is part of critical imagination that drives it as a whole. This design logic is less concerned with individual ideas and items and more with the manner in which objects in the world we live in only become suitable for human use thanks to the designer.
​
Tutors:
Prof. Dr. Martin Gessmann
Prof. Dr. Klaus Klemp​
Prof. Frank Georg Zebner
Prof. Dr. Annika Frye
Improvisation in Design Processes
(School of Design)
For designers, improvisation is part of their everyday work. Improvisation comes into play again and again in the design process, sometimes even in subconscious ways. For example, a typical improvisatory strategy would be to temporarily fix individual parts of a model with a screw clamp. Beyond its practical use in everyday work, improvisation can be seen as a skill in design. Here the concept of skill is not meant in terms of an artisanal, reproducible action, rather, it is a creative competence that gives rise to something new – based on the repertoire of the designer (virtuoso). In the everyday work of designers, this form of improvisation is mostly overlooked. Yet improvisation has always been used as a strategy for generating ideas and works, especially in a number of artistic fields.
The doctoral research project aims to address the concept of improvisation and its significance for design. Here the focus is on the creative, productive aspect of improvisation, as opposed to emergency or makeshift solutions as often come about in everyday life. Models and drawings as well as conversations in the studios suggest that designers have an implicit knowledge that influences improvisation. This is to be documented and examined with a view to improvisation and its implicit knowledge. The objective of the project is to demystify the phenomenon of improvisation and possibly even find sub-strategies that can be used methodically.
​
Tutors:
Prof. Juliane Rebentisch
Prof. Bernhard E. Bürdek
Prof. Peter Eckart
Craig Leonard
Aesthetics After Marcuse: What's Left of Anti-Art?
(Fachbereich Kunst)
In seinem kurzen Buch über Arnold Schoenberg stellt Charles Rosen fest »das vorrangige Mittel musikalischen Ausdrucks ist die Dissonanz.« In musikalischer Form kann Dissonanz vertikal (d. h. durch das gleichzeitige Abspielen von Tönen) oder horizontal (d. h. durch Tonabfolgen) erfolgen. In beiden Fällen ist eine Dissonanz ein musikalisches Geräusch das eine Auflösung hinausschiebt, wobei die Auflösung durch eine Harmonie bestimmt wird, also als ein musikalisches Geräusch das als letzte Note dienen kann. Wie Rosen hervorhebt: »Welche Geräusche Konsonanzen sein sollen, wird zu jedem Moment in der Geschichte durch den vorherrschenden Musikstil festgelegt, und Konsonanzen waren, je nach musikalischem System der jeweiligen Kultur, radikal unterschiedlich.« Die außer-musikalischen Konsequenzen dieser Feststellung sehen eine tiefgreifende Verflechtung von Ästhetik – der Feststellung von Dissonanz und Konsonanz, ehemals abgeleitet von einer »musikalischen Sachlichkeit« – mit sozialen und geschichtlichen Kräften, obwohl diese noch eigenständig sind. »Die Auseinandersetzung des Komponisten mit dem Material ist zugleich eine Auseinandersetzung mit der Gesellschaft, gerade soweit diese ins Werk eingewandert ist« (Theodor W. Adorno, Philosophie der Neuen Musik). Was bleibt sind materielle und extra-materielle Dissonanzen, und damit der »Ausdruck« entlang der Tonleiter vom dialektischen (Adorno) zum dialogischen (Bakhtin) Verhältnis zur Konsonanz – in beiden Fällen im Begriff historisch neu bewertet und bewegt zu werden. Der Begriff der Dissonanz soll in seiner relativen Verwendung bei Adorno und Bakhtin beleuchtet werden um Dissonanz im zeitgenössischen Kontext neu zu verorten.
Betreuende
Prof. Dr. Juliane Rebentisch
Prof. Heiner Blum
Ellen Wagner
»… subject to change…«
On non-final works of contemporary art
(School of Art)
One increasingly comes across artists who are the orchestrators of their own work for which they appear to have come to the visible conclusion that this is part of a comprehensive system. The more these systems of artistic work are perceived as self-evidently in a state of permanent flux, the more their constituent parts are, in turn, seen as non-fixed. If a work is never complete in itself, but can also, at any given moment, become a »replacement part« for use in other works, what is important in its genesis is not to lose sight of the possibility of its substantive or rather formal »suitability for connection to itself«. For instance, although in traditional sculpture ordinary plaster casts have always provided us with insights into intermediate stages in their creative process, because of the associations they evoke with the kind of collections of antiquities considered timeless, they have seldom renounced the idea of durability. On the other hand, the use of flexible materials in contemporary art does tend to include a notion of reversibility, one that is at least suggested. What exactly the artwork is supposed to be acting as a substitute for and whether it is able to do this convincingly is something that needs to be decided on individual merits. We should also ask whether a work that never reaches the end of its artistic transformations can be documented as an infinite sequence of transitional phases, or whether this could possibly also be considered as no more than a continuation of the work in question using another medium.
I would like to investigate works that operate using ephemeral materials and methods of working and presentation, looking at the extent to which a practice of continual adaptation and reformulation allows us to comprehend the artist's search for criteria pertaining to his/her own work and how prefabricated or recycled items can cast light on the relationships between existing works or – perhaps intentionally? – retrospectively obfuscate them.
Tutors:
Prof. Christian Janecke
Prof. Gunter Reski
20 May 2015 Wednesday
until 21 May
Isenburger Schloss, linke Kapelle
News
4 years ago
Borders of Orders
On 28 and 29.November, 2014 the young artist conference "Borders of Orders - Drawing Borders, Conflicts and Social Orders", organized by the excellence cluster "Normative Orders" takes place at Goethe University in cooperation with HfG Offenbach. On Ssturday afternoon and...
4 years ago
Schsen Bank Art Prize 2014 - goes to Margret Hoppe
Margret Hoppe who graduated from HfG with a doctorate will receive the Sachsenbank Art Award 2014. In connection with this her solo show in the Museum der bildende Künste Leipzig opens on 5 December.