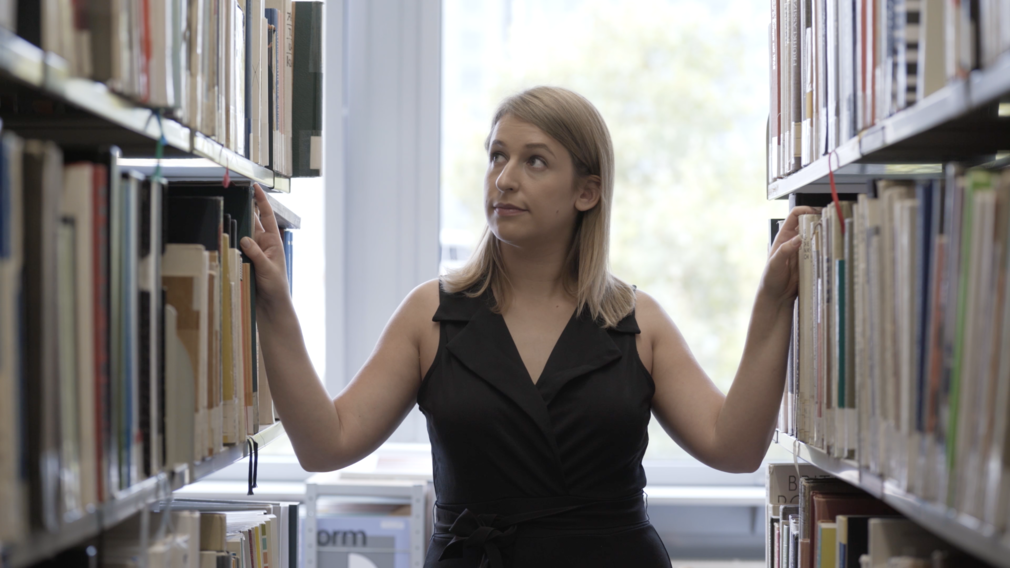 ​​​Why embark on a doctorate at an arts university?
In addition to university research on the arts, there is also a research program that develops in closer exchange with the arts. Here creative, artistic and design strategies, corresponding ideas and discoveries are not only interpreted, but within a meshwork of artistic-creative practice and scientific reflection they are themselves part of the research. Addressing both forms of knowledge has the potential to generate productive new insights.
This is why we offer HfG Offenbach graduates of art, design, media studies or related sciences the option to obtain a Doctor of Philosophy in a model that merges science with art. There are two main subject areas:
Art and Media Studies
Design Studies
HfG Offenbach
As an arts and design university of the State of Hessen, HfG Offenbach teaches some 600 students in the two departments Visual Communication (VC) and Product Design (PD). Studying at HfG Offenbach allows students to combine different artistic and creative subjects. Moreover, a comparison of art universities reveals an unusually high proportion of theoretical study.
Combination of science/theory and art/design
The close interlinking of scientific-theoretical and artistic-creative spheres at HfG Offenbach is also reflected in the doctoral degree. The research projects doctoral students tackle consist of a scientific part (two-thirds) and an artistic-creative part. These two parts are not separate, but enter into a complementary relationship with each other. Consequently, the research-based structure of the artistic-creative part and the artistic-creative inspiration of the theoretical work become evident.
In keeping with two-thirds/one-third division, doctoral students are supervised by two professors from scientific/theoretical fields of teaching and one professor from the artistic-creative fields of teaching.
Departing from the 50/50 models, HfG Offenbach acts on the premise that a focus on science and research work is indispensable and adopts a two-thirds/one-third model​. This is the only way that students have good prospects of obtaining the skills needed for fields of work at universities, art universities, or in the curatorial or journalistic fields.
​Doctoral studies at HfG Offenbach
​Doctoral colloquiums: on a regular basis​
Supervision for doctoral students: by a specially appointed mentor​
Studio and library study areas: at HfG Offenbach for all doctoral students
Study requirements
In order to be accepted as a doctoral student candidates must generally have completed studies and gained either a Diplom, Magister Artium, Master of Arts or first degree in a scientific or artistic-creative course of studies at a university or art university.
Selected candidates must present their doctoral project to the doctoral committee at HfG Offenbach.
Positions for doctoral students
The university has set up three (Art) and two (Design) part-time research assistant posts, each of which is to be filled for three years by doctoral students at HfG Offenbach.​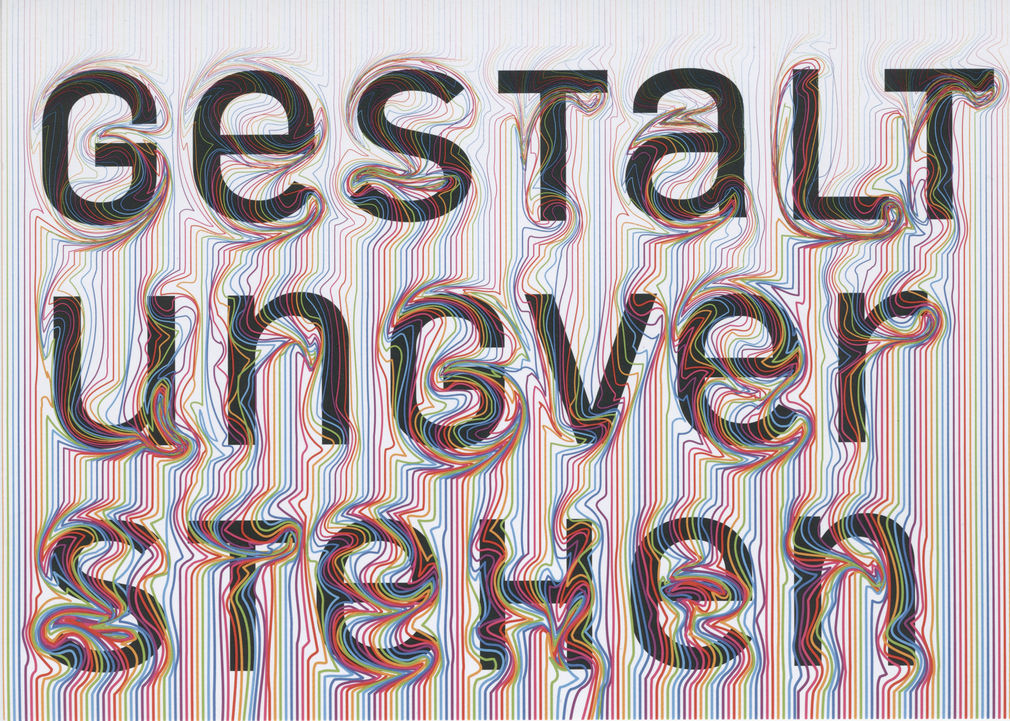 Application process for doctoral studies
Application documents
Curriculum Vitae
if applicable, list of publications
indication of language skills
copies of all relevant qualifications
if applicable, artistic/creative portfolio
and an approx. ten-page research outline containing a
brief explanation why the Offenbach Ph.D. model is especially appropriate for your particular project
detailed project description (approx. 7 pages, common formatting)
study plan (approx. 0,5 page)
bibliography on the research topic (approx. 2 pages)
Questions
promovieren@hfg-offenbach.de
​
We would ask you to understand that we can only accept application documents in a digital format.
The next application deadline is November 19, 2022 and applications must be submitted online, the link will follow.
In keeping with the four theoretical subjects of the School of Art relevant to the doctoral degree
the term »Art and Media Studies« covers various options. For example, the scientific part of the dissertation can both concentrate on the subject areas and methods of just one of the subjects listed above (see the description of these subjects) and combine these subjects; ultimately it is possible to combine them with one of the two scientific/theoretical subjects of the School of Design.
However, in keeping both with the context of an art university and with the special fusion of science/theory and artistic-creative practice in line with the Offenbach Model, the focus is decidedly on the Modern Age through to the present day, and the spectrum of subjects involved would suggest systematic and interdisciplinary issues. Moreover, as students are required to combine them with one of the artistic-creative subjects from Visual Communication, research topics also tend to reflect the types of arts and media taught in Offenbach.
»Art and Media Studies« questions the reasons and motives of the more recent development of art and media production, their typologies, ways of dealing with them, social functions, dependencies and repercussions of more recent arts and media, and manners of perception in terms of both physiology/psychology and cultural theory/philosophy. Crossovers between free artistic work and applied design can be examined.
The specific meshing of theory and design after the Offenbach Model can also include transformations from the merely analytical recording of trends to initiating and helping shape developments with a promising future – say, in the framework of creative experimentation.
A doctoral degree in Design Studies aims at researching and expanding design theory and history, aesthetics and theory of perception, as well as cultural and technical theories. The focus of research is on the area of product language and product semantics. In particular, it encompasses research relevant to design in the field of aesthetics and semiotics (semantics and symbolism). In addition, how users handle products is proving to be an increasingly important field of research. Meaning develops both on a purely symbolic level and in everyday use. As such, interaction between people and objects represents a further field of research that is to be emphasized at HfG Offenbach.
Focusing on these research areas not only promises new insights into the constituent field of design studies, but also has repercussions on design education. This effectively links onto insights and previous research achieved at the university: In the 1980s an Offenbach approach to product language was developed, which has since attained great international renown and receives significant attention from the design research community.
While internationally the area of design research​ has already been institutionalized for some 20 years (university institutes, specialist congresses, expert associations), the process of establishing design research in Germany has only just begun. There is a growing need for a more scientific approach to design given that it has become ever more important in the context of more recent cultural, economic, social and technical developments. And this fact is being increasingly emphasized both by politicians and the business world, as well as by those training to become designers at universities and art academies.
Dr. Florian Arnold
Dr. Florian Arnold
Logic of design
(School of Design)
​
The current concept of the design process is dominated by two myths. On the one hand, the designer as a genius, who relies simply on inspiration, rather like an artist, and on the other the designer as an engineer of a communicative automatism. Both concepts are extremes because they distort our view of the actual design procedure by either romanticising it or overemphasizing its cybernetic nature while the actor or designer appears in the one case to be a black box and in the other a glass box of research – and is accordingly simply dehumanised in a contrary manner to a design medium. To counteract these common views what is needed today are methodological ideas that understand designing as an independent and specific creative shaping of items and do so against the background of a special understanding of the world that is simultaneously universal. Design is consequently embedded in an environment of designs as are already conceived or realised in the social framework disciplines of technology/ethics/politics and not least of all culture. This internal relationship between object design and world views can be methodically pursued and formulated. Consequently, a design logic is to be evolved in which the practical execution of human environmental design is part of critical imagination that drives it as a whole. This design logic is less concerned with individual ideas and items and more with the manner in which objects in the world we live in only become suitable for human use thanks to the designer.
​
Tutors:
Prof. Dr. Martin Gessmann
Prof. Dr. Klaus Klemp​
Prof. Frank Georg Zebner
Prof. Dr. Annika Frye
Improvisation in Design Processes
(School of Design)
For designers, improvisation is part of their everyday work. Improvisation comes into play again and again in the design process, sometimes even in subconscious ways. For example, a typical improvisatory strategy would be to temporarily fix individual parts of a model with a screw clamp. Beyond its practical use in everyday work, improvisation can be seen as a skill in design. Here the concept of skill is not meant in terms of an artisanal, reproducible action, rather, it is a creative competence that gives rise to something new – based on the repertoire of the designer (virtuoso). In the everyday work of designers, this form of improvisation is mostly overlooked. Yet improvisation has always been used as a strategy for generating ideas and works, especially in a number of artistic fields.
The doctoral research project aims to address the concept of improvisation and its significance for design. Here the focus is on the creative, productive aspect of improvisation, as opposed to emergency or makeshift solutions as often come about in everyday life. Models and drawings as well as conversations in the studios suggest that designers have an implicit knowledge that influences improvisation. This is to be documented and examined with a view to improvisation and its implicit knowledge. The objective of the project is to demystify the phenomenon of improvisation and possibly even find sub-strategies that can be used methodically.
​
Tutors:
Prof. Juliane Rebentisch
Prof. Bernhard E. Bürdek
Prof. Peter Eckart
Dr. (des.) Sandra Groll
​Serial Aesthetics. A design theoretical study on the social function of design
(School of Design)
Design is always also the design of society. It models the objects in our environment by giving them their shape, and shapes the visual self-conception of society as a perceived phenomenon – and in all this, it remains entirely founded in the structures of the society in question. It is precisely this fascinating relationship that needs to be adequately described.
The culturally relevant aspect of design is to be conceived not just in a continuous improvement of individual artefacts for the benefit of the consumer or producer, but equally in its function of making communication within a society possible. Thinking about design then has to mean not merely understanding it in terms of shaping, production, consumers' desires or market requirements, but rather understanding it in terms of the evolution of the society determining it.
Design theory should be able to place both fundamental social conditions as well as individual phenomena specific to the discipline in a coherent correlation and provide explanatory models. As a social phenomenon among others, design as a discipline, job description and promise did not emerge from a culturally void context, but is rather contingent upon social developments through which its specific cultural function is differentiated.
According to the hypothesis, this function is not to be seen merely in the specific shape of objects or the provision in the discursive context of various design principles or aesthetic seduction motifs, but starts by grounding this cultural function in its topical, temporal and practical orientation in light of the demands made by all kinds of inter-penetrative relationships in social systems.
These reflections are in no way meant to lead to the conclusion that the classic questions and topics of design become irrelevant in theoretical examination, rather, they have to be reclaimed against the backdrop of a theory of social systems.
The underlying hypothesis assumes that design can be described, on the one hand, as a system of social functions with specific processes, discourses and modes of operation, and on the other as a symbolically generalized communication medium. The evolution and future of this system can thus only be comprehended against the backdrop of the evolution of the social system it is dependent upon. Consequently, the theoretical frame of reference will be provided by social systems theory.
The complex manifestations of design point to an object whose fuzzy edges make it hard to grasp. It will be necessary to differentiate between those phenomena that can be counted among the subsystem of design and those which must be counted as phenomena of design as a symbolically generalized communication medium.
Tutors:
Prof. Hans Zitko
Prof. Bernhard E. Bürdek
Prof. Frank Georg Zebner
Dr. Anne Kersten
Sowing and harvesting – strategies, intentions and effects of contemporary art in the agricultural sector
(School of Art)
Since the mid-2000s, artistic and curatorial practices have increasingly been engaging with the rural sphere and agricultural practices. Artists are addressing the sociocultural context of rural living environments, the culture of farming and its economic conditions today and in the past as well as new forms of agriculture and rural life. From an art-historical perspective, references can be made to almost all subject areas of contemporary art focusing on the relationship between man and nature, for example art & ecology, environmental art and landscape painting. These creative projects are gaining attention as politically driven art through their close connection to pressing sociopolitical questions concerning food production and consumption and global food supply. Many of these works are made with the participation of members of the rural community and can be categorized as socially engaged art, some document existing circumstances, and in yet others artists turn farmers themselves. The research project »Sowing and harvesting« aims to investigate these different artistic strategies in view of their sociopolitical concerns and their effects by looking at selected international art projects with a focus on agricultural topics in the city and countryside. This categorization is to include various questions on participation, reception or results with regard to producers, organizers, participants and viewers. Further, larger curatorial projects are to be examined in terms of their intentions in promoting art projects in rural contexts as well as their promotion of this context as a starting point for artistic work. It is precisely the distance of the subject of agriculture to art that opens up a suitable exemplary space for investigating artistic work at the point of intersection between art and society. As well as defining the subject area, it is to be expected that the comparative analysis will be able to contribute to the debate on politically motivated art by citing specific examples in its examination of the relationship between art and agriculture. Parallel to the research being carried out, the exhibition »Hungry City« (Kunstraum Kreuzberg, Berlin) was held in 2012 as the practical part of the doctorate.
Tutors:
Prof. Dr. Juliane Rebentisch
Prof. Wolfgang Luy
Dr. Felix Kosok
Form, function and freedom
On the aesthetic-political dimension of design
(School of Art)
​
The relationship between design and democracy is not only a matter of the efficient, transparent or participatory structuring of political institutions and their processes. Rather, design must be defined in its interaction with a culture of freedom that is constitutive for democracy. Thus, a negotiation of the political dimension of design, which this work pursues, shifts to a fundamental level. Design, as design, has a political significance that cannot be separated from its aesthetic dimension. Design interprets a functional context, a function, which it concretizes in form - but it does so in a way that keeps the special nature of the respective interpretation present. In a freedom for the function, design in its concrete form therefore always implicitly refers to a fundamental designability of all things. If one understands design in this context as a reinterpretation that can only ever be found in the mediation of form and function, this potential capacity of design to shape extends to precisely those social purposes that in their conventional form appear to us as second nature and as unchangeable. At this stage, the question of good design that keeps this designability present returns in an anti-essentialist way.
As a reaction to the loss of the contestability of decisions on the one hand, and the loss of the significance of differences on the other, design establishes its own kind of criticism as part of a dispute about the design of our living environment and in this necessarily remains related to a public, debating culture of design criticism. In its efforts to realize good things, design is at the same time aiming at keeping its own contentiousness as design conscious. To maintain this controversy about good design is the task of a critical theory of design to which this examination makes a contribution.
Tutors:
Prof. Dr. Juliane Rebentisch
Prof. Klaus Hesse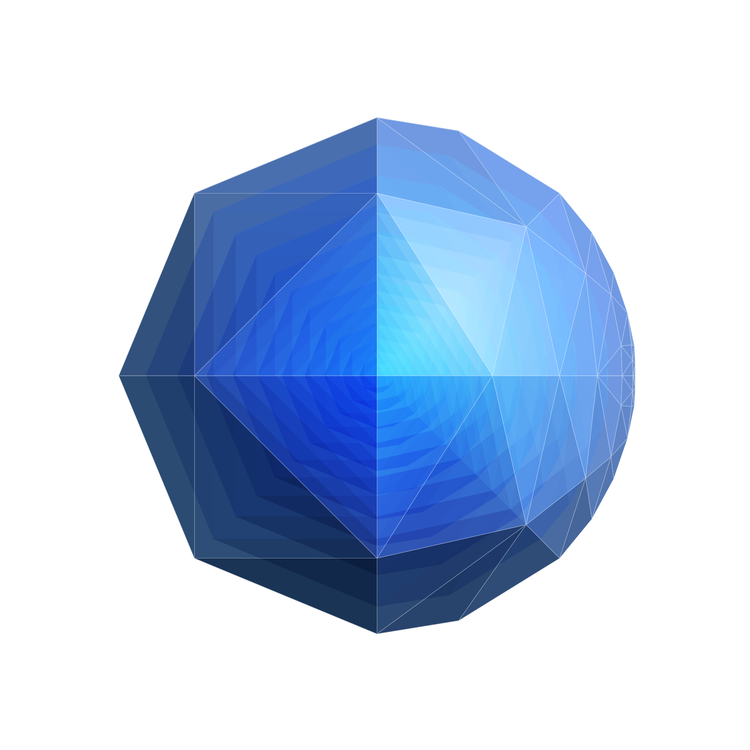 Dr. (des.) Fabian Kragenings
Parameters of design
(School of Design)
A design is never finished. A product, on the other hand, has to be. A designer's work consists of blending influencing factors in iteratively staggered versions and making creative decisions according to his or her individual judgement. To a large extent, decisions are then based on various factors relating, for example, to production, technology, politics or culture, and these are decisive for the shaping of a product in the context of its temporal production conditions. On the one hand, these parameters (Greek: para = Eng.: »side«, metron = Eng. »measurement«) provide the creative space and framework in which design takes place; on the other, and this is the guiding proposition of this doctoral project, they influence the act of designing itself. Design, as well as the thinking in and about design, has changed since the mid-20th century through the advent of computer-based, parametric programs. The possibility of entrusting a digital (calculation) medium with relevant design process components ultimately constitutes a gain in efficiency. However, within this development the influence of design activities must also be reinterpreted, as decisions are now being planned, provoked and evoked abstractly. Work being delegated in this way is leading to a meta-level of design evolving – the effects of which must also be considered. This paper stipulates that within such a framework of meta-effects, the designer must not lose sovereignty over the medium/the program. What is needed instead is a configuration of design that not only sets parameters and stipulates default values but also supplies a body of rules or guidelines connecting these – a body of rules in which relevant factors are coordinated in complex ways.
On which levels and to which degrees of effectiveness the parametric can be experienced is to be investigated further. An analysis of select historical examples will provide the necessary foundation for clarifying the characteristic aspects of the parametric and to finally apply these to product design. It can be assumed that parameters remain constant in each individual case only, but that they can be modified and re-evaluated in each new application. Parameters can be affiliated on the one hand with a certain dynamism and the fast-moving nature of designs and their diversification, on the other hand with a kind of consistency that is characterized by an evolutionary expansion in design activities.
Parametrization processes can be found most notably in cases where seemingly mundane processes and behavioural patterns are understood in terms of information – finally also being mathematized. What is required here is a consistency, a basic form or a fundamentally secure platform, so that variance can even arise in the first place and lead to new results – which in turn may be rejected or followed up on. The parametric then does not distinguish itself merely through the erratic or seemingly arbitrary selection of new values and contents, but also through its evolutionary character while creating an impression of substantiality. The intricate interrelationships, in which these metric fields of tension exist, as well as the role of the designer subjected to these metrics, will be determined extensively in this doctoral project. Ultimately, the aim is to record new insights and forms of use for product design.
Tutors:
Prof. Dr. Martin Gessmann
Prof. Frank Zebner
Dr. (des.) Craig Leonard
Aesthetics After Marcuse
This dissertation has six key aims: (1) to clarify Herbert Marcuse's multilayered understanding of anti-art; (2) to explain art's effective, yet limited, role in social transformation; (3) to resituate Marcuse's aesthetic theory in conversation with the art discourse of the 1960s and early 70s; and (4) to recuperate Marcuse's aesthetic theory as a relevant counterforce to neoliberal rationality today. Critics of Marcuse's aesthetic theory have suffered from varying degrees of misinterpretation by judging his aesthetics as a (failed) reflection of the call-to-arms of the socio-political critique in his books like One-Dimensional Man and An Essay on Liberation. There was a general misunderstanding, and common dismissal, that Marcuse was making an impractical and merely analogous connection between the indirect effects of autonomous art and direct political change. On the contrary, where Marcuse demanded direct political resistance of the repressive Establishment, he argued for the defamiliarizing effects that art indirectly has on the everyday through a transformation of human instincts. However, Marcuse failed to communicate this substance of his aesthetic theory due to his abstract or anachronistic discussion of art, instead of using concrete contemporary examples to support his position. The exceptions to this are his cursory references to emblematic examples of what I argue are various paradigms of anti-art: The Living Theatre as harmonic anti-art; Samuel Beckett as dissonant anti-art; and Karlheinz Stockhausen as microphonic anti-art. In general, Marcuse looks to Surrealism for its representation of art's defamiliarizing character as a catalyst toward aesthetic experience. I compare Marcuse's instinctual materialism to the aims of Conceptual Art, institutional critique and Fluxus. I also respond to the critics of Marcuse's aesthetic theory in order to rebut their misleading interpretations which have claimed that his aesthetic theory is consigned to an idealistic, impractical and analogous relationship with the everyday. Finally, I suggest a move through and beyond the limits of Marcuse's aesthetics with reference to a theory of vagueness.
Tutors
Prof. Dr. Juliane Rebentisch
Prof. Heiner Blum
​
Dr. Sebastian Mühl
Concepts of utopia in contemporary art
(School of Art)
Utopia is today still a major topic of reflection in art. Concepts of utopia are points of reference for artistic practices which articulate a political self-image and they offer alignment as regards formulating political and aesthetic convictions in the relationship between art and society. Whereas an optimistic view of progress and presenting perspectives of emancipation were still essential for the cultural self-image of Modernism, in late-modern society there is often evidence of the disappearance or loss of an awareness of utopia. With the end of major narratives, the very legitimacy of utopian thought seems to be being questioned. Is art's on-going interest in utopian designs a matter of compensatory reaction? A reflection on political content in an aesthetic medium? A strategic link between art and politics? The migration of utopia to aesthetic discourse and experience can neither be seen as totally new, nor as a phenomenon that is foreign to the terms art, aesthetics, and politics. It needs to be explored with regard to the relationship of each of the concepts to one another, and to the entanglement of different problems and objectives in the individual fields.
The dissertation aims to pursue the question of how utopia functions as a fundamental theme in how some forms of contemporary artistic practice see themselves. The perspectives adopted are extremely contradictory: from analytic references to the utopias of the historical avant-garde to empathic new formulations of political utopias in art activism, from the microtopias of "Relational Aesthetics" to critical art practices that insist on negativity of the aesthetic. In view of such competing approaches the utopia problem remains a slide, which must not only investigate the possibility at all, but also the systematic location of utopia between aesthetic and political deliberations.
Alongside a discussion of political and aesthetic concepts of utopia in the work of, among others Debord, Adorno, Badiou and Habermas, forms of artistic practice and the discourse accompanying them will be explored: the focus will be on the debates about participation and "Relational Aesthetics", contemporary reception of Modernism, the paradigm of critical art and recent forms of politically committed, interventionist artistic practice. The analysis will clearly establish the relevant alternatives and subject the relationship between art, utopia, and politics to a reappraisal.
Supervisors:
Prof. Juliane Rebentisch
Prof. Rotraut Pape
Dr. Tania Ost
Long-term projects in portrait photography
(School of Art)
Long-term projects accompany a subject for a prolonged period of time, though its length must be defined in relation to the motif depicted. In comparison with other projects, which likewise take a long time, the passing time itself becomes a topic. My particular interest is in portrait photography.
Long-term projects in portrait photography range from authenticity to orchestration: Depending on the intention, the photographer initially chooses a rigid concept, or allows an open outcome. As such, some long-term projects come close to a strict academic study. Whether or not, over time, the photographer becomes closer to the person or the latter grows in confidence with regard to media – the facial expression always ranges from natural to posed.
Only the collected works, not individual photographs, represent the actual oeuvre: Whereas with works comprising a single piece the question of arrangement can arise, with series in general and long-term projects in particular it must be addressed. The volume often exceeds the scope of or space available for an exhibition, thus presenting the curator with the task of making a selection. For this reason the catalog, which otherwise appears as a side product of an exhibition and serves as documentation, enjoys a special position in long-term portrait photography projects. While catalogs for the most part only reproduce parts of exhibitions, vice versa exhibitions only reproduce sections of a long-term project. An illustrated book is the only appropriate place for the complete series. In some cases, books such as these often precede public display in an exhibition context. Though, in comparison with the time it took to compile the collection, leafing through the book takes just a moment, it gives the subject a befitting intimacy, especially as the series of photos corresponds with the subject's chronological development – the aging of the person portrayed. Photographers are increasingly also portraying family and friends – as family members are mostly always available, whereas other models always need a fixed appointment. This also raises the question of the extent to which these illustrated books differ from family albums.
The observer has no memories of the person portrayed: Within the series he looks for changes, or the constant in change and, on the basis of the individual snapshots, the implied time, and his own experience of life, creates an in-between narrative.
Supervisors:
Prof. Hei­ner Blum
Prof. Dr. Chris­ti­an Ja­n­ecke
Prof. Klaus Hes­se Hes­se
Dr. Nico Reinhardt
The role of material in the design process – from material to consumption
(School of Design)
If you take a closer look at the design practices in product design from the perspective of materials, then it's possible to see that although materiality is of major significance in product development, materials are post-effectively subordinated to a form. Sometimes design processes are product-oriented, and at the same time diametrically opposed to the growing significance of new and traditional materials and processing methods. So what does it mean for the design process in product design if the material is the trigger of the creative action and has a direct impact on the forms from which ultimately a large number of products can be derived? This question is to be address as part of the PhD project, in order to show how design processes can in principle be initiated from the material itself. The designer's targeted, intense examination of materials provides the findings, here, for the creation of forms, functions, and utilization. Materials, so goes the thesis, form the motive for the development and design of new products. This claim is also supported by a look back over the history of design within product design, which can be traced from the foundation of the Deutscher Werkbund to the Bauhaus to the HfG Ulm. Here, it becomes clear that there is a lasting impact on the form, function, and aesthetics of products if the design process is characterized by examination of materials such as steel, glass, bent wood, concrete, plastic, and the respective processing methods. Substantive notions such as doing justice to the material, genuine materials, or designs that are appropriate to the manufacturing still bear witness to the material-form-purpose discourse within the creative disciplines of the 19th and early 20th centuries. Once a seal of quality for the highest design performance of industrially manufactured serial products, the terms are now considered to be outgrown. Nevertheless, materials continue to have an unbroken seductive potential on creative commercial actors, as can be seen both in new materials with complex properties and in traditional materials. Such an observation also provides the basis for rethinking a material-oriented design in order to formulate from it approaches to form design. At the interface of material and design, the shaping process can be examined in essence from the perspective of design theory, as well as creative aesthetics, technology, and material sustainability. The aim of the doctoral thesis is to highlight pathways for a sustainable design strategy, whereby the material system used influences the entire design cycle as an inseparable component.
​​
Supervisors:
Prof. Dr. Bernhard E. Bürdek
Prof. Dr. Markus Holzbach
Dr. Ellen Wagner
»… subject to change…«
On non-final works of contemporary art
(School of Art)
One increasingly comes across artists who are the orchestrators of their own work for which they appear to have come to the visible conclusion that this is part of a comprehensive system. The more these systems of artistic work are perceived as self-evidently in a state of permanent flux, the more their constituent parts are, in turn, seen as non-fixed. If a work is never complete in itself, but can also, at any given moment, become a »replacement part« for use in other works, what is important in its genesis is not to lose sight of the possibility of its substantive or rather formal »suitability for connection to itself«. For instance, although in traditional sculpture ordinary plaster casts have always provided us with insights into intermediate stages in their creative process, because of the associations they evoke with the kind of collections of antiquities considered timeless, they have seldom renounced the idea of durability. On the other hand, the use of flexible materials in contemporary art does tend to include a notion of reversibility, one that is at least suggested. What exactly the artwork is supposed to be acting as a substitute for and whether it is able to do this convincingly is something that needs to be decided on individual merits. We should also ask whether a work that never reaches the end of its artistic transformations can be documented as an infinite sequence of transitional phases, or whether this could possibly also be considered as no more than a continuation of the work in question using another medium.
I would like to investigate works that operate using ephemeral materials and methods of working and presentation, looking at the extent to which a practice of continual adaptation and reformulation allows us to comprehend the artist's search for criteria pertaining to his/her own work and how prefabricated or recycled items can cast light on the relationships between existing works or – perhaps intentionally? – retrospectively obfuscate them.
Tutors:
Prof. Dr. Christian Janecke
Prof. Dr. Juliane Rebentisch
Calendar
20 May 2015 until 18 July 2019
20 May 2015 Wednesday
until 21 May
Isenburger Schloss, linke Kapelle
News
8 years ago
Borders of Orders
On 28 and 29.November, 2014 the young artist conference "Borders of Orders - Drawing Borders, Conflicts and Social Orders", organized by the excellence cluster "Normative Orders" takes place at Goethe University in cooperation with HfG Offenbach. On Ssturday afternoon and...
8 years ago
Schsen Bank Art Prize 2014 - goes to Margret Hoppe
Margret Hoppe who graduated from HfG with a doctorate will receive the Sachsenbank Art Award 2014. In connection with this her solo show in the Museum der bildende Künste Leipzig opens on 5 December.