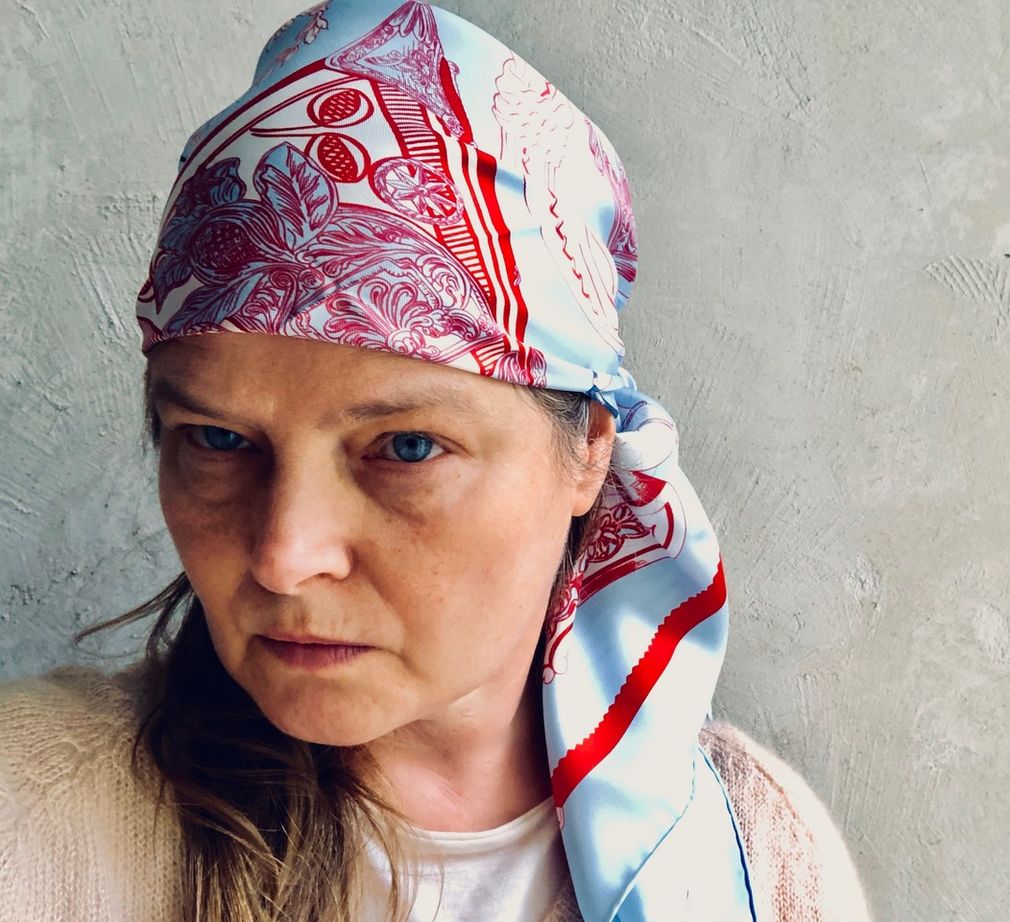 feminist-writer-director-producer-activist
Studied Literature, Sociology and Media Studies (M.A.) in Frankfurt am Main. Before and during her studies, Turanskyj worked as an actress in productions by director Einar Schleef. After her studies she worked in the advertising industry before she finally embarked on an artistic career in 1999. Since then she has been working at the interface of film, text and performance. Together with Saskia Draxler she founded the OK-GIRL$ Gallery "post-german post-gender post-global". She was co-founder of the performance film collective "hangover ltd", which was associated at the Volksbühne am Rosa Luxemburg Platz. After 6 years and 7 performance films, she had had enough of collective practice and founded her own production company with Jan Ahlrichs to give feminist author cinema a real chance.
She bases her films on scientific and socio-critical studies and discourses and "stages perspectives on gender relations, service work, precarity, language and empty phrases, sexuality, 'pseudo-feminism', tensions between equality and emancipation. These are films that rub against reality, but are nevertheless fictional, funny and artificial. Together with the documentary filmmaker Marita Neher, she made a hybrid film about the European border regime on the Greek-Turkish border in 2014: "Disorientation is not a crime".
Her works are shown at international festivals (e.g. IFF Berlinale, IFF Rio de Janeiro, Mostra Internacional de Cinema Sao Paolo, IFF Gothenburg, IWFF Chennai, Cannes/ACID) and in exhibition contexts (Berlinische Galerie, 21Haus, Vienna, Kunstverein Karlsruhe and others). Turanskyj received various artistic and script scholarships, including a 2016 Fellow at the Villa Aurora. She lectures at international conferences on "Gender&Film" and is co-founder and board member of Pro Quote Regie/Film, an organization that has been successfully promoting equality and diversity in the film and media sector for the past 6 years.
Since winter semester 2020 Tatjana Turanskyj teaches in the field of film at the HfG Offenbach.