31 October until 17 November 2019
Circles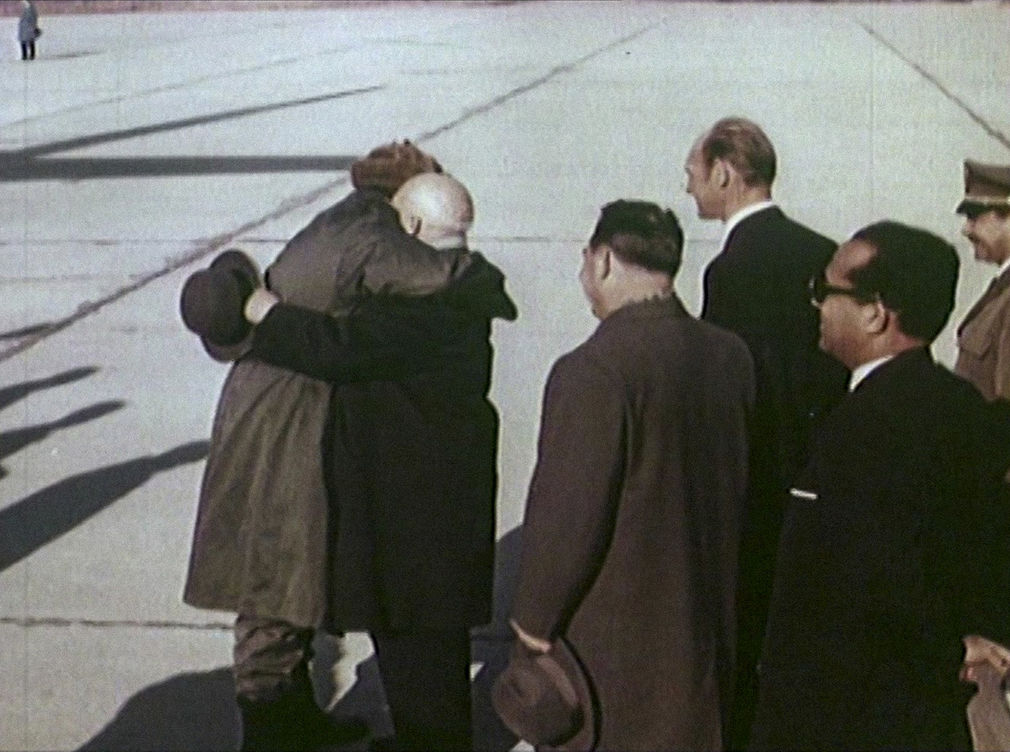 The video work "Circles" by HfG-Alumnus Jonas Englert draws on historical film material and attempts to tell what is commonly understood as contemporary history as a history of interpersonal encounter. In the multi-channel video installation, physical contact functions as the most binding institute - for touching means to be touched, and touch as such can shimmer even through the most representative surface of propagandistic staging. In "Circles", public figures connect through interpersonal (skin) contact. The video collage dismantles the documentary scenes of political encounters against the background of the events of both world wars into a rhizome of interpersonal contact.
Jonas Englert studied art with Heiner Blum, Rotraut Pape and Alexander Oppermann, philosophy with Juliane Rebentisch (HfG Offenbach) and applied theatre with Heiner Goebbels (ATW). He received the Dr. Marschner Prize in 2012 and the Johannes Mosbach Scholarship in 2013. Englert has been a winner of the Frankfurter Künstlerhilfe Prize since 2018 and received the Marielies Schleicher Foundation Theory Prize in 2019. His works are part of the collections of the Hirshhorn Museum, Washington, D.C., the Museum of Fine Arts, Boston and others. He has also produced works for various theatre productions, including the Nationaltheater Mannheim, the Staatsschauspiel Dresden, the Theater Bonn and most recently the Staatstheater Hannover.
Opening
31 October 2019, 7 pm
​
Kunstverein EBENE B1 in the Taunusanlage
Frankfurt am Main
Entrance
via Mainzer Landstraße and Taunusanlage. The elevator in front of Deutsche Bank leads directly to the exhibition level.