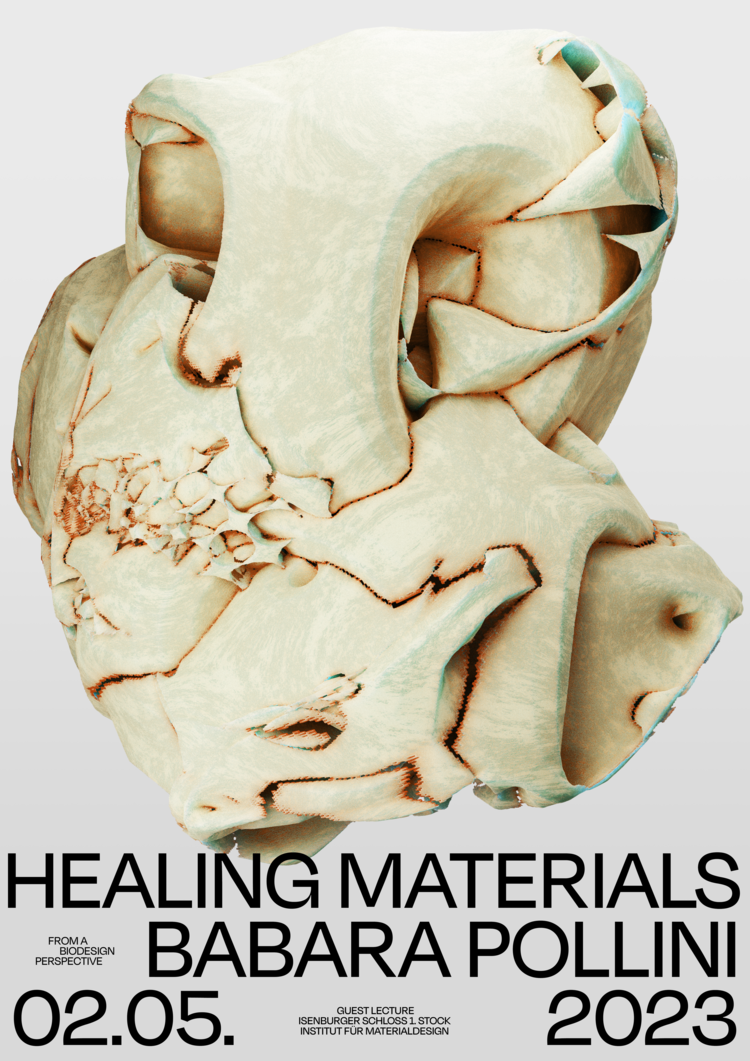 We are delighted to invite you to the open lecture »HEALING MATERIALITIES: From a Biodesign Perspective« on May 18th, Tuesday, at 18:00 in room C-103 as part of the Materials and Sustainability course.
Barbara Pollini, a PhD candidate in design at the Polytechnic University of Milan, will share her ongoing research on material scenarios based on regenerative processes, with a specific focus on living and life-enabling materials. Drawing upon her expertise in sustainable design and materials, as well as her background in Ecodesign, Eco-innovation and Computational Design, Barbara has been actively engaged in the field since 2010 as a designer, educator, and researcher.
Her doctoral research explores the intersection of sustainability, material design, and the emerging field of biodesign. The aim of her study is to define the capabilities of biodesigned materials in restorative and regenerative processes, with a particular emphasis on living and life-enabling materials. By pushing the boundaries of materiality, her research seeks to create novel material compositions that actively support and enhance life.
​
Materials and Sustainability Course Institute für Materialdesign IMD & Büro für Nachhaltigkeit
2. Mai 2023, 18 Uhr
1. OG Isenburger Schloss, C-103