30 April until 5 May 2019
Laura Brichta: Some Sort of Now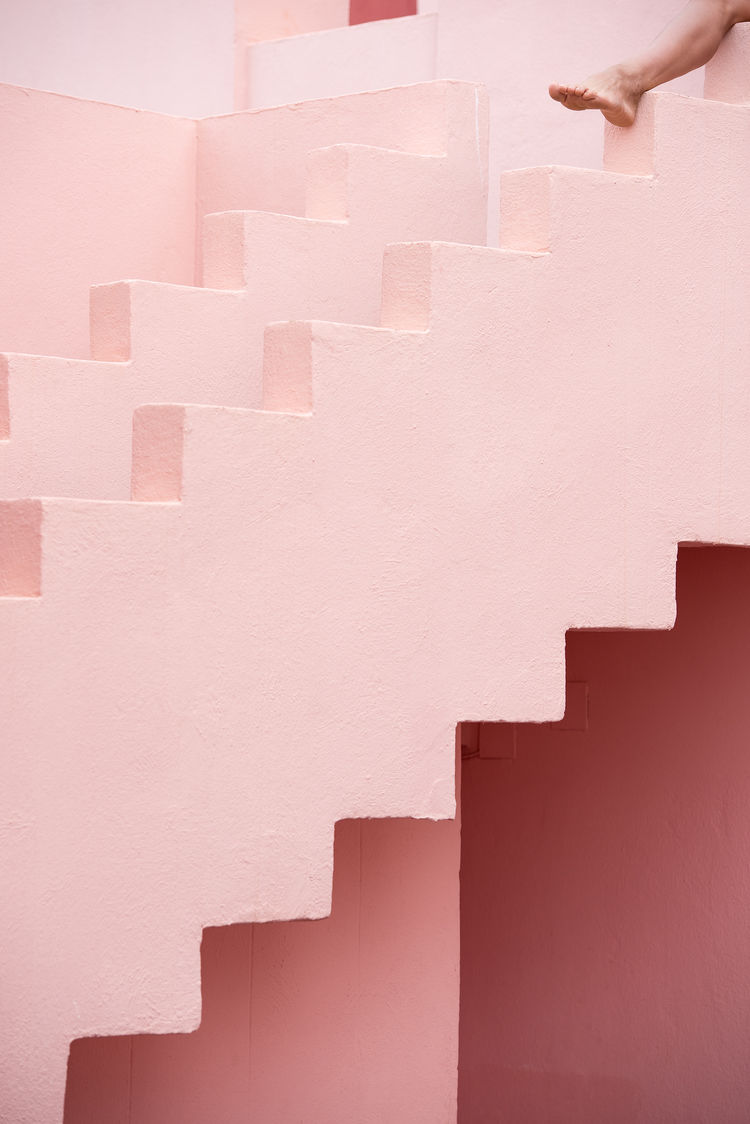 ISO 5000 - Prize of the Hans and Annemarie Weidmann Foundation
Laura Brichta is the first winner of the ISO 5000 Photo Prize of the Hans und Annemarie Weidmann Foundation, endowed with 5,000 euros and awarded exclusively to students of the Hochschule für Gestaltung Offenbach. The foundation, which was founded by the architect Annemarie Weidmann during her lifetime, supports the implementation of an artistic concept with this prize and shows the results in the English Church in Bad Homburg. The name of the prize, "ISO 5000", refers to the extended horizon of photography, which clearly goes beyond the human eye.
The exhibition "Some Sort of Now" now presents Laura Brichta's award-winning work for the first time. In it, the photographer marries her staged visual worlds with the architectural cosmos of the Spanish architect Ricardo Bofill. Bofill became internationally known for his post-modern buildings, which create numerous perspectives with their large surface area and the overlapping of different building sections, thus ideally integrating themselves into Brecha's pictorial language. Fragments of human bodies merge with the brutalistic concrete structure of the buildings and break up the hard architecture with their momentum and fragility. Brichta thus succeeds in gaining a very personal access to the architect's surrealist constructions. She stages a small utopian world in which the boundary edges of the buildings seem to dissolve. The static construct of the architecture becomes an almost flowing structure in which the body becomes the supporting element. The exhibition is complemented by a video installation by the artist.
Laura Brecha's staged worlds cannot be fixed to an interpretation, but open up spaces of association in which the personal picture life is not determined. This is precisely the strength of the works: what is shown does not reveal itself at first glance. It is the moments of irritation that accompany Laura Brecha's works.
The prize is curated by the photo historian Sascha Mintkiewicz, member of the foundation's board of directors, and Celina Lunsford, artistic director of the Fotografie Forum Frankfurt.
Opening
30 April 2019, 7 pm
Introduction
Sascha Mintkiewicz
Opening hours
daily from 3 to 7 pm
​
Kulturzentrum Englische Kirche
Ferdinandstraße 16
Bad Homburg v. d. Höhe