17 November 2019
Simon Reynolds: »Sex Revolts – Gender, Rock and Rebellion«
06:00 PM, Hauptgebäude, Raum 101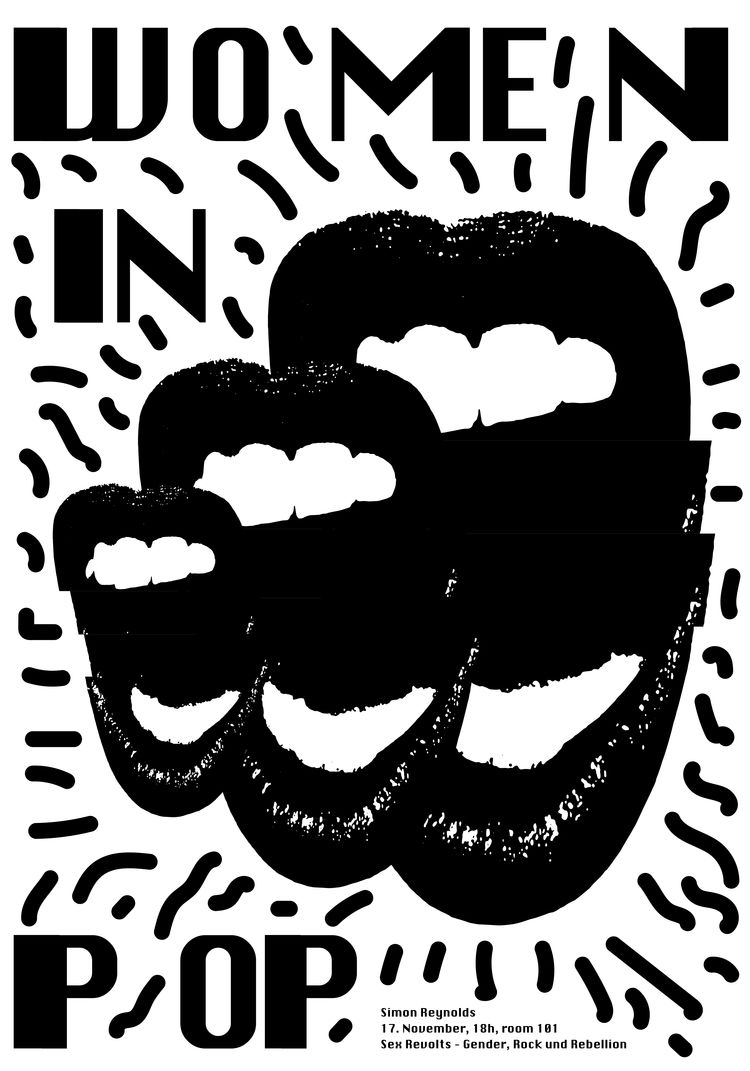 A classic situation: men on stage, women in the audience. Looking at the line-up of many current festivals, not much has changed in this division of labour: Headliners are men, machos with guitars. Rock still seems to be fuelled by contempt for the feminine and is only considered exciting when it behaves as misogynous and macho as possible.
Together with Joy Press, Simon Reynolds poses the urgently needed counter-question in the book "Sex Revolts", which has meanwhile become a classic, in view of the cultisation of the masculine in rock and the marginalisation of female artists: Does that have to be the case? "Sex-Revolten" unites the personal fan perspective of the authors with an analytical view of the object. It examines women's images of angry young men (including Rolling Stones and Sex Pistols), warriors and crusaders (including The Clash and Public Enemy), wannabe supermen (including Led Zeppelin, Jim Morrison and Nick Cave), and psychedelic dreamers from Pink Floyd to Van Morrison and My Bloody Valentine. And they reclaim the space of those who would otherwise be ignored: the revolutionaries of music history. "Sex Revolts" tells of performers like Kate Bush, Siouxsie and Grace Jones, presents feminists from The Slits to the Riot Grrrls and portrays rock high priests like PJ Harvey, Janis Joplin, Joni Mitchell and Courtney Love.
Simon Reynolds presents the book at the HfG in a guest lecture as part of the "Awareness Talks" and invites the audience to discuss the complex topic.
Simon Reynolds
Simon Reynolds was born in London in 1963. He now lives in his adopted home of Los Angeles. In addition to the standard work on the post-punk era "Rip It Up And Start Again", he wrote "The Sex Revolts - Gender, Rebellion & Rock'n'Roll" together with his wife Joy Press. Reynolds works for The Wire, New York Times, The Guardian, Rolling Stone and has his own website blissout.blogspot.com. Simon Reynolds' titles from Ventil Verlag are: "Retromania - Why Pop Can't Leave Its Past" and "Glam - Glitter Rock and Art Pop from the Seventies to the 21st Century".
17 November 2019, 6 pm
​
HfG-Hauptgebäude, Room 101