4 June until 30 June 2018
The Kids Want Communism!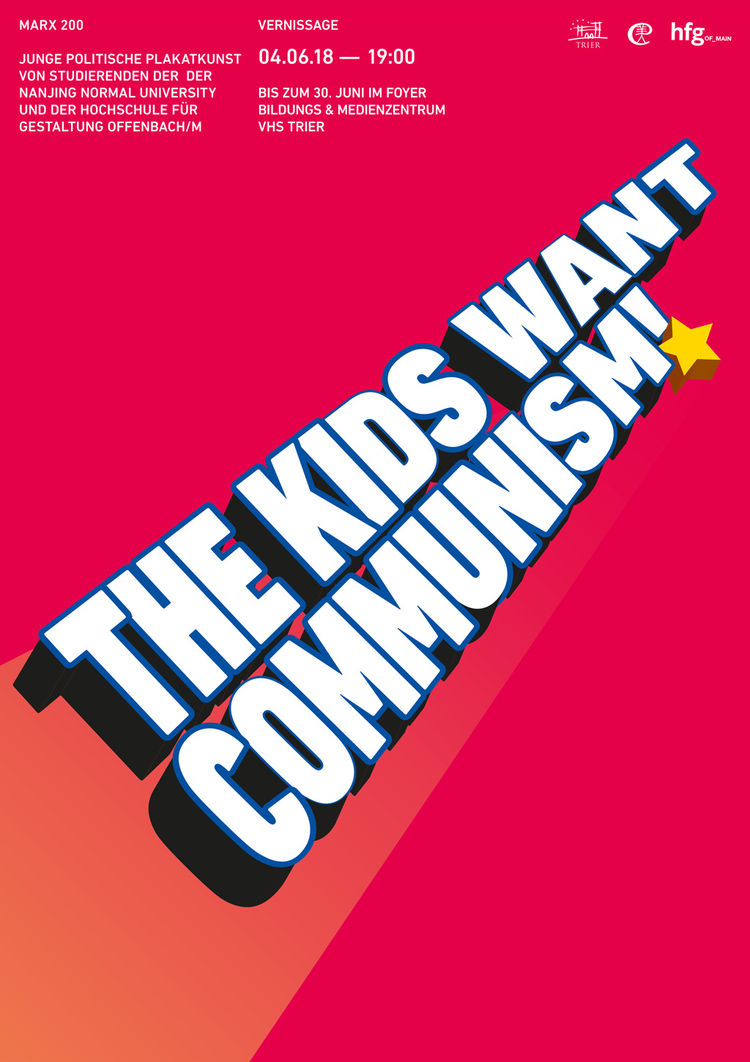 Even then this was an invitation to active intervention: "Philosophers have only interpreted the world in different ways, but it is important to change it. Two hundred years after his birth, Karl Marx (1818-1883) theses have lost none of their explosive power. Although none of the utopian promises of real communism could be kept and Marx's doctrine was long reserved for Marxist dogmatism, the recent financial crisis has shown that capitalist greed unleashes forces that our society can do little to counter. That makes it all the more important to take a critical look at what Marx still has to say to us today.
This is exactly what the students of the Hochschule für Gestaltung Offenbach and the Normal University have done intensively in their posters. They put Marx theory to the visual test, found current references and asked honest questions. At the same time, they show where capitalism today creates new injustices and invite the viewer to take a stand. The world will not change immediately, but the posters stimulate reflection on this important philosopher and his criticism of bourgeois and capitalist society. In that sense: Happy birthday, Karl!
The posters of the students of the HfG Offenbach and Nanjing Normal University can be seen in an exhibition in the foyer of the Palais Walderdorff in Trier on the occasion of Karl Marx's 200th birthday from June 4, 2018 as part of the large Marx exhibition.
Opening
4. Juni 2018, 19 Uhr
​
Rudolf Hahn
Bildungs- und Medienzentrum, Palais Walderdorff
Domfreihof 1b
54290 Trier