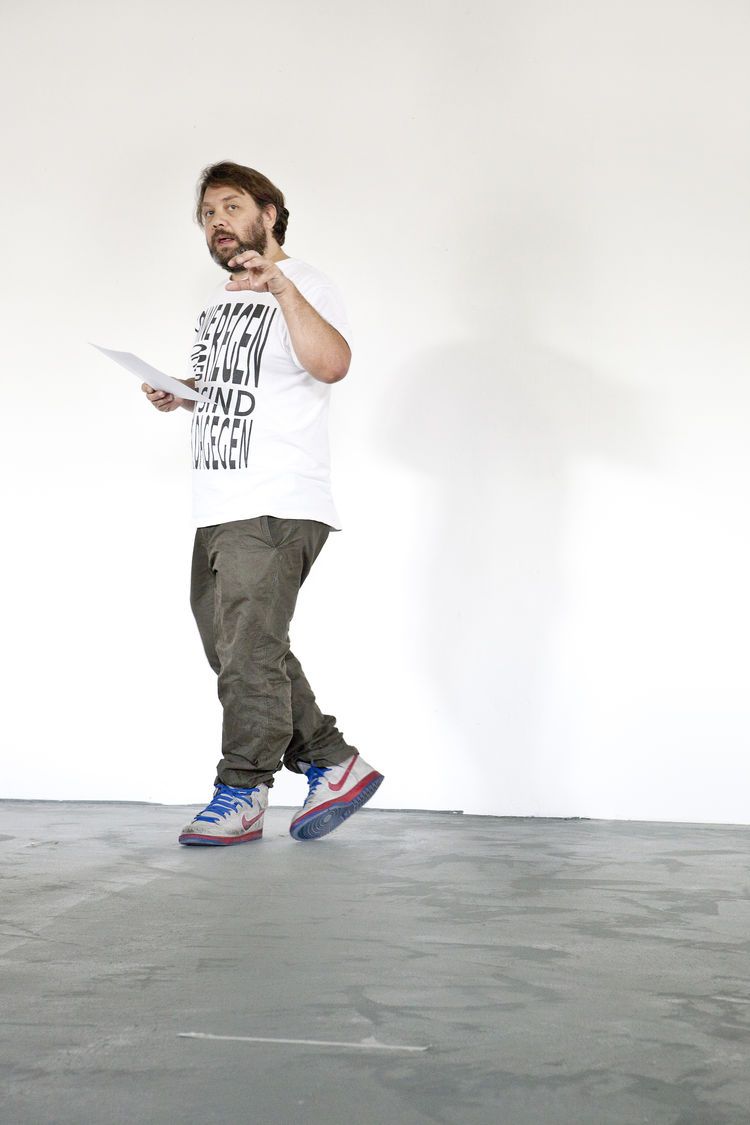 F +49 (0)69.800 59-202
Geleitsstraße, room 203
Consultation
by appointment
Discipline
Graphic Design and Illustration
Subject/Area
Communications Design
Faculty
Extern
Eike König (born 1968 in Hanau) studied Graphic Design at Darmstadt University of Applied Sciences. He is the Art Director of Logic Records and has been running his own office for visual communication, HORT, since 1994. He has held various endowment and visiting professorships at German universities, including Bauhaus Universität Weimar, HfG Offenbach and Hochschule Mainz University of Applied Sciences. The work by HORT is regularly published in the leading international publications on the subject area. In 2011, Lead Academy named Eike König Visual Leader of the year. He has been Professor for Illustration and Graphic Design at HfG Offenbach since 2011.
News
5 years ago
After School Club 2018: Apply now!
Today the application phase for the fourth After School Club (ASC) in Offenbach will start. The international workshop and a conference series for design and art will take place from July 30th until August 4th at the University of Art and Design in Offenbach (HfG Offenbach).
Calendar
4 December 2015 until 5 November 2019