8 November bis 10. November 2018
The Post-Binary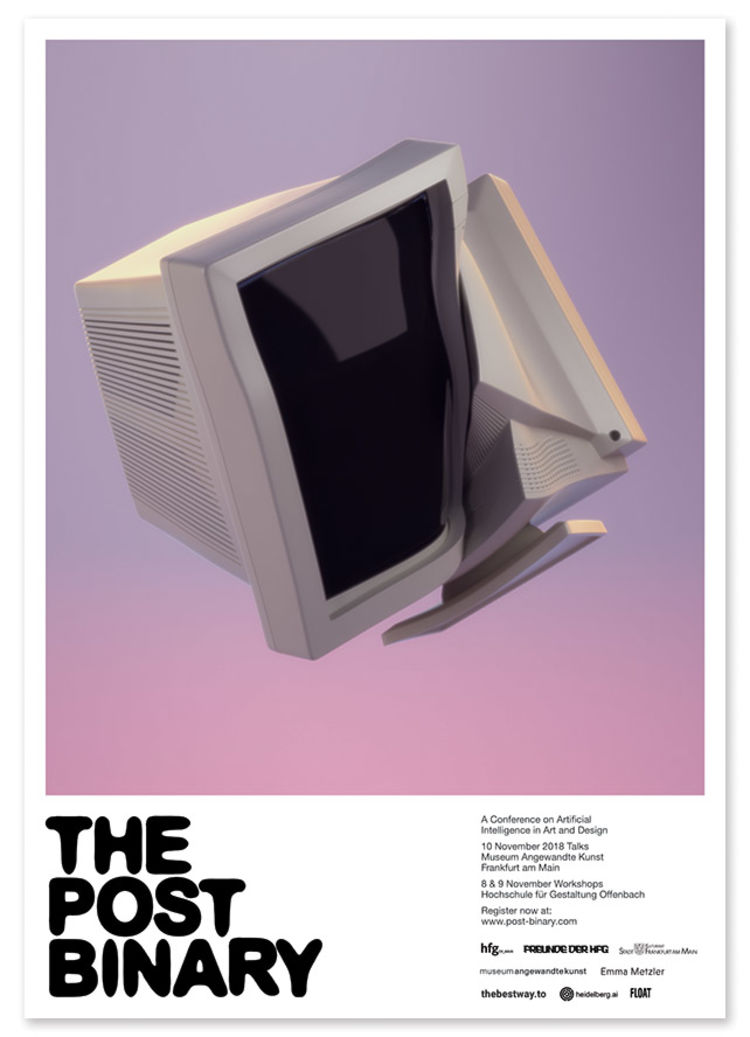 ​Alla Poppersoni (HfG-student), Simon Kohl, Jakob Stöger (HfG-student) and Manuel Roßner (HfG-student) initiated »The Post-Binary«, a conference on AI in Art and Design. They have gathered great speakers like Ali Eslami, who's a researcher at Google DeepMind and involved in cutting edge research; Luba Elliott, curating AI exhibitions all around the globe; Mario Klingemann, who's been working with AI for a while and is widely renowned for his pioneering work; Franziska Nori, the director of Frankfurter Kunstverein who has co-curated a show on AI last year and will give us an insight on her distinct point of view on the new technology and society.
To kick things off they will also have two hands-on workshops at HfG Offenbach on November 8 & 9. Manuel Roßner will teach the first workshop on using machine learning in the game engine Unity3D. The second workshop will be run by Cookie Engineer and be about Evolutionary AI. The project is made possible by the Museum für Angewandte Kunst, HfG Offenbach's Department for Electronic & Digital Media (Prof. Alex Oppermann), freunde der hfg and the Kulturamt Frankfurt.
Since places are limited for both, the conference and the workshops it is necessary to register on www.post-binary.com/#registration.
In case there are to many participants, we will run a raffle on November 1st. So please only register when you're sure that you can come.
Talks
10. November 2018
Museum Angewandte Kunst, Frankfurt
Workshops
8. + 9. November 2018
HfG Offenbach
Register