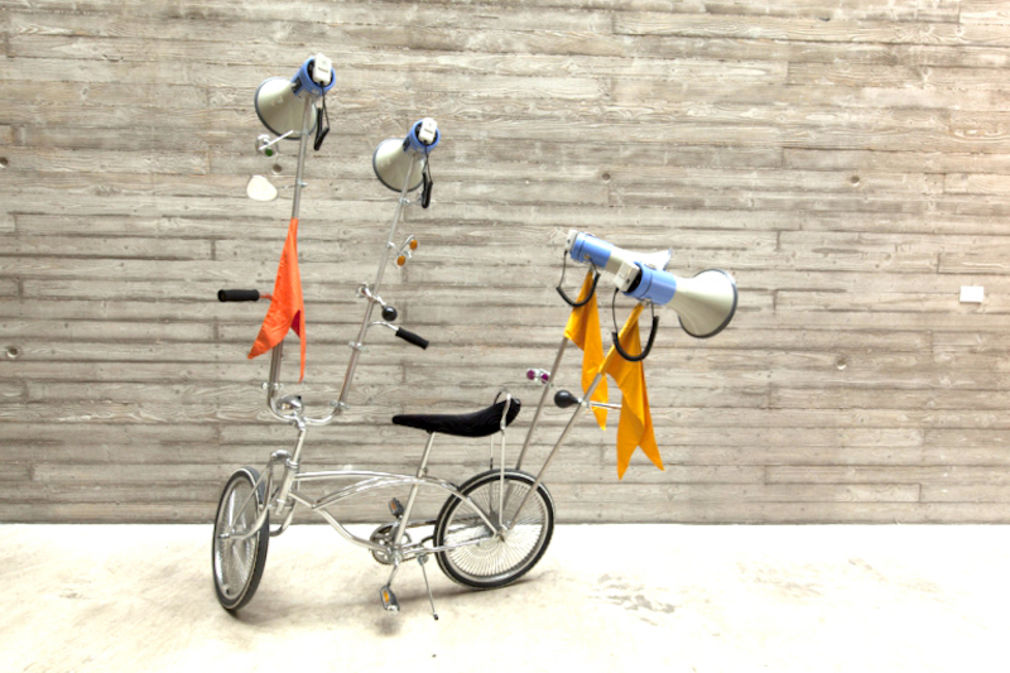 Marinella Sennatore
Marinella Senatore is a multidisciplinary artist whose practice is characterized by a strong participatory dimension and a dialogue between history, popular culture and social structures. She is an internationally recognised artist who works with a wide range of media: action, video, photography, installation, sculpture, painting, drawing, collage.
She is a recipient of the Gotham Prize, from the Italian Institute of Culture. She has exhibited at a wide range of renowned institutions such as the Hayward Gallery, London, the Peggy Guggenheim Collection in Venice, the Villa Medici in Rome, Kunsthaus Zurich, Centre Pompidou, Queens Museum, New York, Castello di Rivoli, Museum of Contemporary Art, Turin, MAXXI, Rome, Palais de Tokyo, Paris, the Serpentine Gallery in London. In addition, She has upcoming exhibitions at the Albertinum Museum, Dresden and The school of Narrative Dance, at the CCA in Tel Aviv, and the Biennial of Sonsbeeck, Netherlands.
​
www.kunstforum.de/person/senatore-marinella/
www.youtube.com/watch?v=_YbBrQEd8V0
The Bildhauerei department is taking the opportunity to invite artists and curators to present lectures via video conference. It is fortunate for us to have them speak, due to their usually busy schedules, and so we recommend making a small amount of online research and looking into the speakers work beforehand. The lectures and Q&A take place on Wednesdays evenings from 18hr-20hr.
Vortragsreihe
2 December 2020 until 3 February 2021