19 June 2019
Workshop with the Peng!-Collective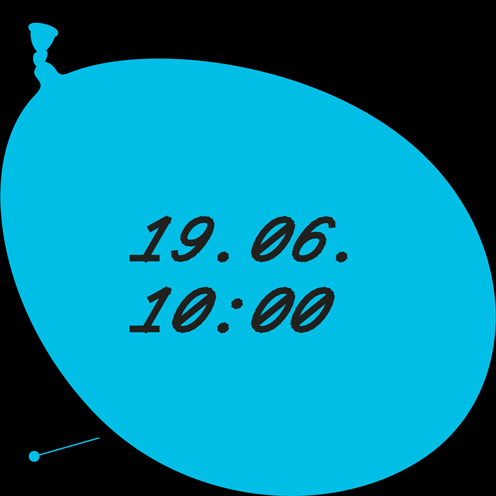 Do you know Peng!? Peng! is an explosive mixture of activism, hacking and art in the fight against the barbarity of our time. Sounds like a magic punch that you can smear everywhere you recognize grievances. It is also a little bit. Check out their website.
We can only talk about our perception - but their projects have shown us that it is actually already there, the other view, the other narration, with which we can change our reality of life. And get people on board who are actually and improperly on the same path. Let's get into our idea of how we want to live.
Maybe we can become active together in the workshop, turning skewers, slaughtering cakes, thinking up jokes, asking questions and changing perspectives. On the day itself we don't have to arrive in Utopia yet, but maybe something will emerge, something will grow, something like courage or anger, frustration or art or bad rhymes. And the day after tomorrow we then determine the discourses, provoke and challenge society. Carefully or urgently. Each according to its own façon.
Everyone should come: Graphic artists, artists, web designers, interested people ...
Campaign planning // own projects are welcome! // Hoax Design // Legal Issues // Civil Disobedience // Social Relevance
On that day we will discuss concrete projects and Jean von Peng! will send us some small "homework" in advance, ask questions. So if you have a project or an idea that might fit, please send us a short project description by Wednesday, June 12th to freieklasse@hfg-offenbach.de!
19 June 2019, 10am–6 pm
​
Space will be announced soon