T +49 69 800 59 173
Geleitsstraße, room 2.OG
Consultation
Tuesdays 18-19 h
Performance office, Geleitsstrasse, 2nd floor
Registration and appointment by e-mail to cmelka@hfg-offenbach.de
Discipline
Performance in the extended context
Subject/Area
Art
Faculty
Kerstin Cmelka (geboren 1974 in Mödling, Österreich) lebt und arbeitet in Berlin und Offenbach. 1999 bis 2005 Studium Städelschule Frankfurt bei Peter Kubelka, Monika Schwitte, Thomas Bayrle und Simon Starling.
Im Zentrum ihrer künstlerischen Arbeit stehen Live-Performances und Performances für Kamera, die auch in begehbare Installationen, Spielfilme, Publikationen und Fotostrecken weitergeführt werden und expansiv den Charakter eines Gesamtkunstwerks annehmen können. Oft entstehen ihre Arbeiten in Verhandlung und im Austausch mit anderen Künstlern, Musikern, Schauspielern und Schriftstellern. Seit 2015 produziert sie auch gemeinsam mit Mario Mentrup Filme. Gelegentlich ist Kerstin Cmelka außerdem als Performerin für andere Künstler_innen und Regisseur_innen tätig.
2016-2018 war sie Professorin für Time Based Media und Performance an der Khib (Uib), Bergen, Norwegen. 2012-2015 Gastprofessur an der Universität der Künste, Berlin; 2005-2018 Lehrauftrag (Fotografie) an der Städelschule. Seit 2005 hält sie Workshops an Kunsthochschulen und in Institutionen: u.a. Universität Lund und Umea, Schweden; Department of Visual and Environmental Studies, Universität Harvard, Boston, USA; Kunsthochschule Mainz; Goethe Institut Istanbul. Für ihre Performances, Filme, Installationen und Fotografien hat sie u.a 2018 ein Stipendium des Film-/Video Künstlerinnenprogramms der Senatsverwaltung für Kultur und Europa erhalten, 2017 ein Staatsstipendium für Medienkunst (Bundeskanzleramt Österreich), 2015 ein Arbeitsstipendium der Kulturverwaltung des Berliner Senats, 2014 die Villa-Aurora-Residenz in Pacific Palisades/Los Angeles, 2011 und 2008 ein Atelierstipendium in New York und Rom (Bundesministerium für Unterricht, Kunst und Kultur, Wien), 2007 das Reisestipendium der Hessischen Kulturstiftung, 2003 den Anerkennungspreis des Landes Niederösterreich für Experimentellen Film, 2001 den Preis der Jugendjury sowie den Produktionspreis der ORF-Kunststücke (Diagonale: Festival des österreichischen Films).
Seit 2019 ist sie Professorin für Performance im erweiterten Feld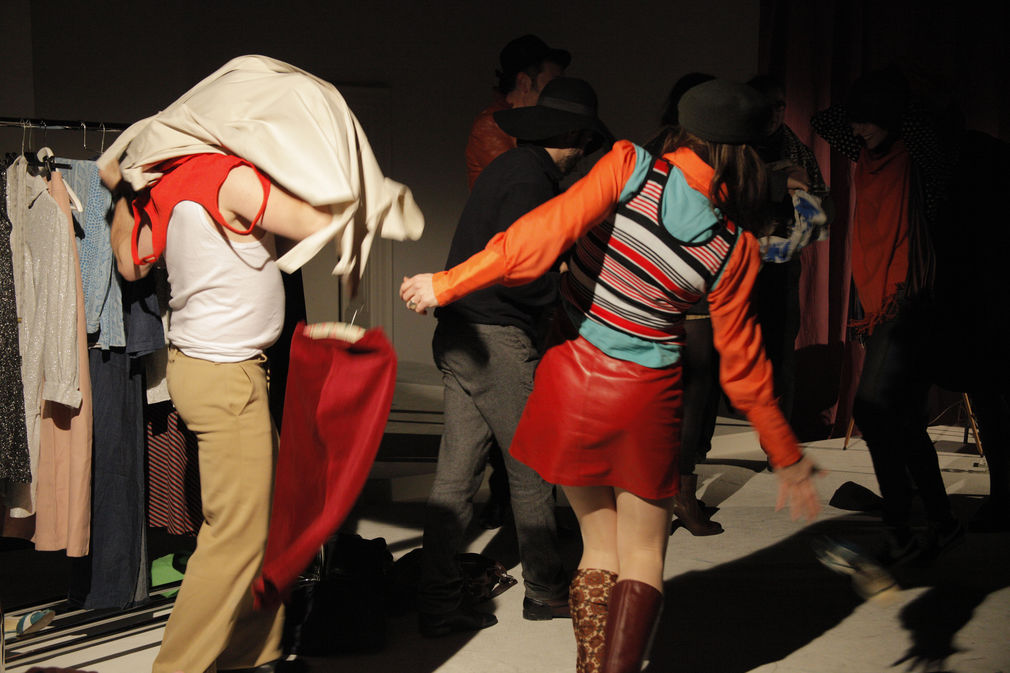 Performances (Auswahl)
»Im Trailerpark der Angreifbaren« (mit Mario Mentrup), Show zum Film »Die Angreifbaren« mit den Gästen Rainer Knepperges und Sven Heuchert
2018 Kölnischer Kunstverein
»If loving you is wrong, I don't wanna be right«, Radio-Performance
2016 Radio Athènes, Athen
2015 Kunstverein Amsterdam
2014 Praxes, Berlin; 2012 Halle für Kunst Lüneburg und Radio Zusa, Lüneburg
​2012 Halle für Kunst Lüneburg und Radio Zusa, Lüneburg
»The Animal Exercise«, Performance von Kerstin Cmelka featuring Mario Mentrup
2016 Kreuzbergpavillion, Berlin und Künstlerhaus Bremen
2017 Kunstwerke Berlin
»Kunst und Klumpert«, Performance mit Manuel Gorkiewicz
2016 Secession, Wien und Wiensowski & Harbord, Berlin
»The Song and Dance Exercise«, Theater-Performance featuring Gerrit Frohne-Brinkmann, Mario Mentrup und Hanno Millesi mit einem Konzert von Pasadena Projekt - »The True Horror Film Has Not Yet Been Made«
2015 Badischer Kunstverein, Karlsruhe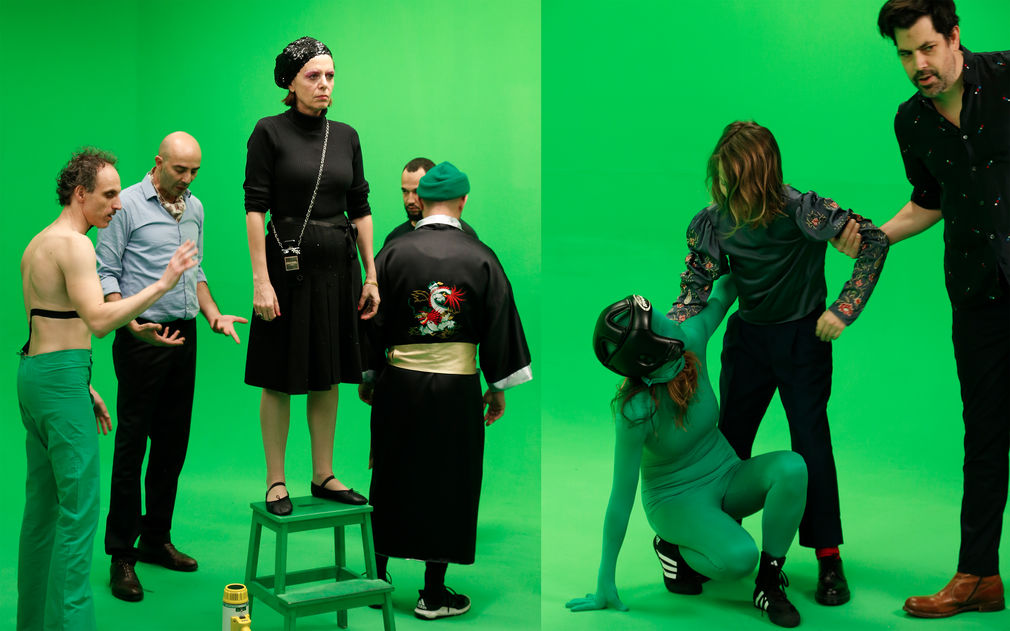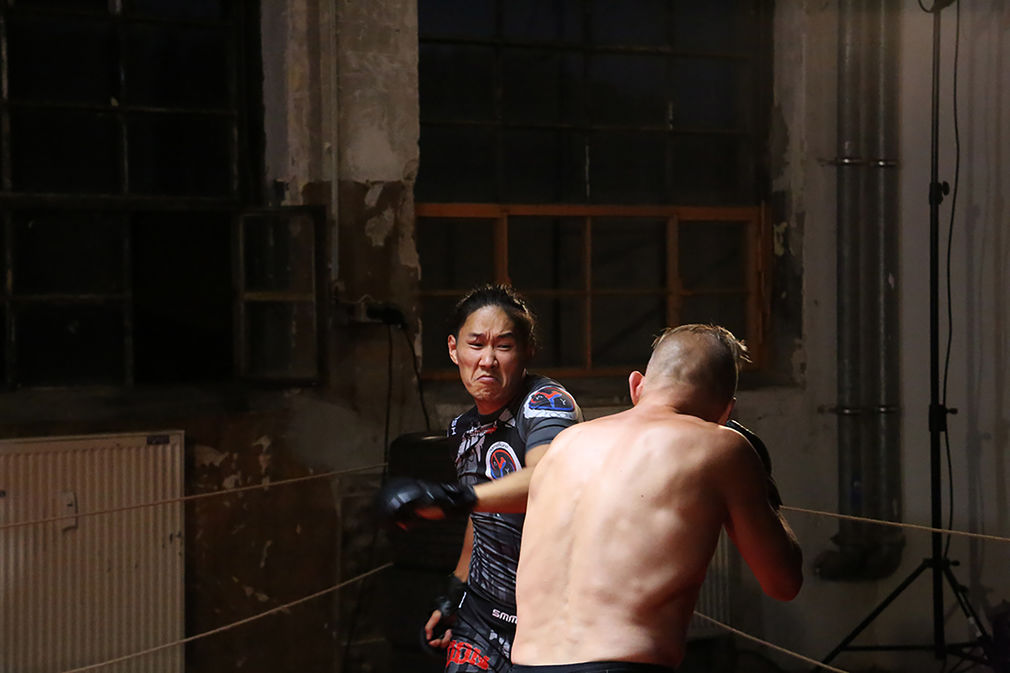 2007-2014 »Mikrodramen«
Live-Performances und Performances für Video mit verschiedenen Darsteller_innen u.a.:
Nora
2013 MEGAfon, Berlin; 2010 Office, Berlin
​mit Daniel Laufer
2009 Kunsthalle Lingen
mit Meike Behm und Peter Lütje
Change
mit Manuel Gorkiewicz, Hanno Millesi, Christian Wallner und Thomas Draschan
2013 Künstlerhaus Halle für Kunst und Medien (KM-), Graz
2012 Kunstverein Harburger Bahnhof, Hamburg
2011 Based In Berlin
2011 Club Blumen, Wien
Art&Life
Talkshow-Performance
2012 Lunds Konsthall, Schweden
Kunst und Lebensform
Diskussions-Performance
mit Nikola Dietrich, Scott Cameron Weaver, Tenzing Barshee, Hannah Weinberger und Fabian Schöneich
2012 Elaine, Basel
Non Identical Twins (Dance Folly)
Tanzperformance
2013 Museum für Gegenwartskunst, Basel und Kunstverein Harburger Bahnhof, Hamburg
Zeitgeist-Varieté
2011 KW 69, Kunstwerke Berlin
Mikrodramen
mit Judith Hopf und Achim Lengerer
2010 Temporäre Kunsthalle, Berlin
Microdramas
im Rahmen von »Alles anders?«
mit Hanno Millesi
2010 Wiener Festwochen
Intervention Michael Part Eins
Straßentheater
mit Michael Part
2007 dutrottoirvers, Wien
Multistability Theatre
Theater-Performance
mit Daniela Kneip-Velescu, Katharina Schücke, Karl Orton, Martin Hoener, Sangram Singh Pabla, Kristoffer Frick
​2006 Dresdner Bank, Frankfurt/Main
Vienna Dance Performance (Empathy)
Stepptanz-Performance
​mit Martin Hoener, Kristoffer Frick, Karl Orton, Hanno Millesi
2006 Kunstraum NÖ, Wien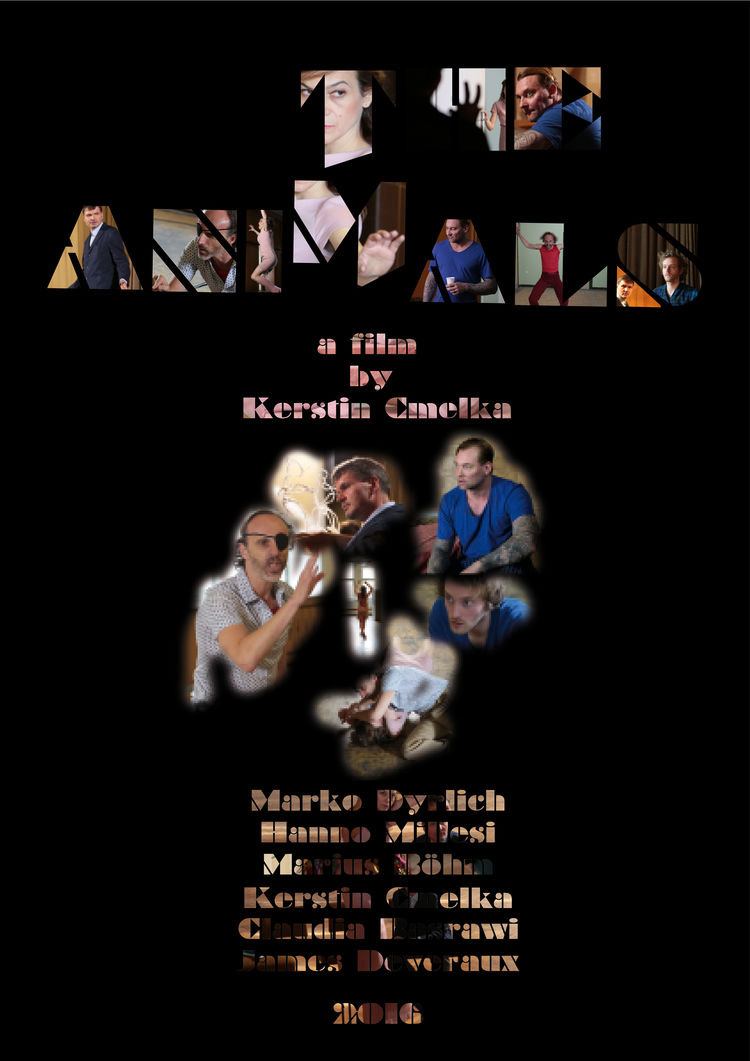 Filme und Videos (Auswahl)
Die Angreifbaren
Episodenfilm (Ger/AT, 115 Min., 2019)
Regie und Drehbuch: Kerstin Cmelka & Mario Mentrup
Filmblog: angreifbarenserie.blogspot.com
The Animals
Künstlerischer Spielfilm (Ger/AT, 81 Min., 2015)
​Konzept und Drehbuch: Kerstin Cmelka, Regie: Kerstin Cmelka & Mario Mentrup
​Filmblog: cmelkaanimals.blogspot.com
Mikrodrama #11
HD-Video (2 Min., 3 x 2,20 Min., 12 Min., 2014)
Art and Life
Digitalvideo (12 Min. 30 Sek., 2012)
The Individualists
Digitalvideo (15 Min., 2012)
Who's afraid?/Final Fight
Digitalvideo (2 Min./5 Min., 2010)
Micromusical #1
Digitalvideo (8 Min., 2009)
Change
Digitalvideo (22 Min., 2009)
Ich liebe Dich
Digitalvideo (2 Min., 2008)
Liebelei
Digitalvideo (8 Min., 2008)
Hallowe'en
16mm (3 Min., 2003)
camera
16mm (9 Min., 2002)
Et In Arcadia Ego
16mm (3 Min., 2000)
Mit mir
16mm (3 Min., 2000)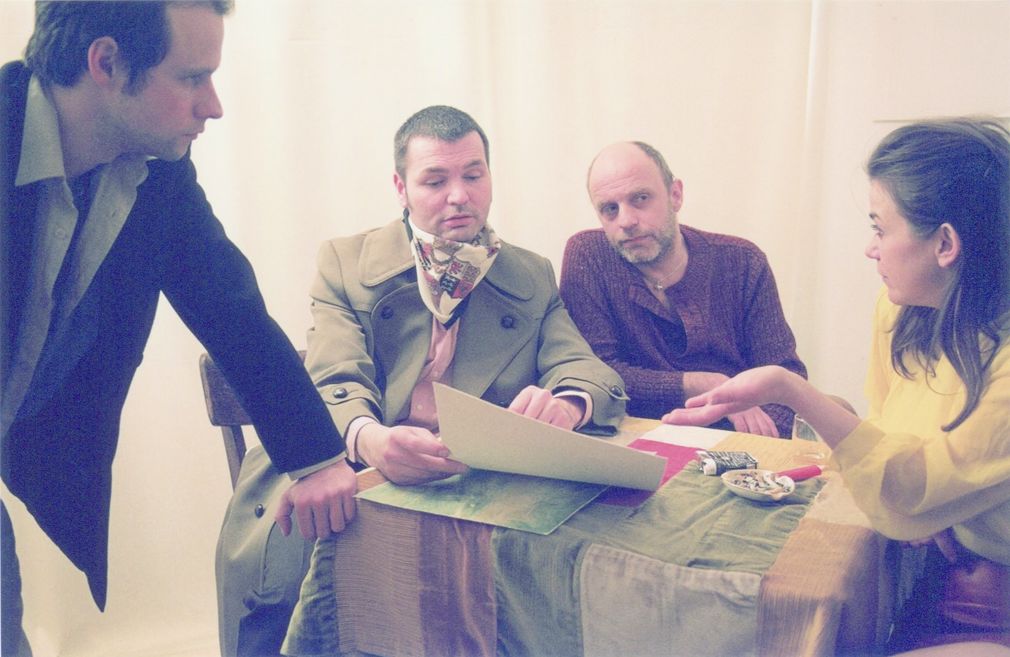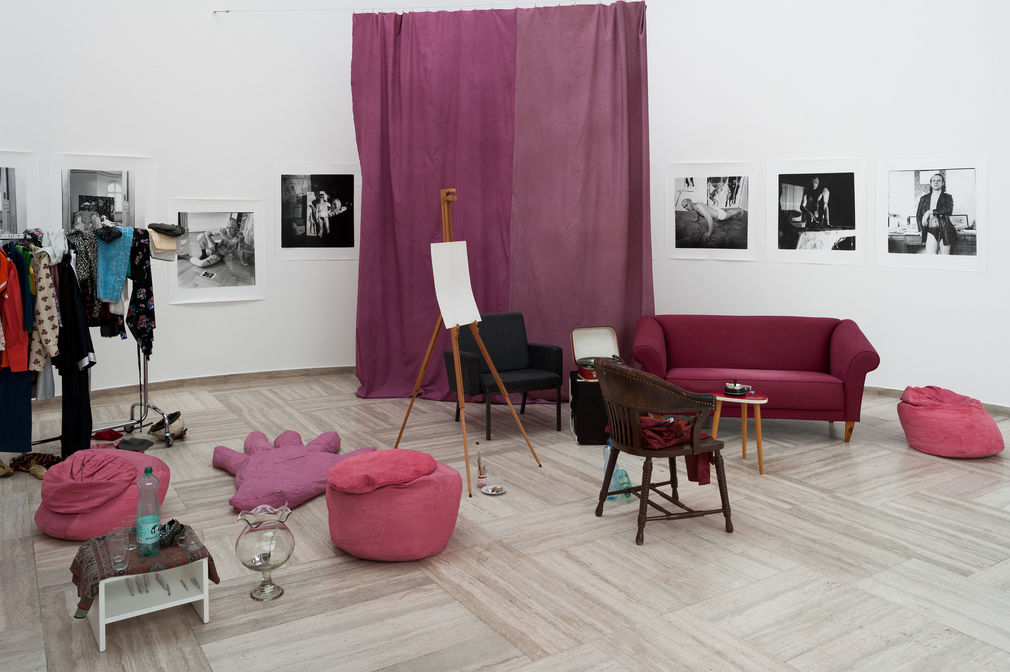 Einzelausstellungen (Auswahl)
2018 The »Animals«, Kunsthalle Lingen
2017 »Die Angreifbaren - Episode #1«, Portikus XXX, Frankfurt/Main
2017 »Manuel Gorkiewicz feat. Kerstin Cmelka«, Galerie Johann Widauer, Innsbruck
2015 »Kerstin Cmelka mit Manuel Gorkiewicz, Hanno Millesi, Mario Mentrup und Mandla Reuter«, Badischer Kunstverein, Karlsruhe
2014 »Mikrodrama #11«, Kunstverein Langenhagen
2013 »Kunst und Lebensform«, Künstlerhaus Graz, Halle für Kunst und Medien (KM-)
2012 »All Change«, Kunstverein Harburger Bahnhof, Hamburg
2012 »Step in Shelter«, Signal, Malmö, Schweden
2012 »A wave of certain needs« (gemeinsam mit Nora Schultz), after the butcher, Berlin
2011 »Lavender Mist (part two)« (Kollaboration mit Martin Hoener), Galerie Eva Winkeler, Köln
2011 »Autumn Rythm (part one)« (Kollaboration mit Martin Hoener), WestGermany, Berlin
2010 »Flirtations and Partners«, Peles Empire, London
2010 »Partners«, Samsa, Berlin
2009 »Kerstin-Cmelka-Retrospective«, ritter&staiff, Frankfurt/Main
2006 »Multistability«, Dresdner Bank, Frankfurt/Main
2006 »Multistability«, rraum, Frankfurt/Main
2006 »Non-Identical Twins«, Kunstraum NÖ, Wien, Österreich
2003 »Kerstin Cmelka«, Schnittausstellungsraum, Köln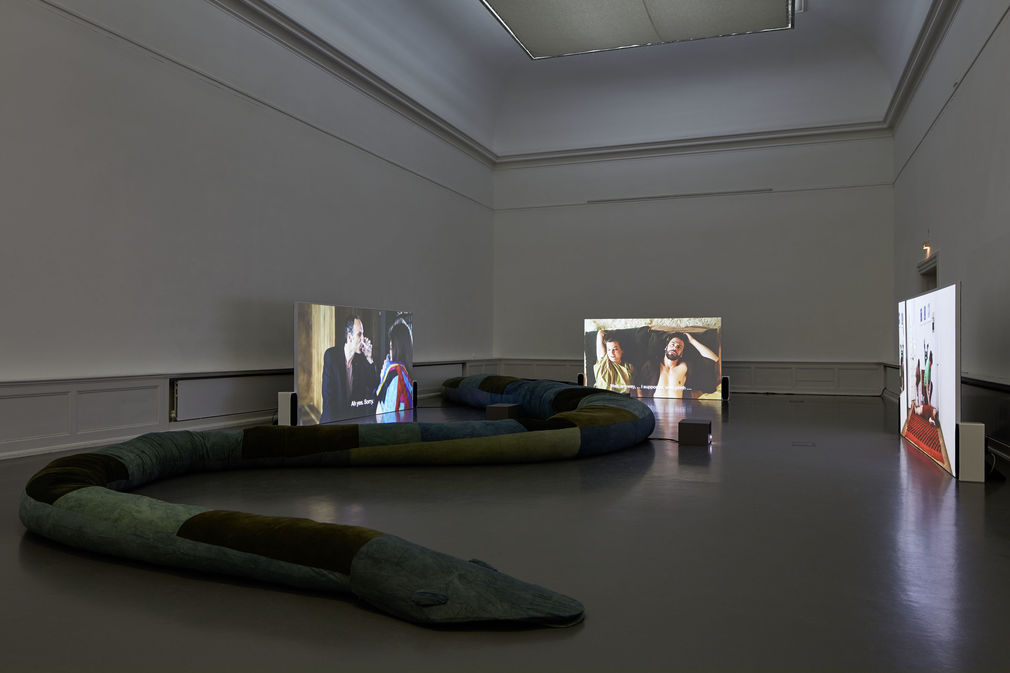 Gruppenausstellungen (Auswahl)
2017 »What everybody knows«, kuratiert von Monika Senz und Kari Rittenbach, "Jenny ́s", Los Angeles und "Svetlana", New York
2017 «Wasser«, invited by Mandla Reuter, Fitzpatrick Leland House, Los Angeles
2016 »Henne-Ei-Dilemma/Chicken Egg Dilemma (THE ANIMALS)«, kuratiert von Kerstin Cmelka und Mario Mentrup, Kunstverein Langenhagen
2016 »1.–3. Person Singular«, kuratiert von Anna Voswinkel, Kunstverein Leipzig
2016 »Exhibition of 31 Women«, Philipp Pflug Contemporary, Frankfurt/Main
2016 »Where are we now«, nbk, Berlin
2014 »Essential Loneliness« arranged by Nikola Dietrich, Taylor Macklin, Zürich
2014 »2D23D. photography as sculpture – sculpture as photography«, kuratiert von Martin Guttmann und Rebekka Reuter, Ostlicht, Wien
2011 »Based In Berlin«, Berlin
2011 »Kalte Gesellschaft«, kuratiert von Judith Hopf, KW 69, Kunstwerke Berlin
2010 »Handlinger/Gestures«, Museum of Contemporary Art, Roskilde, Dänemark
2009 »Scorpios Garden«, compiled by Kerstine Roerpsdorff, Temporäre Kunsthalle, Berlin
2009 »Der Traum ist alles Leben und die Träume selbst ein Traum«, Kunstverein Lingen
2008 »50 Moons.Turin Triennale«, Turin, Italien
2008 »Schnecke, Vogel, Katze und Qualle«, Galerie Mezzanin, Wien, Österreich
2008 »Die Wahrnehmung von Ideen führt zu neuen Ideen«, Kunstverein für die Rheinlande und Westfalen, Düsseldorf
2007 »Overtake. The Reinterpretation of Modern Art«, Glucksman Gallery, Cork, Irland
2007 »2nd Moscow Biennale for Contemporary Art«, Moskau
2006 »Busan Biennale 2006«, Busan, Korea
2005 »Wer von diesen sieben (...)«, Studiogalerie Kunstverein Braunschweig
2003 »Vivere Venezia 2 - Recycling the Future«, Biennale di Venezia
2001 »Kerstin Cmelka Bernhard Schreiner – Ausgewählte Filme 1986 –2001«, Galerie Maschenmode, Berlin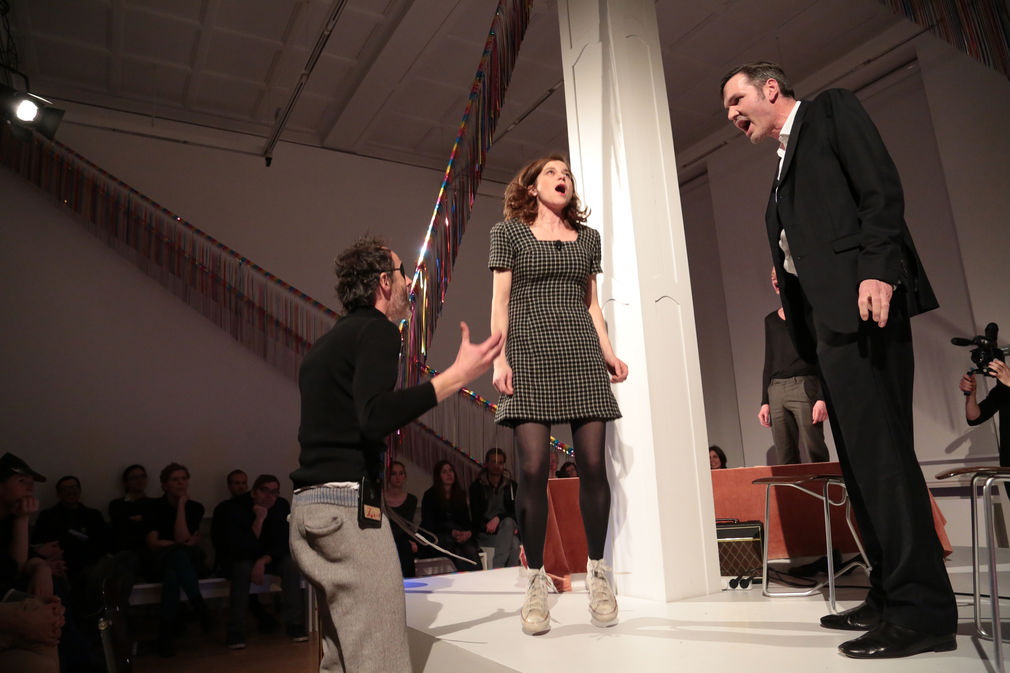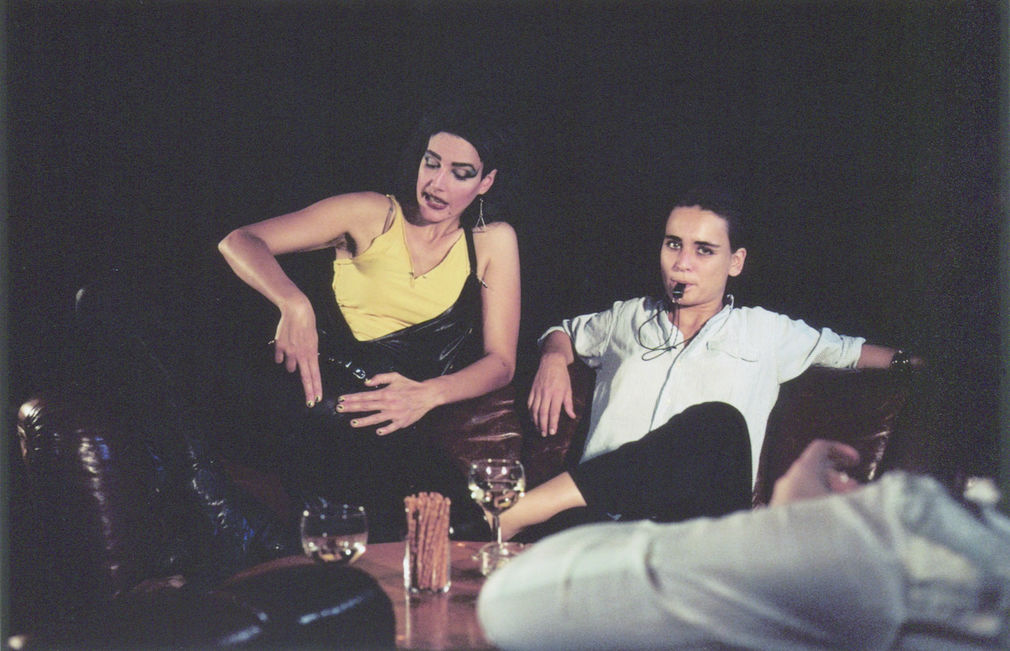 Publizierte Texte und Bildstrecken (Auswahl)
»Cover«, in »Franz Parts Schule«, hrsg. von Constanze Schweiger und Michael Part, Verlag für Moderne Kunst, Wien, 2019
»Freundliche Diktatur«, IFM, HfbK Hamburg, 2017 ifm.hfbk.net/mediawiki/index.php/Freundliche_Diktatur
»Performance und Evaluierung«, Roundtable Diskussion, Texte zur Kunst (Heft 110: "Performance", Juni 2018)
»Autumn Rhythm (part four)« (gemeinsam mit Martin Hoener), in: Kultur und Gespenster (Ausgabe 16, Herbst 2015)
»Sie scheint eine Obsession für kleine Männer zu haben« (gemeinsam mit Ann Cotten), in: frieze (No. 12: Wien, Dezember 2013-Februar 2014)
»Wandering No. 1 and 2« (gemeinsam mit Ann Cotten), Hrsg. Tenzing Barshee u.a., Basel, 2012 und 2013
»Teilt euch eure Kräfte ein!«, in: Texte zur Kunst (Heft 84: Feminismus, Dezember 2011)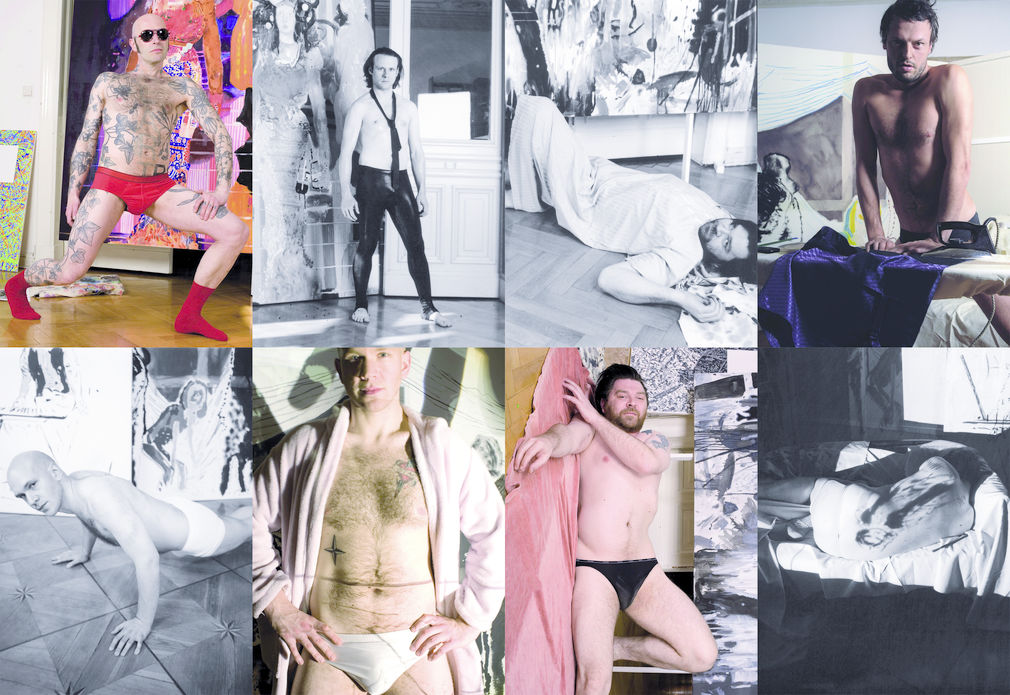 Besprechungen und Interviews (Auswahl)