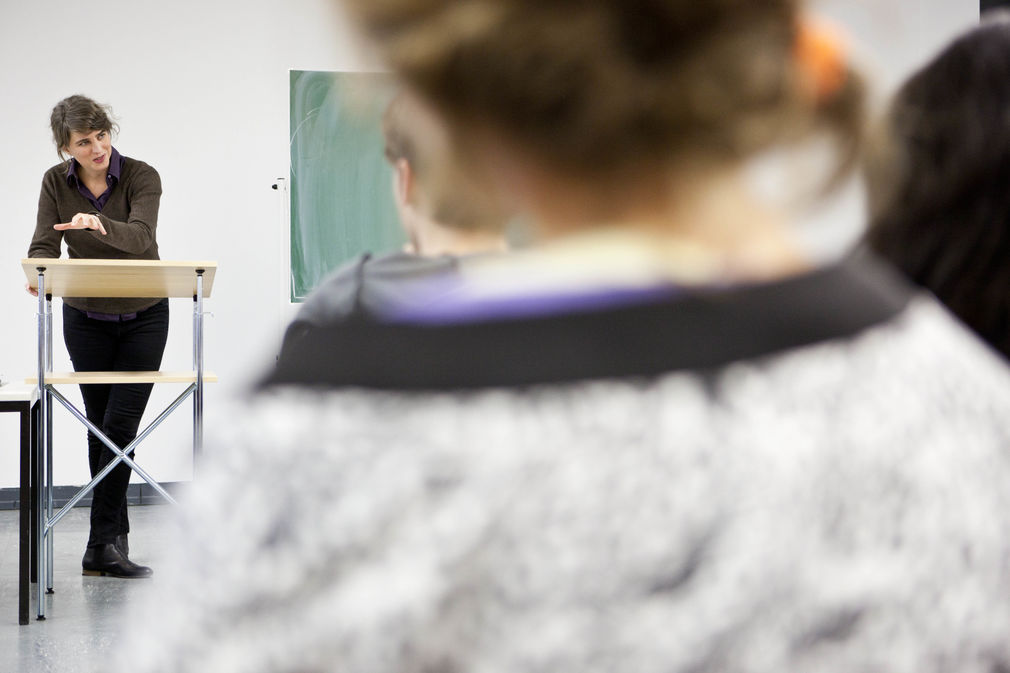 Registrar's Office
T +49.69.800 59-201
School of Art
Yvonne Truber
T +49.69.800 59-200
School of Design
Christiane Kühn-Wilkens
T +49.69.800 59-150
Those interested in taking part in individual lectures at HfG Offenbach should apply for admission as auditors. This does not give you student status, rather you are given permission – in return for a fee – to attend certain lectures that lectures have been determined in advance.
Guest auditors are entitled to attend the courses listed in the guest auditor's license (currently digital) and to acquire credits in these courses after consultation. You may not sit exams for the university intermediate diplom or diplom or other exams foreseen in the examination regulations.
Auditors do not have student status. They do not receive an RMV Ticket and have no WLAN access!
Auditors can consult the curriculum on the HfG home page for individual information about lectures. It is posted shortly before the beginning of the term. The faculty offices can provide information on how to contact the lecturers. The application deadline is October 20, 2022, by which time the Registrar's Office must have received email confirmations from faculty.
Obtaining the commitment of the lecturers
Forwarding of the confirmations of the lecturers to the student secretariat until October 20, 2022 to studieninfo@hfg-offenbach.de
Transfer of the contribution