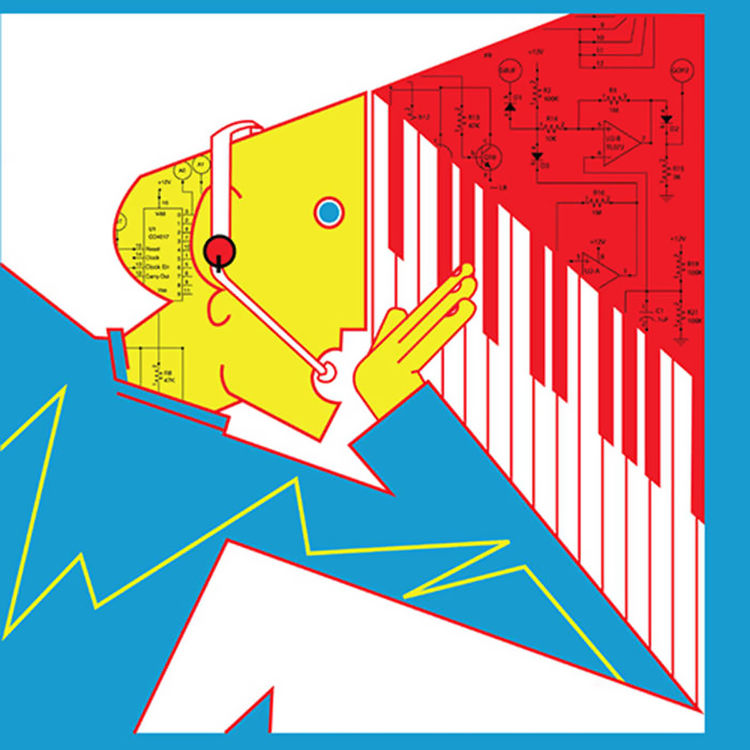 Robert Johnson Theorie 73
Pietro Anton / Italo Disco
Italo Disco might be a dazzling and controversial musical style, yet the influence of its synth-laden pop music on the generations of music producers to follow remains undisputed ever since the late 1970s. Its idiosyncratic signature sounds, vocoder voices and lyrics about love, robots, naive hedonism oscillate wildly between 1980s coolness and bad taste, and are key to Italo Disco'strademark. The pomp and circumstance of its glittering pads and relentless arpeggi were not merely a rather eurocentric interpretation of Disco, it fascinated and influenced scores of those protagonists, who soon after formed the first wave of House and Techno.
Robert Johnson Theorie kicks off the new year with a rare screening of Italo Disco Legacy, a 79 minute documentary excursion into Italo Disco, featuring original footage and interviews with the hero_ines of the 1980s; artists, radio personalities and fans. Subsequently, Pietro Anton, director and producer of Italo Disco Legacy, talks about his motivation and process in directing this documentary.
Pietro Anton was born in Magenta (Italy) in 1978. After graduating in Film Studies in Bologna at DAMS University, he started to work in Production Teams for Television Broadcasters in Milan. In 2009 he moved to Berlin and started his career as Documentary Filmmaker with Italo Disco Legacy, a film on the past, present and future of Italo Disco music. The film was premiered in Berlin at Berghain club and toured the world since, with 60 screenings in 22 countries.
The admission is free.
​
Followed by: I-F, Valentina Budino, Chinaski
In cooperation with Prof. Heiner Blum and Patrick Raddatz of the HfG University of Art and Design Offenbach, Robert Johnson Theorie invites prominent and expert guests—sound specialists, musicians, authors, academics and DJ's—to a series of lectures and talks on the topics of club culture, production and reception of electronic music. The events open two hours ahead of the club opening, blending into the subsequent club nights.
​
11 January 2020, 10 pm (on time)
Doors: 9:45 pm
​
Robert Johnson Offenbach
Nordring 131, Offenbach, Germany
​
Vortragsreihe
1 November 2014 until 28 February 2020