speziell – Sybille Fleckenstein, Jens Pohlmann & Thilo Schwer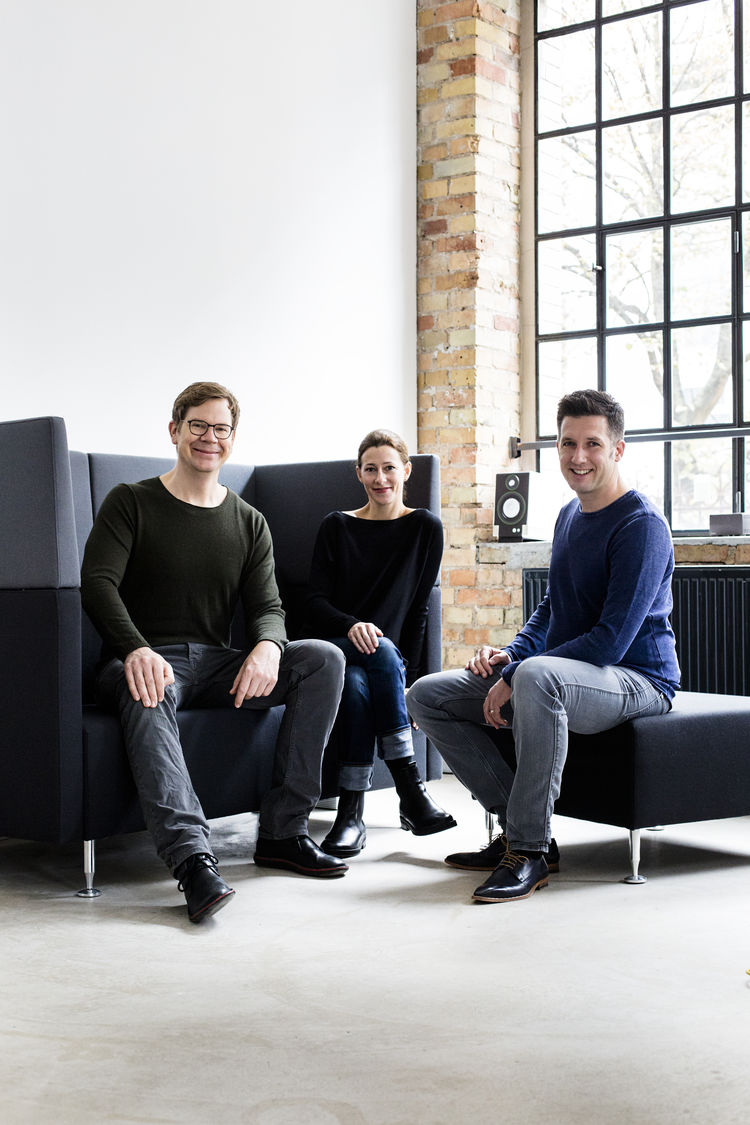 The design studio has been located in the historical rooms of the Offenbach Heyne factory since 2013. The three HfG graduates Sybille Fleckenstein, Jens Pohlmann and Dr. Thilo Schwer started their own business under this name in 2002. They found each other shortly before their final Diplom projects, through an interior design commission for a pharmaceutical company. The cooperation turned out well: »We discussed much and helped after each other with our university projects too.« To this day, they work as a team: »We don't have a lead singer.«
The design office started with initiative projects. Fleckenstein, Pohlmann and Schwer proposed a concept of giving cups with a heat-insulating flock coating to the porcelain manufacturer Kahla - with success. The product went into serial production and was awarded the Red Dot Best of the Best prize in 2005. »It was an incredible stroke of luck for us, but also a burden,« says Jens Pohlmann. For now, the flocking project has been give some distance and at times scaled down. »We intentionally wanted to do something different,« says Thilo Schwer.
The office conceives and designs objects and product ranges in the consumer goods sector. For the Stuttgart company Steng Licht, it designed modular porcelain lamps in 2008. The »Schlaufenstuhl« was created in 2014 for the Swiss furniture manufacturer Girsberger. speziell also realized several projects for the kitchen furniture manufacturer SieMatic, such as kitchen fittings. Sybille Fleckenstein sees the design office as broad in its approach. »Lateral thinking between disciplines and production methods« is essential for their work.
Fleckenstein, Pohlmann and Schwer consciously decided to study at the HfG Offenbach. All three had previously completed other training. »One is more focused that way,« says Schwer. Fleckenstein learnt goldsmithing, Pohlmann trained as carpenter and Schwer graduated in Basel in the preliminary graphic design course. The studies at the HfG caused them to work independently. »Everyone sought out a special focus area and worked intensively with it,« recalls Pohlmann and Fleckenstein, emphasising that they all tried to complete internships and work for companies during their studies. Thilo Schwer gained his Phd in 2013 at the Folkwang University in Essen. In the meantime, he teaches product language at the HfG Offenbach. »The open and free model of the university has brought us to what we are doing today,« he summed up.