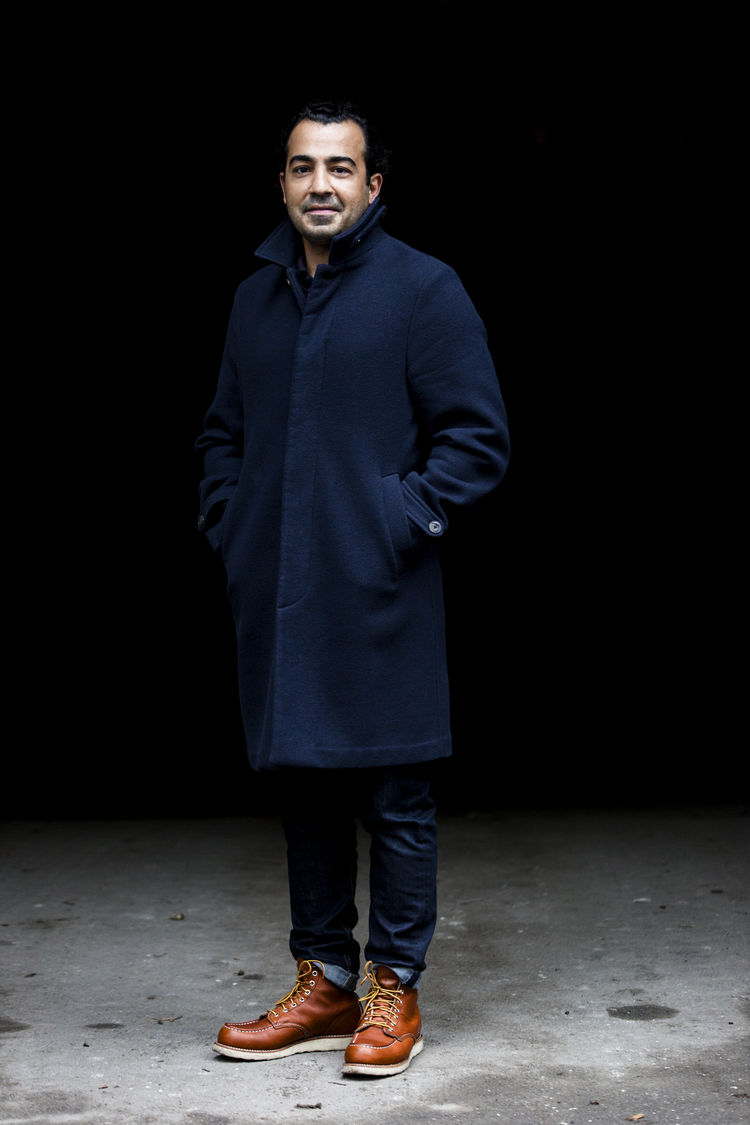 »It must be an Audi.« Iman Baradaran Sadati describes his assignment clearly. He has worked as an exterior designer at Studio Concept Design in Munich since 2014. Together with about 30 colleagues, he designs the overall appearance of car bodies of the automobile and motorcycle brands Audi, Ducati and Lamborghini. »It is important to create a link with the brand,« says Sadati.
The design process begins with sketches, in the first still phase by hand, or directly on the computer. »We are looking for a theme, for elements that are indispensable for a particular car model and its visual presentation,« explains Sadati. Then the work begins involving clay models. »Sometimes a sketch does not work in relation to reality.« The big challenge, the dream of car designers, is to bring their idea onto the road. For this, one has to work with many engineers too. »You have to fight,« Sadati emphasises. Sometimes marketing factors also determine the fate of a design.
We meet in a café bar in the Frankfurt train station district, also known as Bahnhofsviertel. Guests repeatedly approach Sadati. During his studies at the HfG Offenbach, he lived in the Bahnhofsviertel for several years. Sadati started studying in the Design department (formerly known as Product Design) in 2006. The native Iranian had only lived in Germany for two years and still had difficulties with the German language. »I got great support from the HfG,« he says. Until the Vordiplom, he struggled with language difficulties. Then he taught himself the 3D software necessary for the design work. »That was the key,« he says. This is because from then on he could present himself and his work without comprehensive language skills. Finally, in his main studies he took a software teaching job at the HfG, and in 2010 he won the DAAD Prize for outstanding achievements by foreign students.
From a cooperative project between the HfG and Audi, an internship at the Ingolstadt-based car manufacturer emerged. Sadati was also able to realise his Diplom in cooperation with Audi. The fact that the HfG provides a sense of freedom was important to him, says Sadati retrospectively.