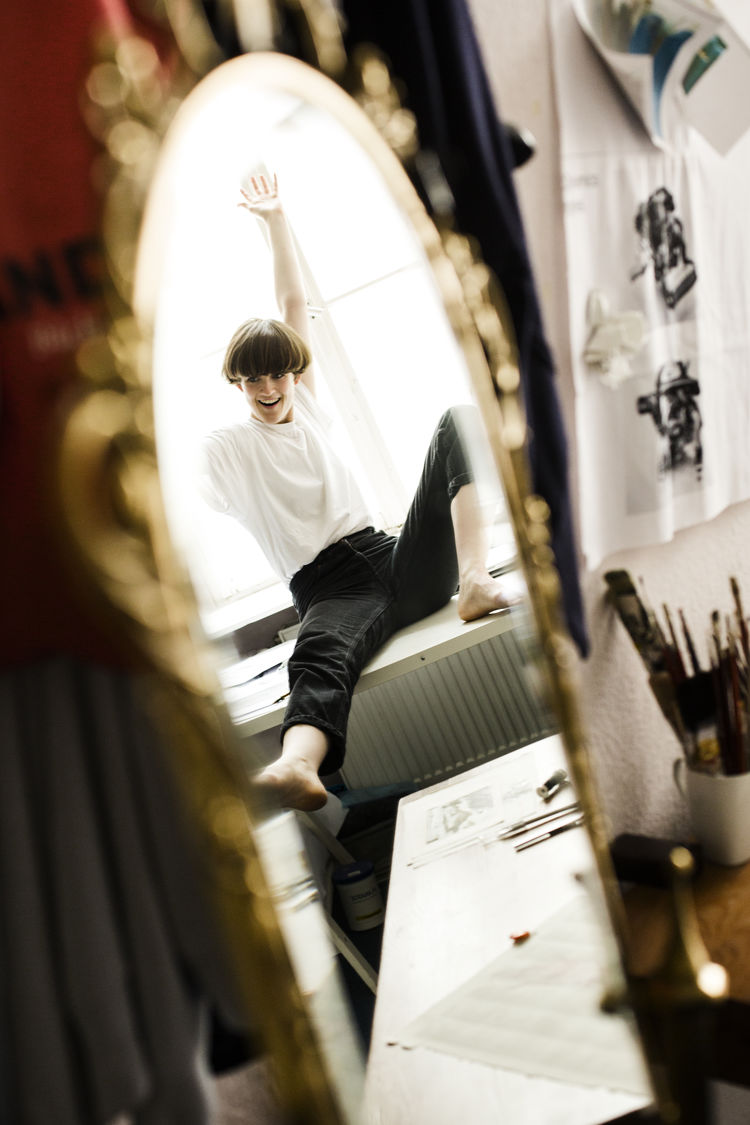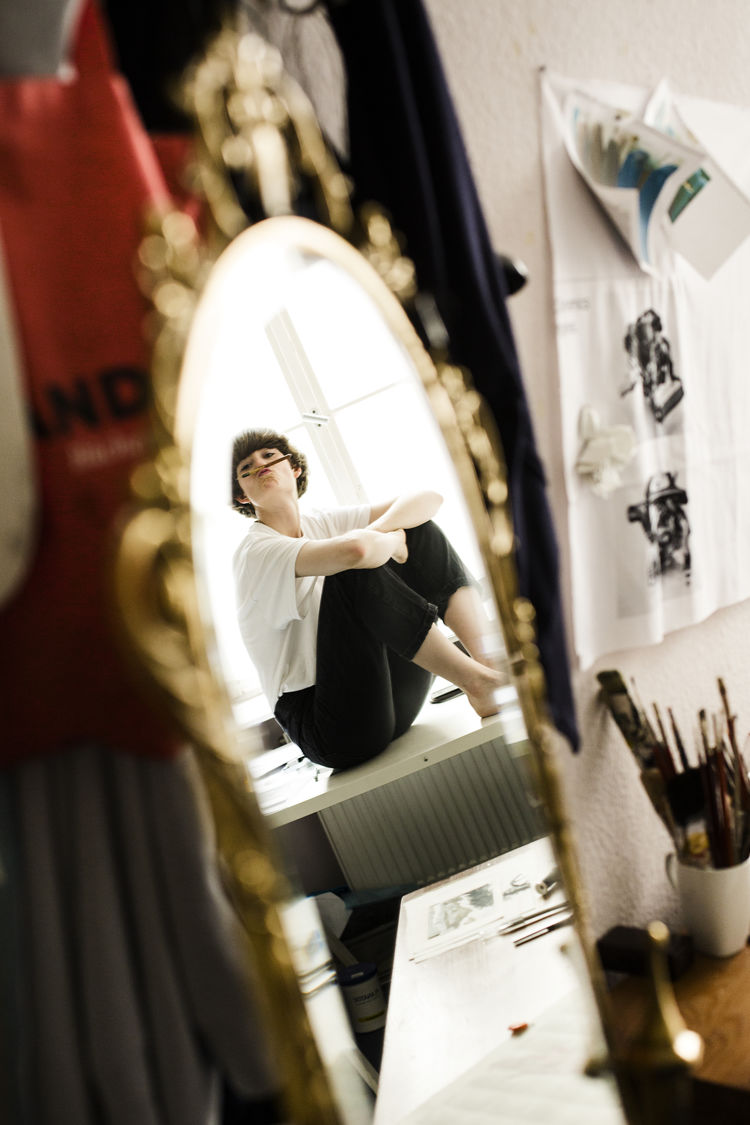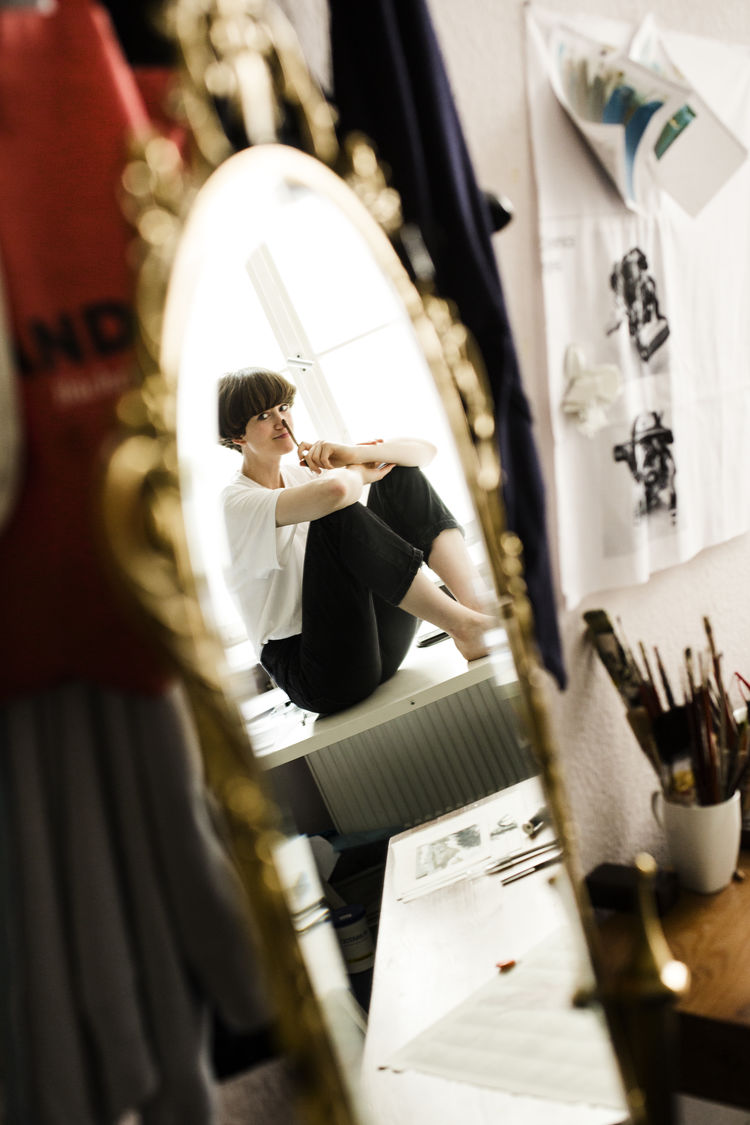 Oriana Fenwick's precise and detailed drawing style is in demand. Originally she wanted to study the natural sciences. It was Fenwick's art teacher who, in 2007, recommended that the passionate drawer apply that year to the HfG Offenbach. She is now a HfG graduate and a widely recognised illustrator. Behind her success lies much creative work. Fenwick's free works and illustrations are created at her desk in the studio building at basis in the Frankfurt Bahnhofsviertel (central train station district). There she works with pencil and without any sketches beforehand. Sometimes she also composes the motifs in Photoshop.
Oriana Fenwick is convinced that photography cannot replace drawing: »Drawing is a process of estrangement that has to be made«, she says. Most of her assignments are concerned with the rendering of a motif that is fixed, but which she can sometimes freely determine. She is currently working on approximately 60 to 80 illustrations for a book on the topic of the pencil. Some of Fenwick's orders are regular, like illustrations for the magazine of the Air Canada airline. Her drawings are also present in the cityscape of Frankfurt. She designed the bags and some of the interior furnishings for the chocolatier Bitter & Zart and a wall painting for the What the Food restaurant. Fenwick sometimes works in sales for Bitter & Zart: »This is a great compensation for the life of a hermit.«
At the beginning of her studies at the HfG, Oriana Fenwick could not imagine that she would later earn money through drawing. She wanted to try out other artistic media. »Later I noticed that drawing is the only thing I can do well,« she says. She thus concludes, »Why try something new when I can focus on drawing.« Her decisive impulses came in the areas of experimental design, graphic design and illustration. According to Fenwick, the Professor of Experimental Spatial Concepts was able to »recognise the distinctive side to her work«. The excursions organised by the Professor of Graphic Design and Illustration took her to Barcelona, ​​Berlin, Tokyo and New York. The transition to professional practice was »barely noticeable« for Fenwick - illustration assignments had already come during her studies.