23 Juli bis 24. Juli 2022
Robert Johnson Theorie 77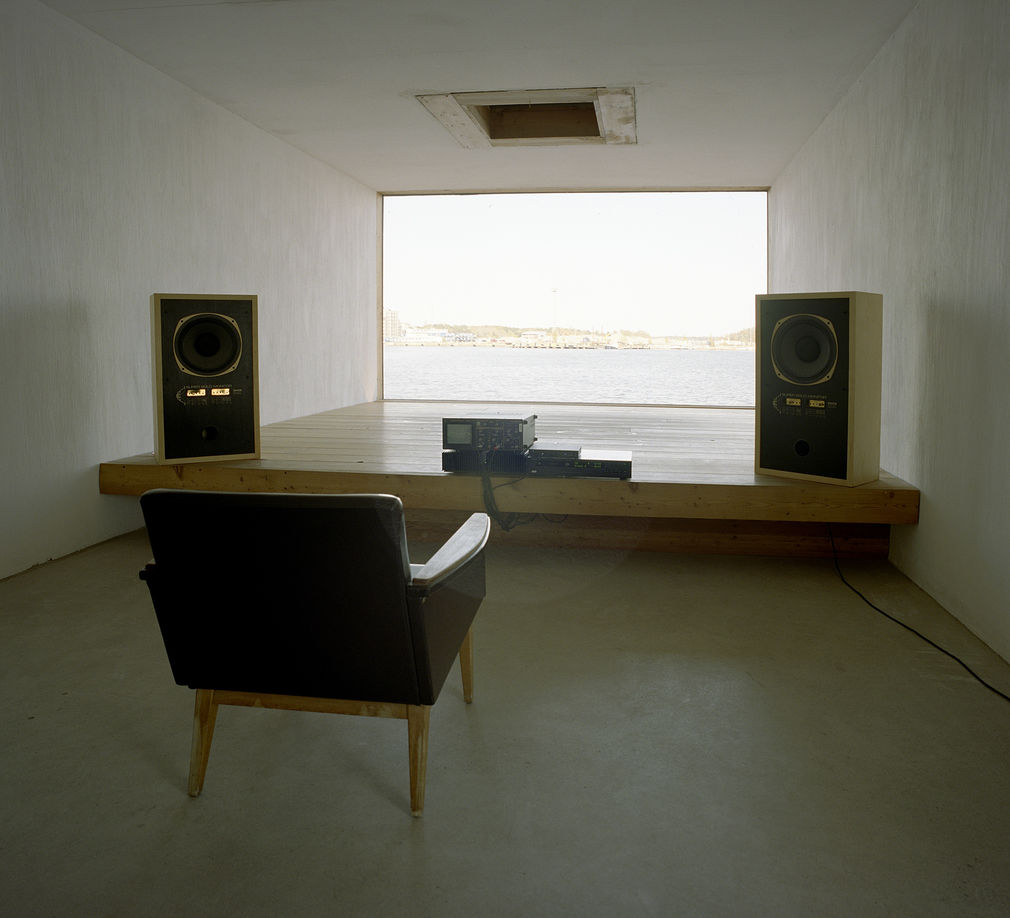 Robert Johnson Theorie 77
Museum Of Sound 2day Listening Rooms + Lecture
The Museum of Sound is nomadic and in flux, it exists in no specific place and is rooted in the essence of sound and listening. Everyone has a relation to sound and it is often very subjective. The listening rooms intend to get back to listening as a focused and prioritised activity. With no distractions, listeners can create a narrative from their own connotations, just to experience sound.
The late Mika Vainio had a habit of inviting friends to his home, to play them music recordings in silence, with full concentration. In the series of the listening rooms, the aim is to create a similar situation, an empty room full of sound. For the cooperation with Robert Johnson Theorie, Museum of Sound has invited Mieko Suzuki and KMRU to curate the listening rooms. Both artists have approaches to producing sound, which resonates with Museum of Sound, through use of intensity and textures.
Tommi Grönlund and Rikke Lundgreen created the initiative while preparing the exhibition "Mika Vainio 50Hz" at the Museum of Contemporary Art Kiasma in Helsinki, Autumn 2020.
Rikke Lundgreen was the late Mika Vainio's spouse. As an artist and curator, she works with sound in various projects, and is based in Oslo/Norway. Mika Vainio's studio, archive, and collections of records and books, remain in Oslo, where he lived with Lundgreen.
Tommi Grönlund runs the record label Sähkö Recordings, which he started with Mika Vainio in 1993. As an artist, he partners with Petteri Nissunen as Grönlund/Nissunen. Grönlund lives and works in Helsinki/Finland.
https://www.sahkorecordings.com // http://g-n.fi
​
In cooperation with the University of Art and Design Offenbach and Robert Johnson, Patrick Raddatz(University of Art and Design Offenbach/Institut für Klangforschung/EOS Radio) invites prominent and expert guests—sound specialists, musicians, authors, academics and DJ's—to Robert Johnson Theorie. A series of lectures and talks on the topics of club culture, production and reception of electronic music. The events start two hours ahead of the club opening.
23. + 24. Juli 2022
Facebook-Event
Admission is free on any of these events
​
Robert Johnson
Nordring 131
63067 Offenbach am Main
Program
Saturday 23.7.2022
1hr Listening Room at 14.00/15.00/16.00/17.00/18.00
curated by Mieko Suzuki (raster)
Saturday 23.7.2022
22.00
Robert Johnson Theorie 77
Museum of Sound. Lecture by Rikke Lundgreen and Tommi Grönlund (Sähkö Rec.)
Sunday 24.7.2022
1hr Listening Room at 14.00/15.00/16.00/17.00/18.00
curated by KMRU (Editions Mego)
​
plus a special Mika Vainio (Sähkö Rec., Editions Mego, Blast First) 1hr Listening Room at 19.00 curated by Rikke Lundgreen and Tommi Grönlund (Sähkö Rec.)
Vortragsreihe
1. November 2014 bis 10. November 2023