T +49 (0)69.800 59-168

Main building, room 201a/b
Scientific Assistant
Julian Schwarze
Product Design is the basis for the integrated design focus and can be studied in regular semester and cooperative projects.
What should a product designer be able to do? At its core, the product design process consists of typical tasks that require certain abilities, qualifications, capabilities and craftsmanship: competences best described as skills. Designers need a sense of the whole, they need to be able to keep the overall goals of a project in mind, acquire specific knowledge and see the project in a wider context – these make up the designer's individual design skills. Then there is a sense of material and form, for instance: How do I create the transition from one geometric shape to the next? This includes drawings, renderings in different stages, simple and complex models: How universally understandable is an interface? This includes a sense, understanding and love of form and detail in analogue and digital contexts (formal aesthetics). The necessity of skills is underlined, for example, by Bruno Latour: »A mad attention to the details has always been attached to the very definition of design skills. [...] there is a sense of skillfulness, craftsmanship and an obsessive attention to detail that make up a key connotation of design.« Along with an affinity with detail, designers also need commitment, empathy, poetry and humor, criticism and powers of persuasion. Design is not merely the crucial factor in individual innovations. Design is also embedded in larger innovation processes, and in this, designers need to be able to work in structures that can also be described as networks with different agents.
Human-object interaction
Sensitization to the communicative interplay between human and object is the main focus of teaching in the first semester. The theory of product language looks at issues of labeling and context-related positioning of products, interactions with the user and the precise communication of the design goal in the shape of sign functions (self-explanatory signs) and symbol functions (interpretations of context-related meanings). Starting from the in-depth critical examination of a term (heavy, light, easy, little, movable), starting points for concepts, designs and products are formulated in two consecutive workshops.
Product design basics
Product design is linked to related disciplines through numerous points of intersection and implies the possibility of diverse approaches and topics being addressed. In the second semester students are introduced to relevant topics by looking at various approaches and mappings: »Milestones of Product Design«, »Heroes in Design«, »Fields of Work in Design«, »Offices and Companies in Design«, »Definition of Tasks in Design«. In the second half of the course a design for a product is developed within the context of an exemplary design process. The goal is to develop strategies and solutions for a topic of low complexity and in doing so to understand the possibilities inherent in design. Following this, the results are presented to the public.
Integrative design
As product designers we are often faced with projects in which the boundaries between the individual disciplines dissolve and responsibilities can no longer be clearly identified. In order to flexibly assume positions within a project team, specific skills and knowledge are necessary. While the so-called world of things used to be the primary field of duties for product designers, it is becoming increasingly necessary to see humans at the center of systems and elements that are in part highly complex, invisible or subject to constant change. Here, the mutual effects of the interactions of user and environment or object can relate to products and materials as well as to information, space, architecture, sounds, atmosphere, moods, smells or gestures. Previously clearly defined factors such as readability or operability now need to be treated intuitively, especially in the field of integrated information technologies.
The competences needed for product design then include skills in the areas of representation, in the handling of materials, models and technologies, in the introduction of knowledge from related disciplines or the networking and application of this knowledge in the project. Here it is the task of designers to vividly visualize designs, future scenarios or possibilities and to take potential interplay and impact into account. The mediating role of the designer is broadened through the emergence of new product categories or service packages, such as are currently occurring through new forms of sharing or consumption.
In terms of the focus on integrative design on the Advanced Courses it is generally complex tasks that are formulated, especially those conducted in a networked environment. Here interface design, service design, graphic design, exhibition design, public design or orientation systems play an important role, as does an engagement with related disciplines such as architecture, theatre production, text and editing, information design, spatially oriented graphic design, lighting, material, function and production. The available topics often have an ecological or social background (water, waste, habitation, mobility).
Doctoral candidates
Im­pro­vi­sa­tion in De­sign Processes
Tutors: Prof. Bernhard E. Bürdek, Prof. Peter Eckart, Prof. Juliane Rebentisch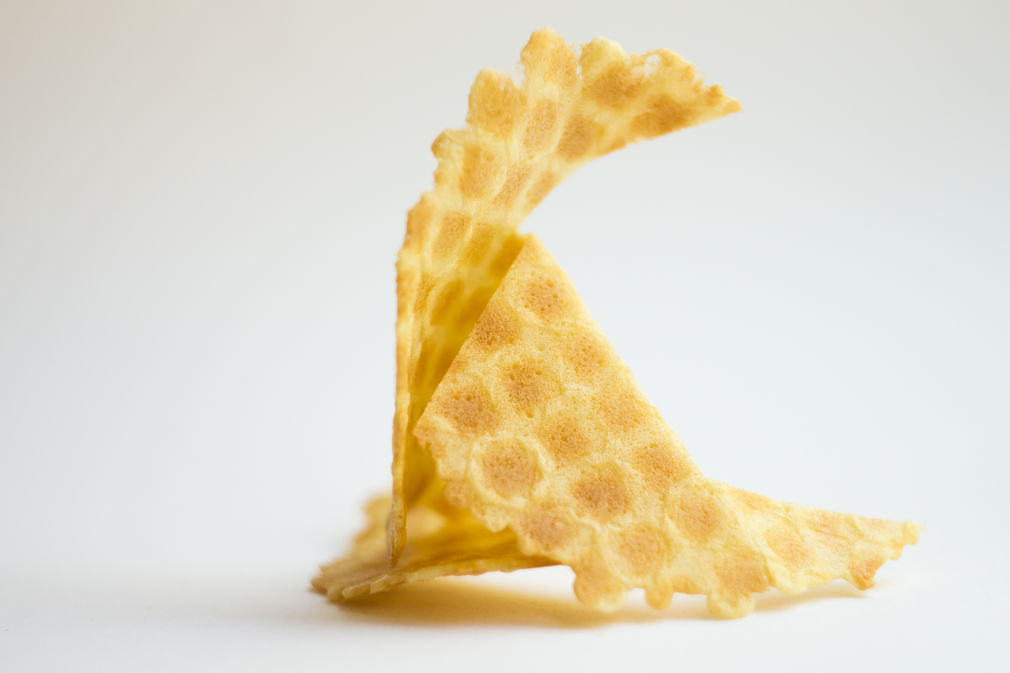 Ice Ice Baby
Students figure out the design process involving research, concept, modelling and draft by way of looking at quintessential, simple, everyday objects. The ice cream spoon as an object, tool and artefact provided scope for engaging on a functional, cultural, material and experimental level. The designs put forward by students engage with the attributes and manufacture of ice cream as a food and luxury item, with its specific handling, material consistency, its symbiosis with waffles and the special way of eating it necessitates. In this, strategies, methods and various phases of the design process were developed and discussed by means of concrete examples.
Participants
Christian Bax, Marcin Damian Fijalkowski, Luigi Galbusera, Pu Han, Carina Hinterkircher, Elisa Gabriela Holzer, Shaohui Huang, Donghwan Kam, Katharina Kummermehr, Hanna Klara Lompa, Till Magnus Maurer, Paula Anna Müller, Daniel Philipp Rese, Philipp Rese, Anna Katharina Rivera, Caroline Scheringer, Laura Schillke, Aron Schreiner, Martin Stegmaier, Yulia Stern, Valentin Teutrine, Vanessa Van den Bossche, Anton Viehl, Elena Maria Winter
Supervisors
Prof. Peter Eckart
​Prof. Petra Kellner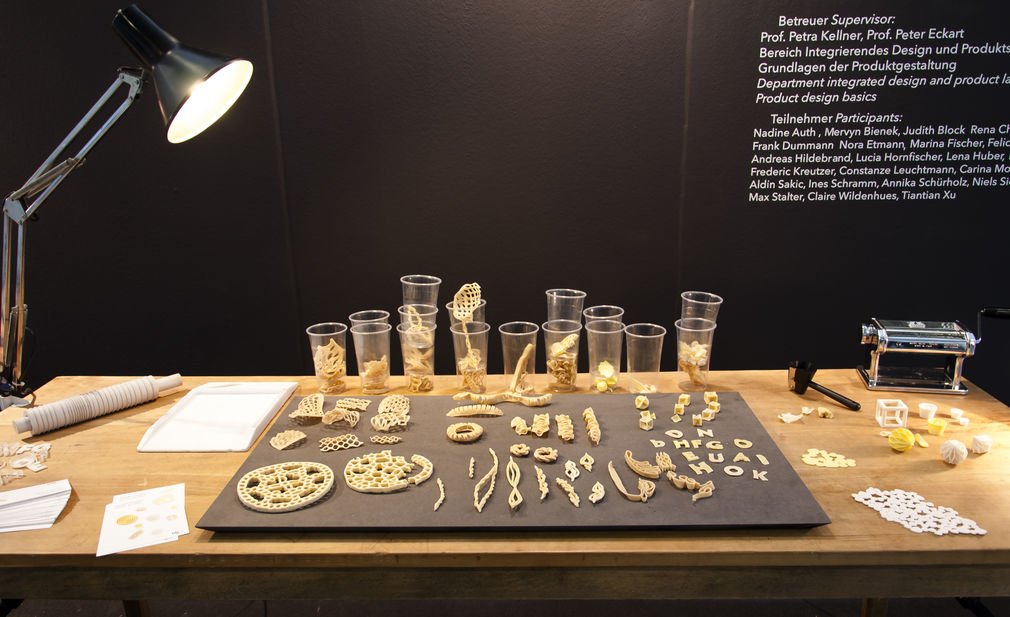 Design al dente – 100% Pasta
Design al dente – 100% Pasta
The second semester had a focus on a very mundane object: the noodle. Nuanced approaches in terms of shape, tradition and manufacture gave rise to designs that cast a new light on this traditional article of everyday use. A special aspect of this study was in designing something that is intensively observed with several senses at once.
Participants
Nadine Auth, Mervyn Bienek, Judith Block, Rena Chilas, Pablo Clara Perez, Kai Dreyer, Frank Dummann, Nora Etmann, Marina Fischer, Felicitas Gehring, Luca Hartz, Andreas Hildebrand, Lucia Hornfischer, Lena Huber, Florian Hundt, Karlotta Klußmann, Frederic Kreutzer, Constanze Leuchtmann, Carina Moser, Felix Pape, Helena Reinsch, Aldin Sakic, Ines Schramm, Annika Schürholz, Niels Siebenborn, Benjamin Slattery, Max Stalter, Claire Wildenhues, Tiantian Xu
Supervisors​
Prof. Petra Kellner
​Prof. Peter Eckart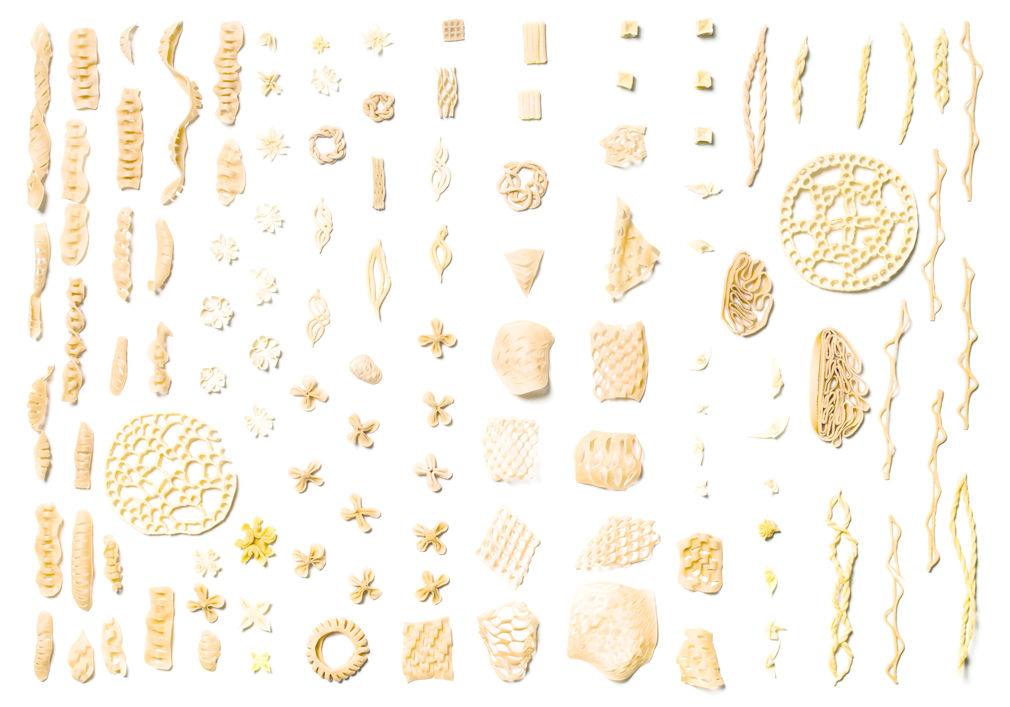 Bitter & Sweet – Schokoladendesign
Bitter & Sweet – Chocolate design
The topic of chocolate provided ample scope for an examination in a functional, cultural, material and experimental level. The designs were concerned with the characteristics and manufacture of chocolate as a foodstuff, as well as with the different ways of enjoying chocolate, its origin, ingredients and material properties. In this, strategies, methods and various phases of the design process were established and discussed by looking at the concrete example.
Participants
Karl Becker, Douman Pour, JungYoun Cho, Robin Schmid, Daniel Gemmecke, Jan Simon Maibaum, Julian Kuhn, Joseph Schreiter, Lina Wullenweber, Shaghayegh Puid, Valentin Maskow, Lisa Chiera, Yves Kaprolat, Lukas Munser, Martin Holmann, Madita Morgenstern, Frauke Taplik, Anna-Lena Möckl, Markus Mau, Valentin Brück
Supervisors
Prof. Peter Eckart
​Prof. Petra Kellner
Projects Integrative Design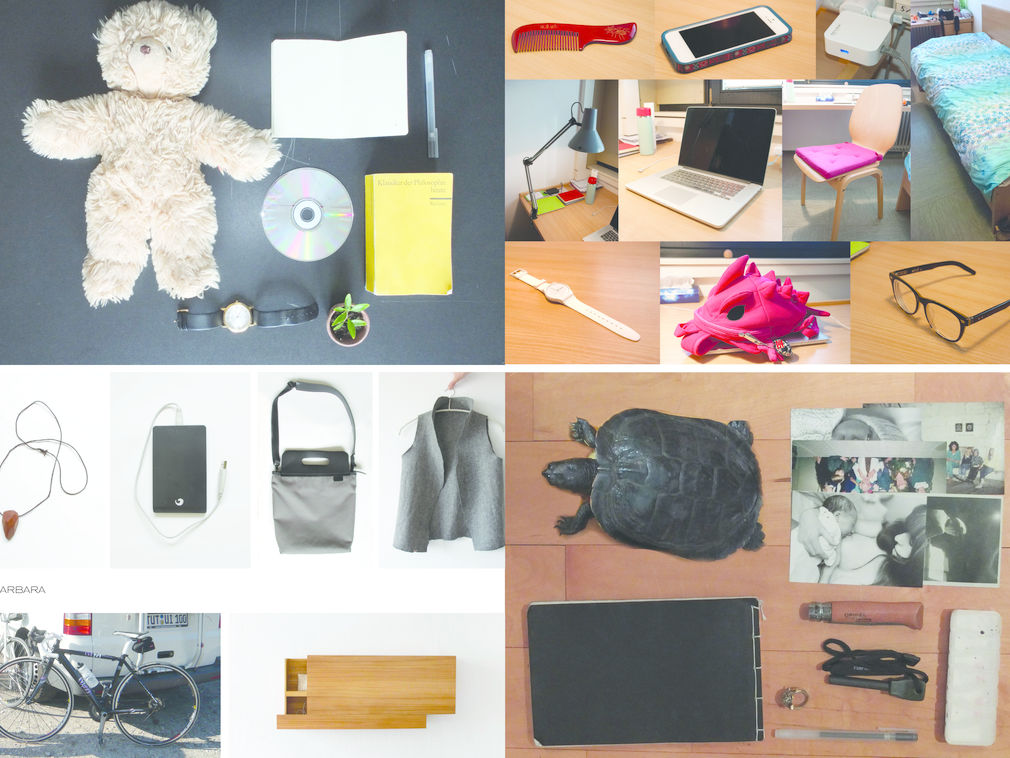 On the dot
Starting from a variety of topics, in this project information itself becomes a design object. Visual processing, concentration, simplification and emphasis are used to render complex contexts visible in a clearly structured way. In all phases of the process, product design also involves information design – starting with the conceptualization and research of a design project through to final documentation of the finished design, throughout the weighting and ordering of information is the key to effectively and comprehensibly communicate the main aspects.
Participants
Anna Khitrova, Annalena Kluge, Catalina Villa, Johannes Schmutzler, Julia Haase, Julian Schwarze, Leonie Assenheimer, Nick Hoffmann, Robin Schmid, Vanessa Ramster, Xiya Lu, Yi Zhang
Project supervision​
Prof. Peter Eckart
Dipl.-Des. Kim Angie Cicuttin
with support from Prof. Kai Vöckler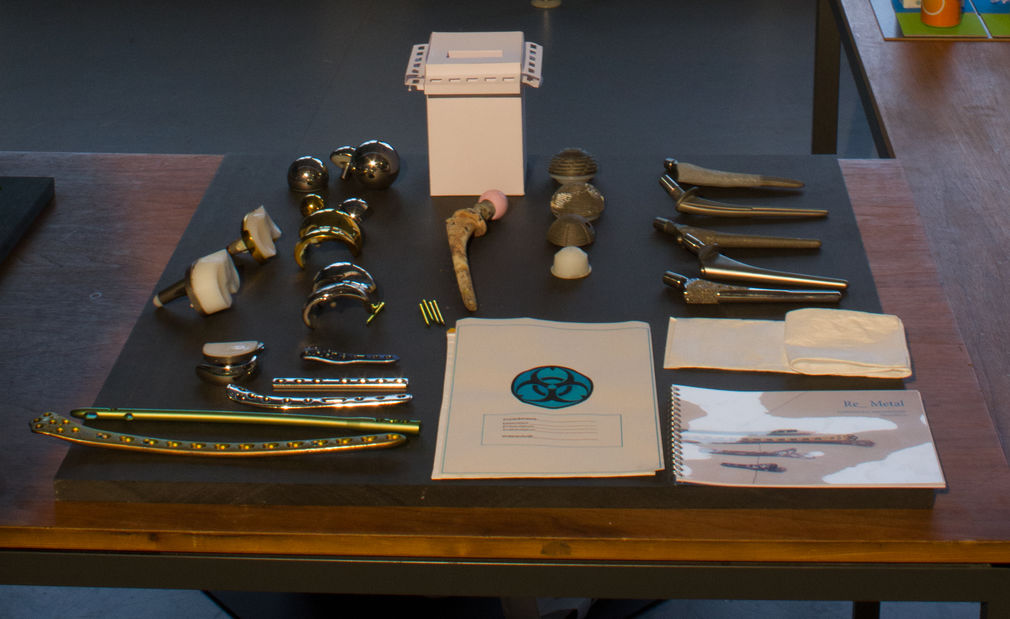 Lixo.Luxo
Lixo.Luxo / Waste.Luxury – a set of two words that sounds far more pleasant in Brazilian than in English. However, the associations and problems the two words entail on both sides of the Atlantic are of course very similar. In the intercultural Lixo.Luxo project, which is structured as a long-term process, the polarity of commodity/true consumption is explored from various angles. Conceptual designs and objects with a strong design element are intended here to show ways of countering the global spread of unusable residues of the world of commodities, effectively and in the long term.
Participants
Karl Becker, Joongyoun Cho, Valentin Brück, Bennet May, Hyun-Hee Jo, Aeneas Stankowski, Cassandra Peters, Sujuan Weng, Marte Marie Schliephacke
Project supervision​
Prof. Peter Eckart
Prof. Petra Kellner
​Prof. Werner Lorke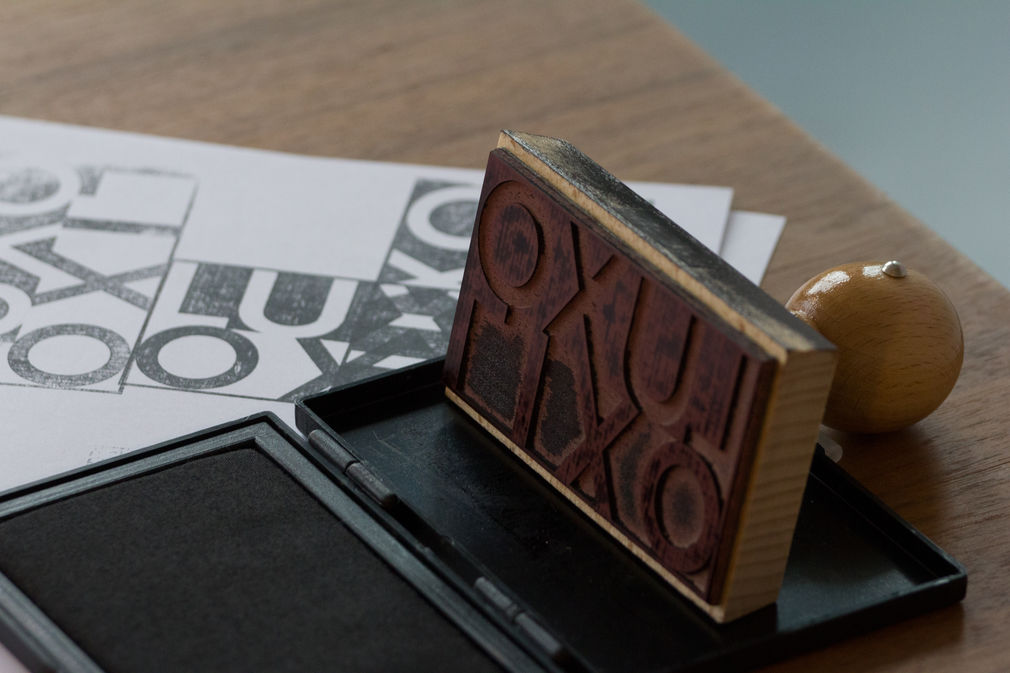 Minimal
»minimal« explores small dimensions. How small can living space be? How small a bathroom or a kitchen? What things do people need for their everyday lives? Does minimal necessarily signalize poor, or is reduce to the max an expression of lifestyle? In metropolises and mega cities such as Hong Kong, New York, Shanghai, but also large cities like Munich, Frankfurt and Hamburg, populations are continually rising. Simultaneously, the proportion of single people and one-person households is increasing, but also people who for professional reasons do not live in the same place as their partner or family.
And it will become even more difficult to find affordable accommodation in cities in the future. Only rarely do the size, outline and fittings of apartments make allowance for such aspects as the existing dramatic social and demographic developments. Basically, apartment size is closely linked to our cultural influence. For instance, a person in Mumbai has at his disposal an average of seven square metres, in Tokyo 15, but in Zurich 50. However, size does not necessarily determine a home's quality or its positive evaluation; rather, there is a focus on aspects like intelligent use of available space, functional furnishing, lighting, materials, technology, the urban and social environment.
Participants
Karl Becker, Yidi Chen, Jun Du, Julia Haase, Martin Hirth, Nick Hoffmann, Yuying Jia, Edvin Klasson, Barbara Kremm, Maja Magdalena Kröger, Markus Mau, Madita Morgenstern, Lisa Nelhiebel, Xiaobei Wang
Project supervision​
Prof. Peter Eckart
Dipl.-Des. Meike Langer
Wohnen Neu/New Living Forms or »Why don't we all just move in together?«
These days we no longer have a precise definition for the term old age, because our perception and assessment of when someone is old or can be termed old have changed. However, demographic change is not a forecast but already a reality: today a total of 15.24 million live in Germany between the ages of 65 and 85. By 2030 the average age of the population will rise from 43 to over 47.
What does the numerical age of a person actually tell us? Today, a person's age is reflected much more in his individual physical and intellectual abilities. And these aspects in turn have a decisive influence on his mobility, his inclusion in a working environment but also his social integration. Many people over the age of 65 are active, involved in social works and have strong cultural interests. They feel younger, are fashion conscious, discerning and socially integrated. Moreover, the number of people of pensionable age who still work is continually rising, partly because of inadequate old-age pensions. As such it will become increasingly necessary to develop new living forms, which also cater to the needs and wishes of these older, active, people.
Deprived of our existing definitions of old age, doubt is also cast on our customary ideas about how people would like to live in certain phases of their lives. As part of the semester project »Wohnen Neu/New Living Forms«, students explored altered requirements regarding living space, but also the products of everyday life and devised concepts and designs. This involved considering different aspects of future living and life and reflecting them in designs: living together, communication, work, everyday situations, barrier-free access, autonomy, "private and public"…
The concepts explored space and layout and came up with new approaches to atmosphere, communication elements, kitchens, sanitary facilities and furnishing. A vital characteristic of all designs was that they should not be solely geared towards older people, but owing to their open design should be suitable for people of all ages regardless of their physical fitness.
Participants
Bennet May; Cassandra Peters; Claudia Graneß, Dane Smith-Horn, Ezgi Cakir, Hans Krauße, Leonie Assenheimer, Luciana S. Gnoatto, Maja Kroeger, Sarah Lilienthal, Thais D. S. Lima, Vivienne Nürnberger
Project supervision​
Prof. Peter Eckart
​Dipl.-Des. Meike Langer, Research Assistant
Lufthansa
Together with graduate designers Daniel Knies and Volker Klag of LSG SkyChefs, we have been working on innovative inflight tableware for British airline company, Virgin Atlantic. The design project was to be as practical as possible but also take an impartial approach. The pre-defined design process dictated that we formulate comprehensible design approaches in one straight operation based on the initial concepts and ideas, an interim presentation and consultations and work them up to tangible results.
Participants
Anna Seibel, Isabel Anhalt, Marc Bischoff, Raphael Krug, Benyamin Rahmani, Patrice Köbel, Sandra Schaus, Tatjana Rolle, Ellen Heilmann, Simon Schlör, Lukas Wiesler, Sabrina Spee, Konrad Regel, Christian Breig, Daniel Kussmaul
Project supervision
Prof. Peter Eckart
Dipl.-Des. Sebastian Herkner
Dipl.-Des. Reinhard Dienes
​Daniel Knies (designer, LSG SkyChefs ), Volker Klag (designer, LSG SkyChefs), Suska Sass (nutritionist, LSG SkyChefs)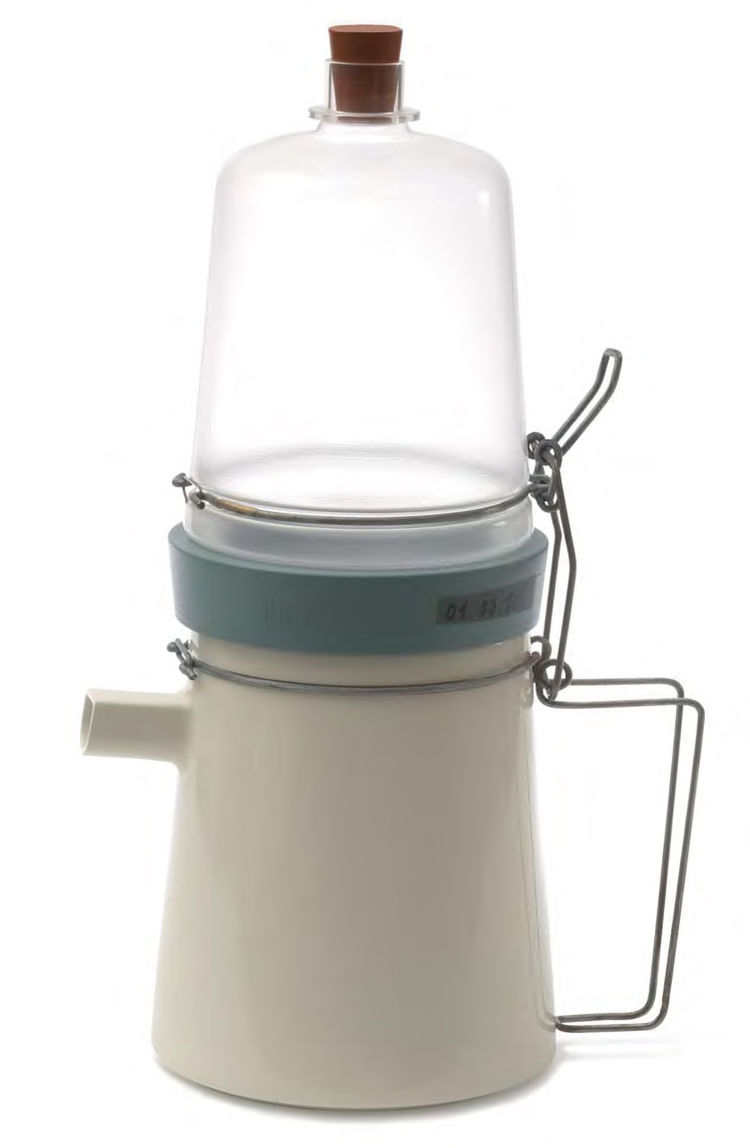 Brita Waterfilter
New concepts were developed in a cooperative project with Brita GmbH, the world market leader for water filtration products for homes and professional uses. The result was a broad spectrum of designs relating not only to the traditional kitchen context but which can be used in sports, lifestyle, office or leisure contexts.
Participants
Kathrin Schumacher, Anna Seibel, Konrad Regel, Paul Kruse, Olga Ciura, Julia Aster, Catherine Werdel, Alex Grysczyk, Meike Langer, Susan Windrich, Alice Gruhle, Ina Riedel, Ben Kamm
Supervisors
Prof. Peter Eckart
Prof. Georg-Christof Bertsch
Dipl.-Des. Sebastian Herkner
​Dipl.-Des. Reinhard Dienes
Kaffeevollautomat 2020plus (Fully Automated Coffee Maker 2020plus)
A collaborative project with the De'Longhi company based in Seligenstadt. Concepts and designs were examined taking aspects such as handling, variability, individualization, ecology and innovative technologies into consideration – while also connecting them to rituals and ceremonies of coffee drinking as well as the traditional preparation methods. Finally, the concepts devised were presented and constructively evaluated at a presentation for De'Longhi in Treviso, Italy.
All projects were presented to press and public at IFA international radio exhibition Berlin in 2010 with a specially conceived fair display.
Participants
Marc Bischoff, Iman Baradaran Sadati, Stephan Brühl, Lisa Kelso, Daniel Kussmaul, Barbara Ott, Ina Riedel, Yamila Sauer, Sabrina Spee, Tobias Teickner, Benjamin Veit
Supervisors
Prof. Peter Eckart
Dipl.-Des. Reinhard Dienes
Dipl.-Des. Sebastian Herkner
DeLonghi Deutschland GmbH, Seligenstadt
Tools for school
School and learning are permanently a topic of public debate. The attendant methods, systems and all associated areas are observed, criticized and subsequently developed anew.
Together with Sternjakob, the most important manufacturer of school satchels in the German-speaking region we conducted a semester project in which innovative concepts and design proposals were developed for a new satchel for the Scout brand. Scout primarily targets primary school pupils.
Aside from functional aspects there are any number of associations connected with the term school satchel. As a tool, uniform, but also as motivation or identification the school satchel, which plays a key role in a child's early life as a pupil, is seen differently by parents and pupils.
Participants
Ji Yeon Chun, Julia Haase, Julian Schwarze, Bennet May, Sabine Fuß, Nico Pfeffel, Hans Krauße, Sarah Schmid, Janina Albrecht
Project supervision​
Prof. Peter Eckart
​Dipl.-Des. Meike Langer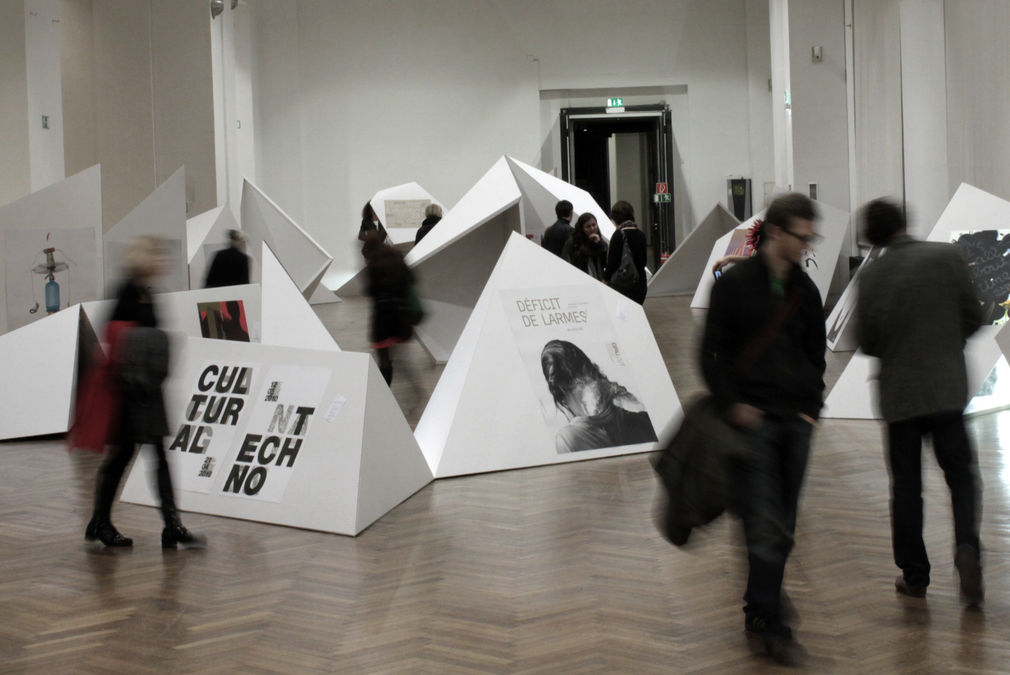 Exhibition system for »100 best posters«
An exhibition system was devised for the touring exhibition of the club »100 Beste Plakate« (100 best posters) Germany, Austria and Switzerland.
The result of the design project is a microarchitecture consisting of the arrangement of two types of simple, prism-like, foldable volumes in multiple rows. The shape of the simple basic elements allows for very varied exhibition situations to be created. The prisms can also be placed as open rooms so that interesting niches and spaces are formed. The prisms structure space rhythmically and are markedly different from traditional poster stands.
Participants
Jakob Gresch, Brita Jaichner, Hanna Kruse, Marc-Samuel Ulm, Barbara Wildung
Guidance​
Prof. Peter Eckart
Designpreis Deutschland Grafikdesign
As part of the German Design Award 2011, this exhibition showed the work of the winners of communication design and the five young newcomer finalists were introduced as well as the designer and typographer Erik Spiekermann, who was honoured for his life's work.Structures made from folded cardboard seem to emerge out of the room, adapting its colour and appearance, based on a white frame like a pedestal. Each shape is different and matches the varying exhibits to equalise the value of their appearance. Recyclable material fits to the temporarily limited use. The ehemalige Diamantenbörse as a place for cultural and creative projects offered the opportunity to modify the gutted space almost completely.​
Prof. Peter Eckart
Brita Jaichner
​Marc-Samuel Ulm
Heinrich Hoffmann Summer 2009
Two trails that inform flâneurs of the life of Heinrich Hoffmann and his most famous creation, the Shockheaded Peter stories, were devised and set up in Frankfurt.
HoffmannsLebensWeg (Hoffmann's path through life)
Twelve park benches were upgraded to provide information on Heinrich Hoffmann's life by adding autobiographical texts in German and English and contemporary illustrations. Now, passerbys are invited to engage with Hoffmann's life while relaxing on the benches. These are situated close to important sites of Hoffmann's life, such as his birthplace on the Freßgass', or his last residence in Grüneburgweg 95. Thanks to aesthetic borrowing from comics, the public seats enter into a dialogue on Hoffmann with the users.
Struwwelpeter-Pfad (Shockheaded Peter trail)
Spatial interpretations of Shockheaded Peter figures are causing a stir at ten Frankfurt sites, such as on the banks of the Main and in the Holzhausenpark. A trail addresses ten stories from Shockheaded Peter. The installations named after characters from the stories, such as Hanns, Friedrich or Pauline, are each tailored to each presentation space and offer the possibility of reliving certain situations from the stories in the places they were inspired.
imm cologne
Every year, HfG Offenbach takes part in the imm cologne international interiors show, each time under a different title and central theme. The exhibitions are planned and implemented by the students under the guidance of Prof. Peter Eckart. In this regard, the imm fair booth relates to the topics, approaches and issues that are most important to the students and the university in the given year. Students are given the opportunity to exhibit their projects there and present their own work, as well as the university, to visitors and trade professionals.
Coal crane in a new light
The historical coal crane on the banks of the Main, situated on the grounds of the Nordring combined heat and power station of the EVO energy utility in Offenbach, has gained a new life. The LED illumination traces the crane's contours at night in a special way, making it disappear: light data from animations and films on Offenbach is transmitted to the individually selectable LEDs. The inauguration took place on April 12, 2010 at 7 pm during the Luminale.
Prof. Peter Eckart
Dipl.-Des. Sebastian Herkner
Technical implementation: Traxon Technologies, Meso
Olympic Vagaries
The newly renovated rooms of the Liebighaus' collection of art from the days of Classical Antiquity re-opened on May 22, 2008 in the west wing of the museum. A digital vase projection was devised and produced for the exhibition addressing the myth of Athena, Marsyas, and Apollo. An animation with explanatory text is projected onto the semi-transparent vase from the inside. The shape and rendering is based on the original model of an ancient bell vase from the museum in Boston depicting a scene from the Athena myth.
Prof. Peter Eckart
Dipl.-Des. Reinhard Dienes
Dipl.-Des. Sebastian Herkner
​Projection: Daniel Kussmaul
Calendar
19 February 2015
19 February 2015 Thursday
News
3 years ago
EDIDA – Elle Deco International Design Awards
The 25 editions of the Elle Decoration international network have chosen Sebastian Herkner (HfG-Alumnus) and his studio as one of the 2015 winners of the prestigious EDIDA (Elle Deco International Design Awards). Voted by the 25 editors-in-chief of Elle...
3 years ago
Chair parade at IMM Cologne 2015
For the first time 17 German universities will showcase 43 prototype chairs in the »Lehrstuhlparade« at the IMM Cologne, the international furniture fair Cologne (January 19 - 25, 2015). HfG Offenbach will be present with three designs, which were supervised by Prof. Peter...