Funding of Art and Design
It is the aim of the Funding of Art and Design section to promote and deepen the understanding of and support for the needs and goals of the University with partners, friends and sponsors. In doing so it seeks to establish and cultivate a strategic and integrative relationship management for the University.
The section for the Funding of Art and Design provides advice relating to donations, sponsoring and the Deutschlandstipendium grant, as well as to all questions on the funding and support of the University. This is offered to sponsors, firms, private individuals or foundations, artists, designers, scientists, students or members of the University executive.
There is a special focus on:
Fundraising – Securing the acquiring of additional (non-state) funding and resources in accordance with the strategic aims of the University
Network development – Activating, cultivating and incorporating potential sponsors as disseminators, ambassadors, door-openers and contributors as well as other stakeholders
Public relations – with individuals and stakeholders from the worlds of politics, business and culture, city and state, as well as the media
See for yourself!
See for yourself!
We would be more than happy to invite you to interesting events relating to exciting topics.
​
Donations account
HfG Offenbach
IBAN: DE94 5005 0201 0200 1455 33
BIC: HELADEF1822
​
Verwendungszweck (Intended purpose)
Spende HfG Offenbach (Donation to HfG Offenbach)
​
Please do not forget to state your address, so we can send you a donation receipt.
50 Jahre HfG – 50 Deutschlandstipendien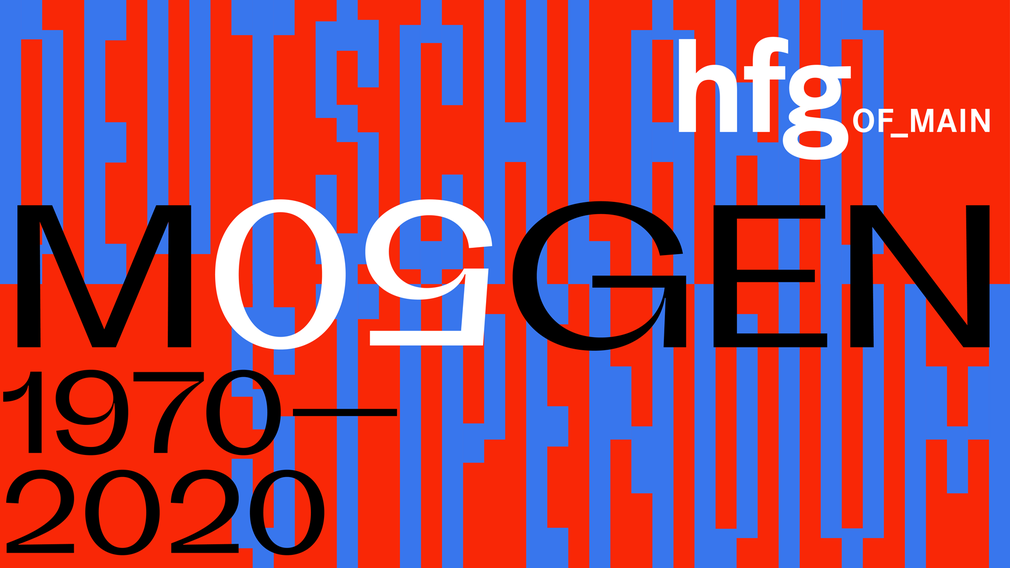 Zum 50. Jubiläum als Kunsthochschule des Landes Hessen möchte die HfG Offenbach weitere Fördernde gewinnen, um 50 Deutschlandstipendien an ihre Studierenden vergeben zu können. Aktuell profitieren elf Studierende von den Stipendien.
In den Videos berichten HfG-Studierende aus den beiden Fachbereichen Kunst und Design, was ihnen das Deutschlandstipendium gebracht hat.
Spendenkonto für das Deutschlandstipendium
HfG Offenbach
IBAN: DE94 5005 0201 0200 1455 33
BIC: HELADEF1822
Verwendungszweck
Deutschlandstipendium HfG Offenbach
​
Vergessen Sie bitte nicht, Ihre Anschrift anzugeben, damit wir Ihnen eine Zuwendungsbestätigung zusenden können.
Zukunft fördern
Unsere Gesellschaft braucht gut ausgebildete, kreative Köpfe, um eine positive Zukunft zu gestalten. Leisten Sie einen aktiven Beitrag und fördern Sie ein oder mehrere Deutschlandstipendien an der HfG Offenbach. Sie unterstützen damit unsere Kampagne »50 Jahre HfG — 50 Deutschlandstipendien« zum 50. Jubiläum als Hessische Landeshochschule.
Warum?
Studierende mit einem Deutschlandstipendium können sich ganz auf ihr Studium konzentrieren, besondere Projekte verwirklichen, Material für ihre Arbeiten erwerben. Sie schenken den Stipendiat_ innen wertvolle Zeit und somit Raum für eine positive Entwicklung in ihrem Studium.
Für wen?
Das Deutschlandstipendium erhalten Studierende, die ausgezeichnete Leistungen erbringen, sich in besonderem Maße sozial engagieren oder selbst soziale Härten erleben müssen.
Wer?
Ob Unternehmen, Stiftung, Verein, Privatperson oder Fördergruppe, jede_r kann Zukunft fördern.
Wie?
Sie spenden einmalig 1.800 € für ein Deutschlandstipendium und der Bund ergänzt mit 1.800 €. Die Stipendiat_innen erhalten somit ein Jahr lang 300 € monatlich.
Wollen Sie sich selbst ein Bild machen?
Kommen Sie zu unseren diversen Veranstaltungen, indem Sie sich mit einer kurzen E-Mail an: veranstaltungen@hfg-offenbach.de in unserem Verteiler und/oder in unserem Newsletter anmelden (Anmeldung hier)
Der gesellschaftliche Mehrwert
Als deutschlandweit größte öffentlich-private Partnerschaft im Bildungsbereich ist das Deutschlandstipendium gleichzeitig ein Sprungbrett für engagierten Nachwuchs und die Möglichkeit für Fördernde, gezielt gesellschaftliche Verantwortung zu übernehmen. Durch den persönlichen Austausch zwischen Stipendiatinnen und Stipendiaten, Fördernde und Hochschulen entsteht ein lebendiges Netzwerk, das allen Beteiligten neue Perspektiven eröffnet.
Ihr persönlicher Nutzen
Fördernde des Deutschlandstipendiums kommen in den direkten Austausch mit Stipendiat_innen, welcher je nach Wunsch vertieft werden kann. Zudem erhalten Sie zum Rundgang eine exklusive Führung und werden in der HfG-Öffentlichkeitsarbeit namentlich erwähnt. Wir freuen uns von Ihnen zu hören.
Ansprechpartner_innen
Adrienne v. Hochberg
Kontakt für Fördernde
Förderung Kunst & Design
T: +49 69 80059 180
Carolin Alban
Kontakt für Studierende
Studierendensekretariat
T: +49 69 80059 134
​Mehr Informationen unter: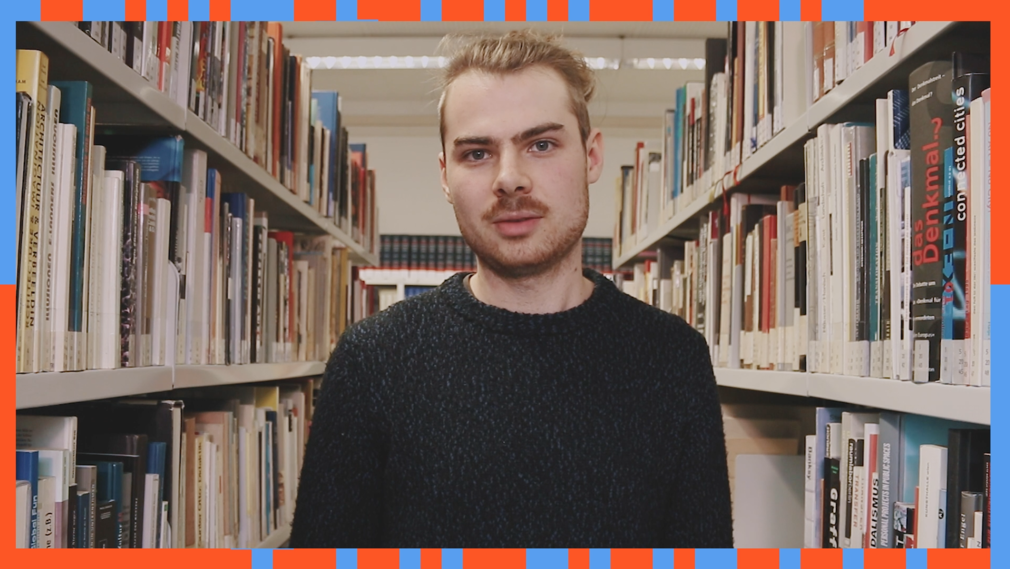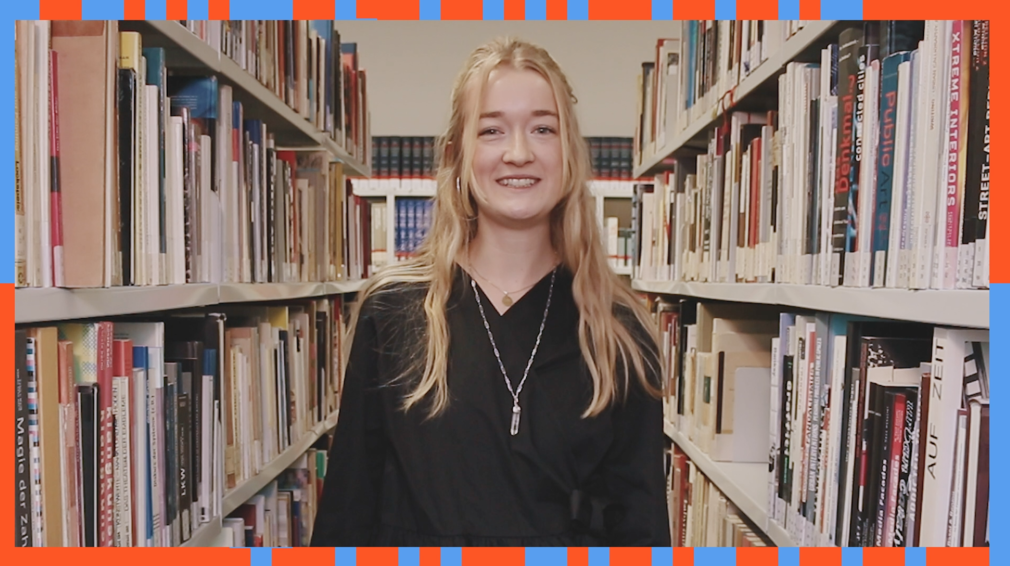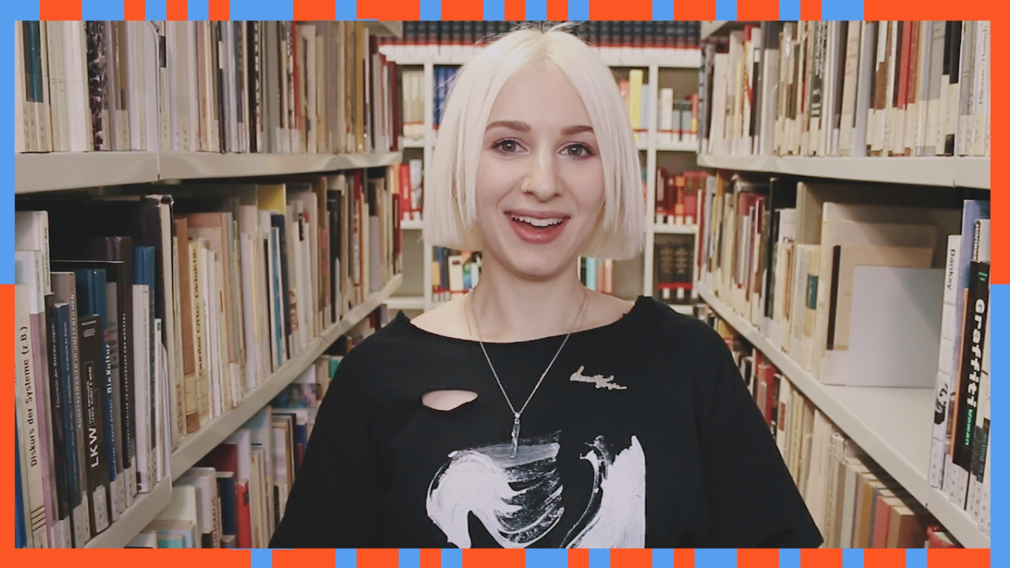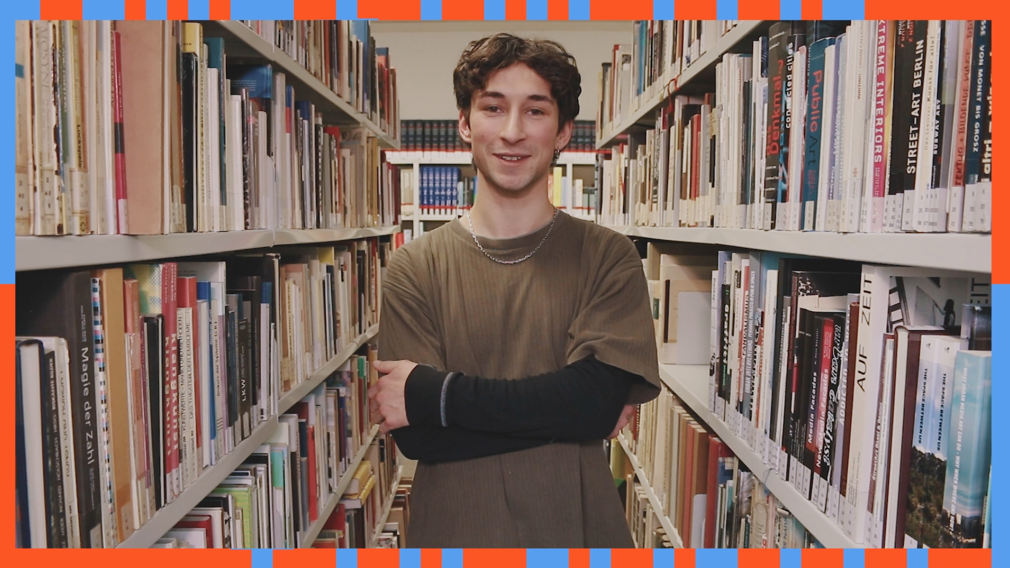 Adrienne von Hochberg, born 1969 in Solingen, studied history and political science in Heidelberg and Berlin. After her studies she worked as a freelance editor for numerous film production companies and the NDR. In 2015, she established the coordination office of the Network Women with Format in Science and Business as co-founder at the Goethe University Frankfurt. In this context she developed the concept of the career conference KURSWECHSEL for (post-)doctoral students in order to make career paths outside the university visible. Due to the nationwide and interdisciplinary response, KURSWECHSEL 2018 took place for the second time. Since November 2018 she has been in charge of the area of Funding of Art & Design at the HfG.