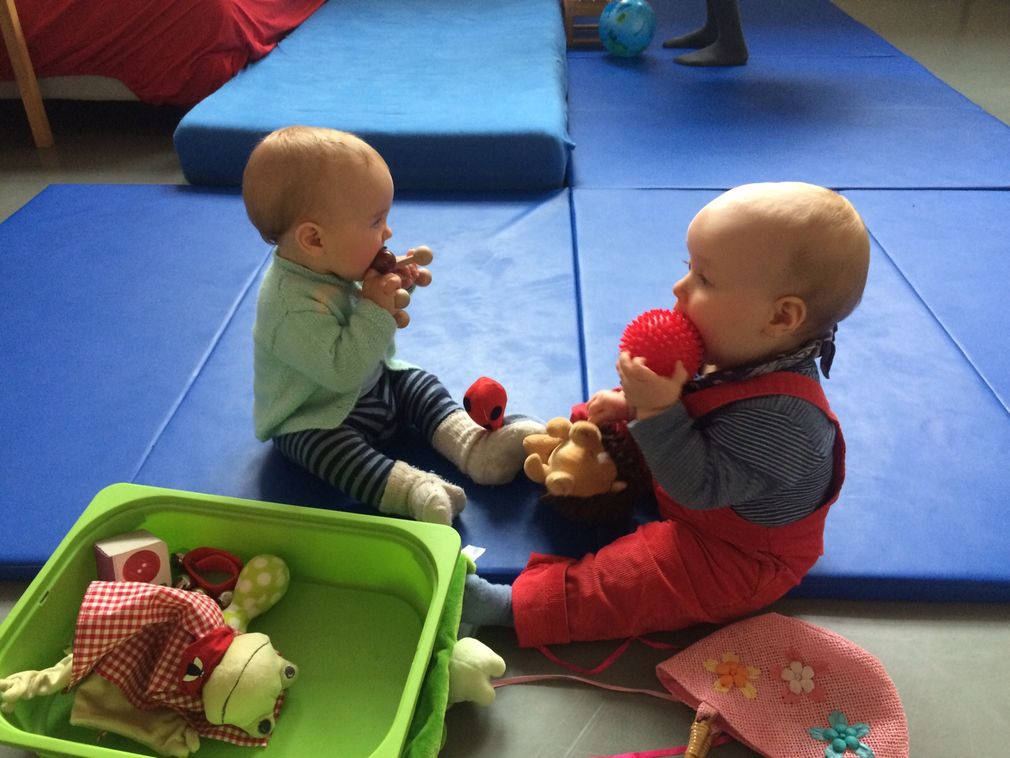 T +49 (0)69.800 59-104

Main building, room 106
Reconciling studies and family life or work and family life is presenting more and more families with enormous challenges.
Universities reveal the need for an improved work/life balance in a particular way. Not only do there have to be family-oriented working conditions in place for the university staff, but the students also have to be guaranteed family-oriented conditions under which to study.
Services for Students
Child care
HfG Offenbach offers students with a child access to child care outside of regular hours. To this end the Kinderzimmer (supervised children's room) was set up. The opening times are coordinated with those of the lectures in each semester individually.
Should you need child care, please contact the Kinderzimmer in good time before the start of the semester to discuss the times during which you will possibly need care with the minders.
Changing tables
The HfG has two changing tables. One is in the ladies room in the old building next to the passage to the west wing and another in the castle on the third floor in the toilet for the disabled.
Regular child care
Parenting
HfG has a welcome present for parents-to-be. Please contact Monika Kieslich.
Click here for further information about parenting services.
Care
More and more people need care and have to be cared for or have to care for their relatives.
Resources available in this context are detailed in
Care Guidelines of the Universities in Hessen and the, which is available for download at the top of this page,
the brochure »Anlaufstellen für Menschen mit pflegebedürftigen Angehörigen – Regionalteil«, (Points of Contact for People with Relatives in Need of Care – Regional Section), which is available from Human Resources at HfG or Monika Kieslich (Finance Department, room 104).