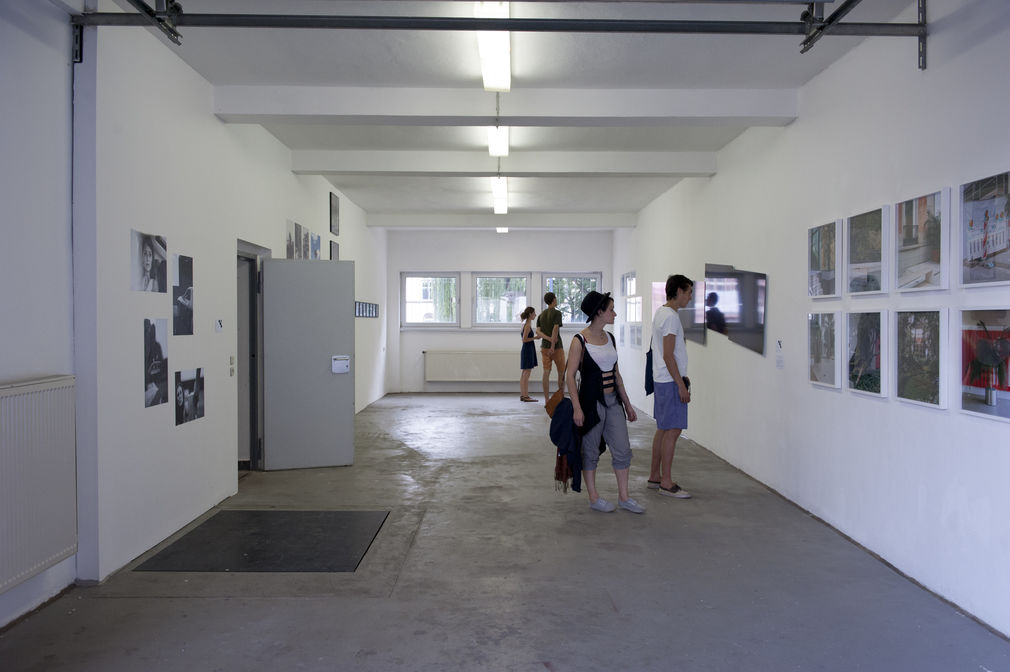 Since July 2014 HfG Offenbach has been able to use rooms in the former Offenbach customs office, the Zollamt, for exhibitions. Diplom and independent projects as well as presentations with a specific theme are displayed in the gallery there. The specific promotion of exhibitions in the university's own exhibition space for the purpose of establishing artistic careers at an early stage is likewise one of the services provided on the vocational preparation program.
Spread over six rooms, the gallery covers 250 square meters. A minimum of two weeks (including two weekends) is envisaged for each exhibition.
Exhibitions 2015
»Digitale Populärkulturgeschichte«
10 January until 10 February
»Curatorial Studies«
20 until 24 February
»Erdgeschoss«
27 February until 4 March
»Vordiplom Visuelle Kommunikation«
16 April
»7 Köstlichkeiten«
24 April until 3 May
Diplom Visuelle Kommunikation
8 May
»weekly Poster«
18 until 21 May
»Freizeitpark«
29 May until 7 June
Diplom Nebenfach Visuelle Kommunikation
11 June
»...«
20 until 28 June
Rundgang 2015
10 until12 July
»Draw by«
22 until 29 July
»Die Stadt als Campus«
10 until 27 September
»Freie Druckgrafik«
30 October until 1 November
Calendar
8 April 2017 until 12 December 2019
News
9 years ago
"Speed Dating" in the Zollamt Galerie
On 30 Octobr, 2014, there will be a joint exhibition by artists from the University of Fine Arts Düsseldorf and HfG in the exhibition space Zollamt Galerie .