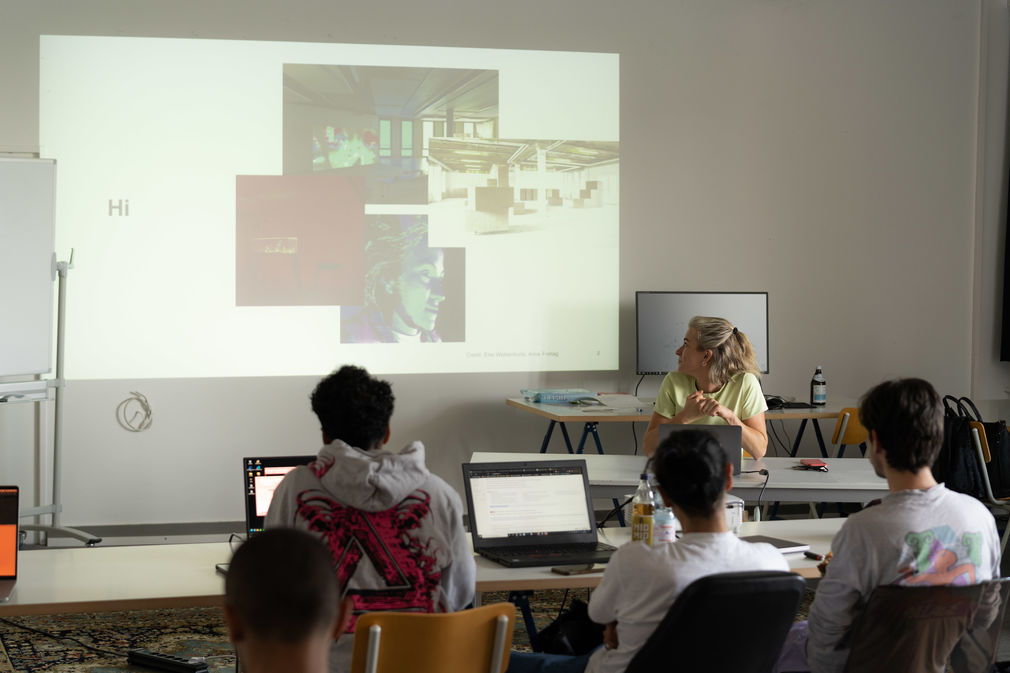 T +49 (0)69.800 59-220

West wing, room D101
Joscha Berg
Research Associate
Head AI-Lab
berg@hfg-offenbach.de
Westwing, Room 307
Maciej Medrala​
Research Associate
KI-Lab
T +49 (0)69.800 59-338
Zeno Lösch
Research Associate
KI-Lab
T +49 (0)69.800 59-339
Ivan Iovine
Research Associate
Head Robotic-Lab
iovine@hfg-offenbach.de
T +49 (0)69.800 59-305
Main building, Room 5
Johanna Teresa Wallenborn
Research Associate
Algorithms in Context
T +49 (0)69.800 59-220
The AI Lab forms part of the Electronic Media teaching area. It supports students in developing Deep Learning algorithms adapted to their aesthetic ideas and/or integrating already existing data sets and trained models into their artistic practice.
Deep Learning is the branch of AI research that uses so-called 'Deep Neural Networks' to find significant patterns automatically. These networks enable, among other things, the autonomous navigation of vehicles, they beat the best human players in popular board/computer games and already produce almost photorealistic portraits of non-existent persons. Their versatility implies a largely unexplored potential for generative art, AI-assisted creative work processes, automation, and human-machine interaction.
The AI Lab is a forum for reflecting on the implications of technology for society and artistic creation. Building a solid basic understanding of the workings of current algorithms is intended to lay the foundation for fostering a mature engagement with the subject area.
​
Funded by the German Federal Ministry of Education and Research as part of the joint project "KITeGG KI greifbar machen und begreifen: Technologie und Gesellschaft verbinden durch Gestaltung (Making AI tangible and understandable: Connecting technology and society through design)". Further information https://gestaltung.ai/